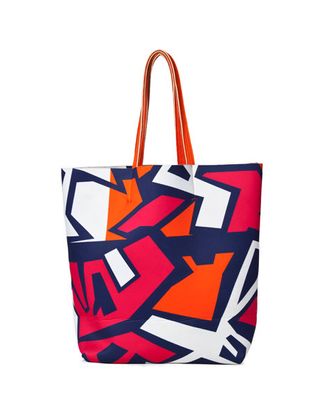 This week at the Cut, we're embracing our inner artist. 
Trying to look good at the beach is often a careful balance between what you're comfortable wearing, and what you're comfortable accidentally filling with sand. This neoprene tote from Glamourpuss is made for solving that conundrum. It's washable and comes with a removable orange pouch for holding your wet swimsuit, but still has style with a Pop Art–inspired print. Stuff your refined beach towel inside, put on some espadrilles, and head for the shore while there's still summer left.
The Pampelonne Tote, $170 at Glamourpuss.