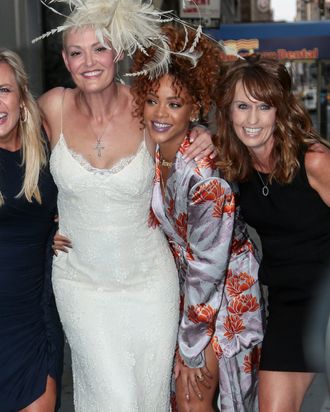 Stylist Sonya Benson and Rihanna.
Photo: Ignat/Bauer-Griffin/Getty Images
This past weekend, Rihanna proved herself the anti-LiLo when she skipped the VMAs in favor of attending her stylist's wedding in New York. To start, she decidedly stayed away from wearing white, opting instead for a lavender silk robe and matching purple lipstick. She then praised the bride, Sonya Benson, to her 25 million Instagram followers, and performed at her party, providing background music to a slideshow of photos of the couple. When it comes to getting married, it definitely pays to be on team RiRi.