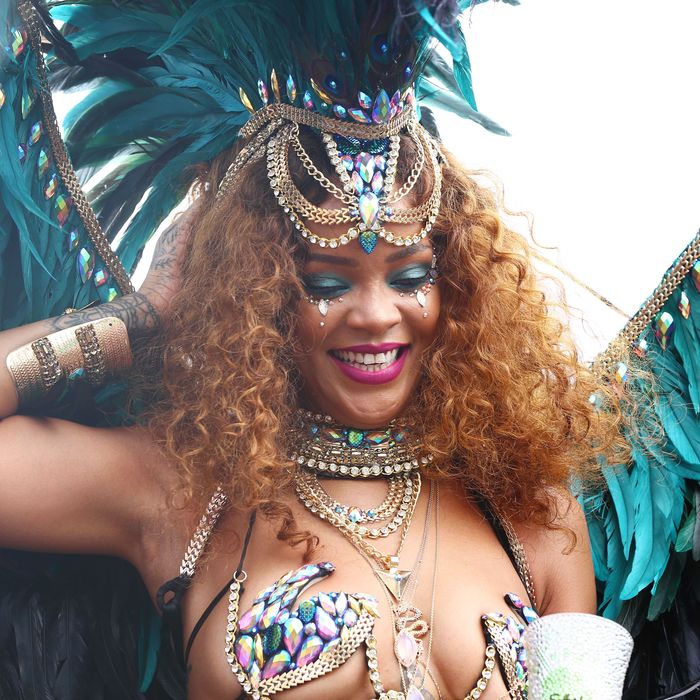 Photo: PRIMADONNA/GEMAIRA/Corbis
Things you might love: a hot slice of pizza, your mother, your father, your boyfriend, your girlfriend, your open relationship, naps, trips to the beach, Jesus, the pony you rode when you were 14, your sorority sisters, cold beer. I don't know, but I bet you don't love any of those things as much as Rihanna loves Carnival.
Each year, Barbados hosts the Crop Over festival, a summer-long celebration that traditionally marked the end of the sugar-cane harvest. Each year it ends with the Grand Kadooment parade, a.k.a. Carnival. And each year, Rihanna straps on her pinchiest bejeweled bra top, dons an elaborate headdress, grabs a sparkly-booze chalice, and heads down to her native land to celebrate.
Rihanna's love has deep roots in her childhood. Here she is in 2001, attending Carnival at the age of 13, when she was just Robyn Fenty.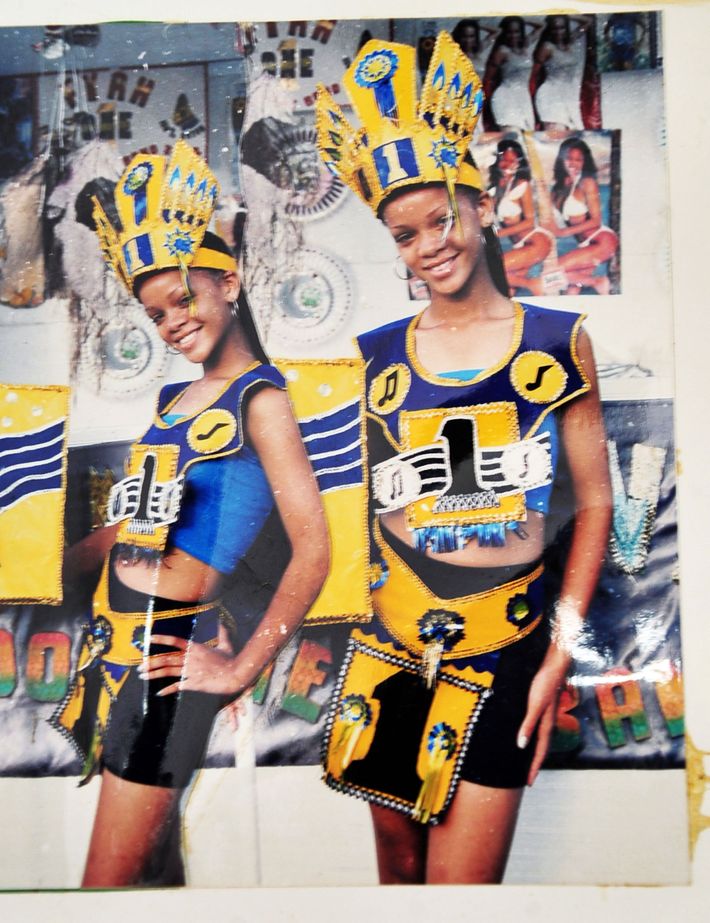 A decade later, she returned. And we've watched her love bloom and grow ever since.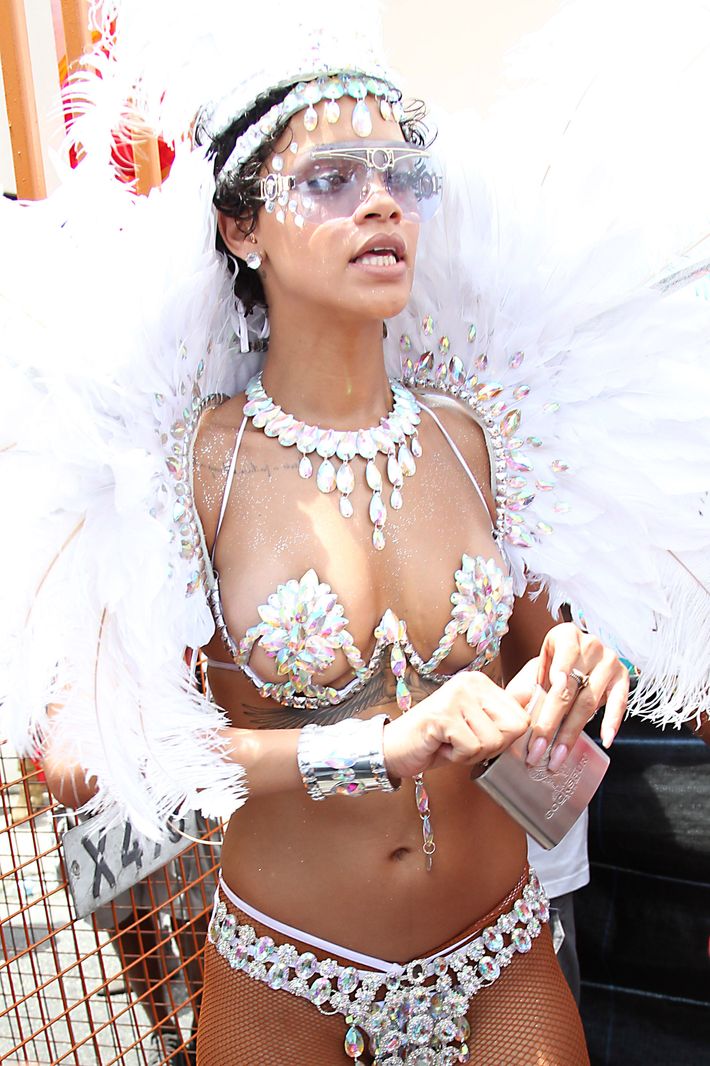 In 2012, she let the festival take center stage on her Instagram. While she wasn't present in any of the photos, Carnival was the object of her Insta-adoration for like 23 hours.
In 2013, her Carnival fervor was red-hot: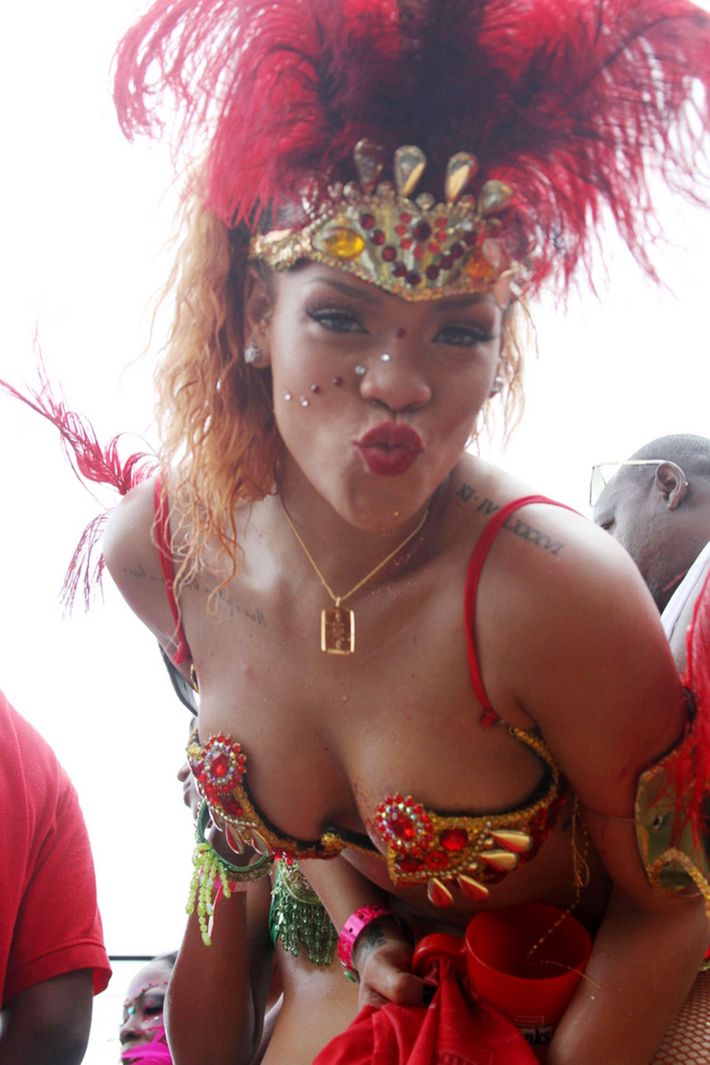 In 2015, perhaps to make up for a Carnival-less 2014, Rihanna's devotion to Carnival was at its peak. There has never been a love greater than this.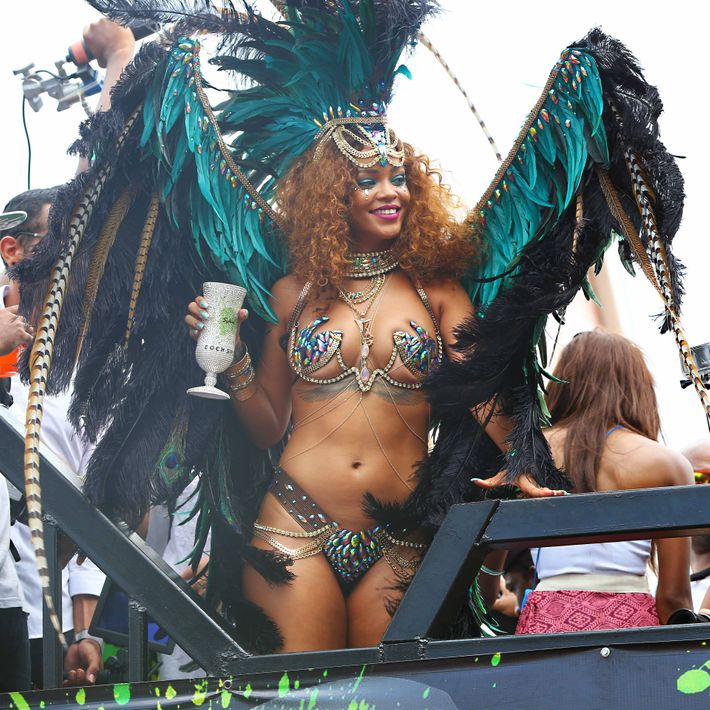 The sort of great romance for which one suffers. The more constricting the top, the more intense the passion.

Hers is the type of love you pray future generations get to experience. 
It's a face-splitting, ass-shaking, sparkly-cup love. May we all find our Carnival.