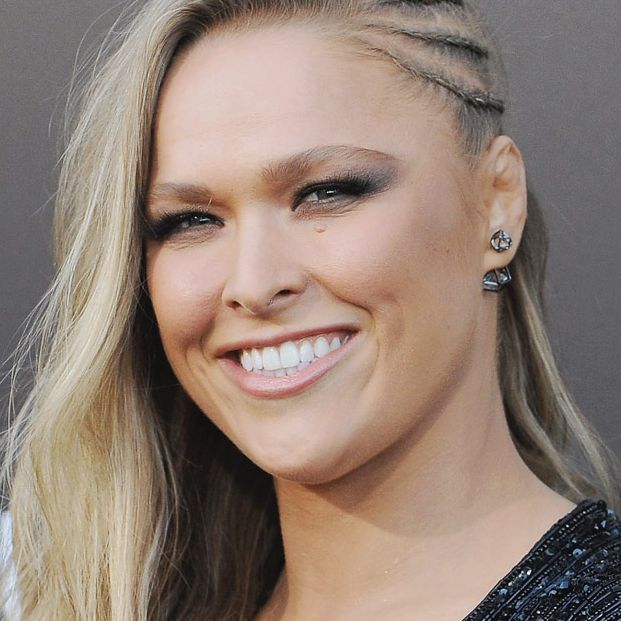 Cold-blooded wig glued to the shadow of a man Donald Trump was on CNN on Wednesday night talking to Chris Cuomo about everything from the pope — "ISIS wants to get you" — to the unlikeliness of his campaign — "I'm a politician all of a sudden." Then Cuomo asked if, in the wake of two women graduating Ranger School, Trump believes women should be allowed into every aspect of the military.
Trump's initial response was typically perplexing as he promised the host "I will protect women more than anybody." But he went on to clarify, saying he supports the idea of women in combat. "I guess the answer is yes, because they're really into it. Some of them are really, really good. I'll tell you what, I know some women that are just — Ronda Rousey is an example, who likes me. I'd take her on my side as a fighter."
As much as Trump would like to believe he finally had one female friend, Rousey won't be getting into the ring for him anytime soon. She recently told CNN:
"I wouldn't vote for him. I just really wouldn't trust the guy with running my country, that's all. I'm not really going to get into specifics of it, but, I mean, I don't want a reality TV star to be running my country."
Rousey ethered Trump in less time than it took her to knock out Bethe Correia. Who wants next?