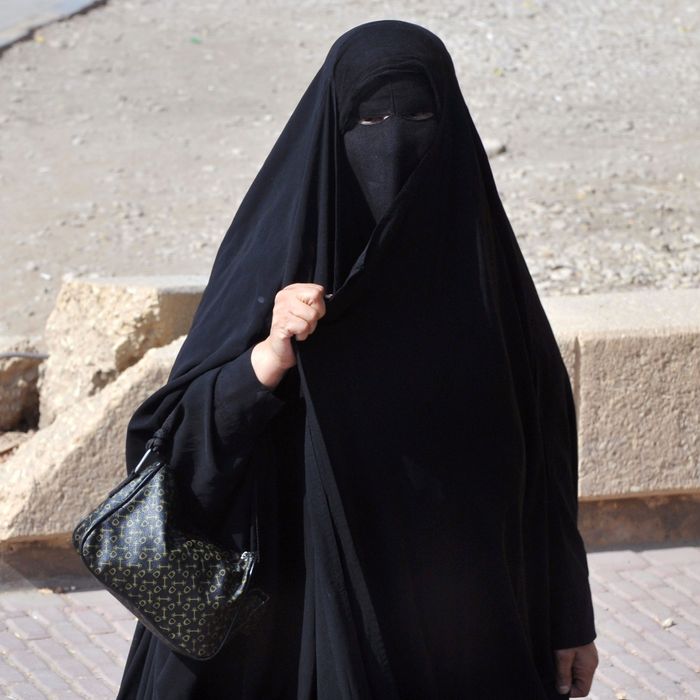 Photo: Fayez Nureldine/AFP/GEtty Images
Women in Saudi Arabia aren't allowed to drive, work outside the home, or travel without male approval, but — starting this week — they can register to vote in municipal elections.
A royal decree made in 2011 mandated that women be allowed to vote starting in December 2015, when the municipal elections are scheduled to be held. Registration has already started in Makkah and Madinah, but Saudi Arabian women nationwide will be allowed to register to vote and run for elected office beginning next week.
"The participation of the Saudi women in the municipal elections as voters and candidates was a dream for us," one of the first women to register told the Saudi Gazette. "The move will enable Saudi women to have a say in the process of the decision-making."
Now that we've gotten the voting thing taken care of, maybe Saudi Arabia can focus on its other human-rights issues, like the male guardianship system.