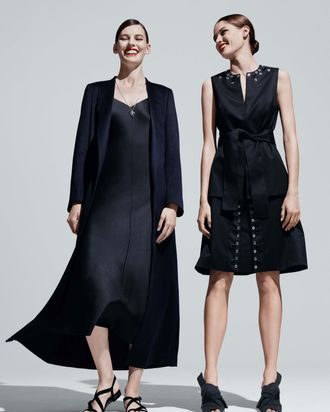 It's not uncommon to find emerging brands that make all of their clothing in the United States, but it's news when a major retailer like Barneys New York commissions a made in New York line — especially if they team up with the CFDA and top designers, such as Altuzarra, Narciso Rodriguez, Proenza Schouler, and The Row, to do it.
As New York's manufacturing sector continues to shrink, it's become a cause célèbre in certain corners of the fashion industry. Steven Kolb, president and CEO of the CFDA, explains the importance of local production: "That closeness just really ensures great fit, great quality, and lets the designer be more hands-on." 
Ten percent of all retail proceeds will benefit the Fashion Manufacturing Initiative, which aims to revitalize the city's garment industry. Scroll down to see our edit of the best pieces to buy right now.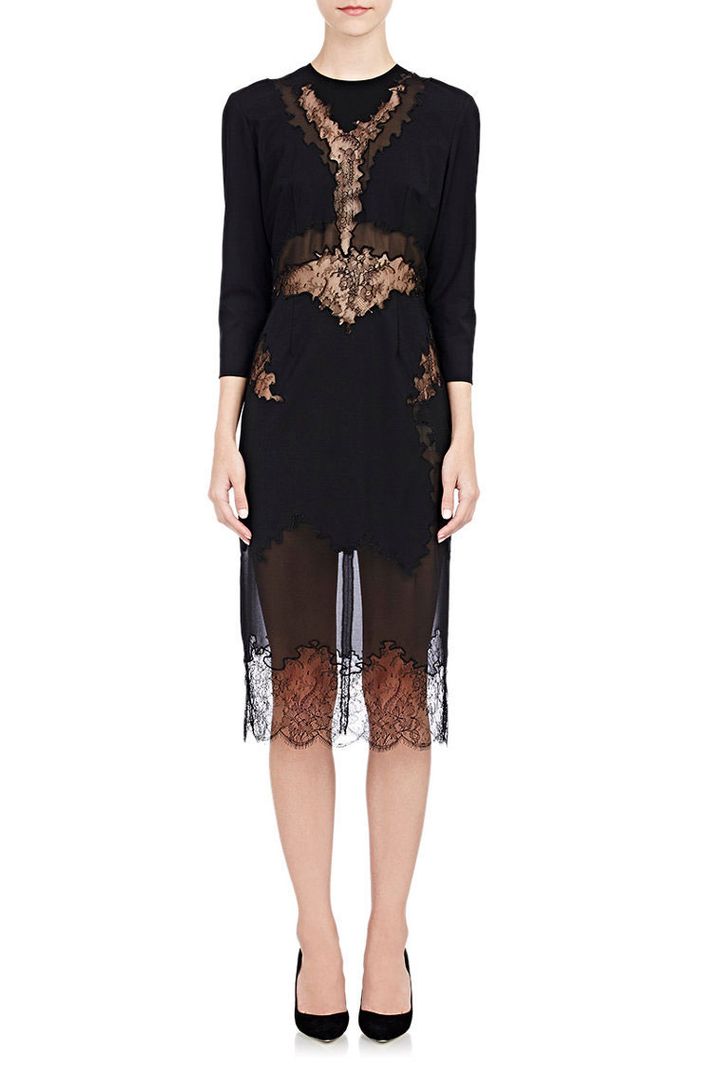 There's no denying the beauty and romance of this Altuzarra dress ($2,945). Just add simple black pumps and minimal jewelry for a special outing.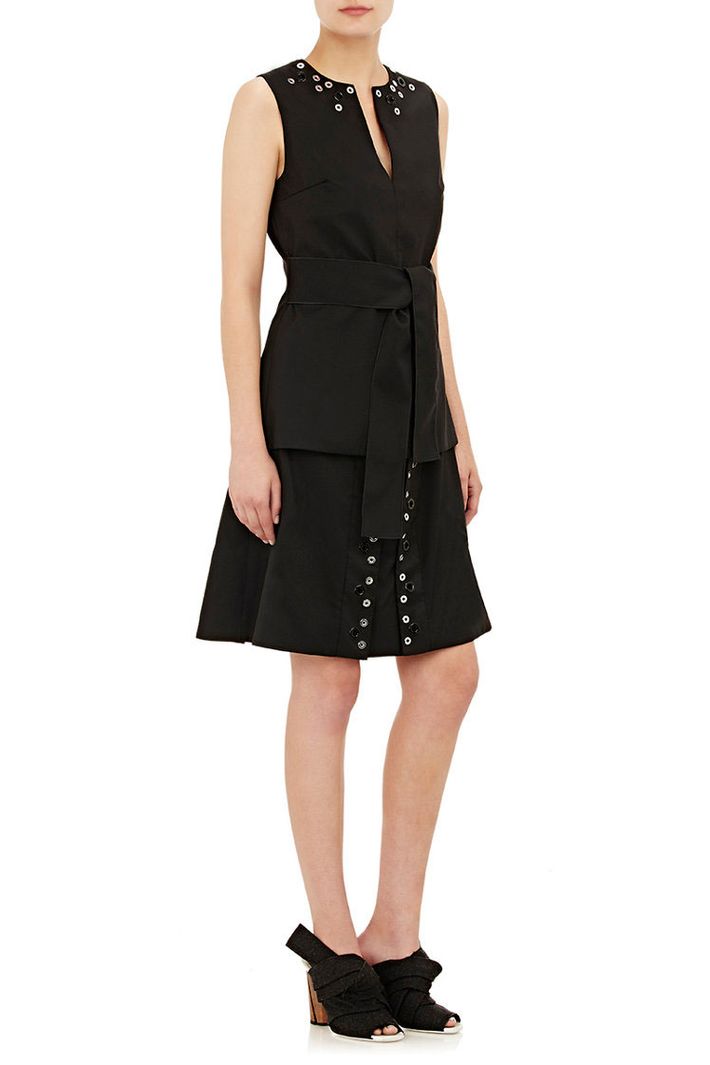 You can always spot Proenza Schouler by the embellishments, like the detail on this black twill tunic ($990) and matching A-line skirt ($1,390).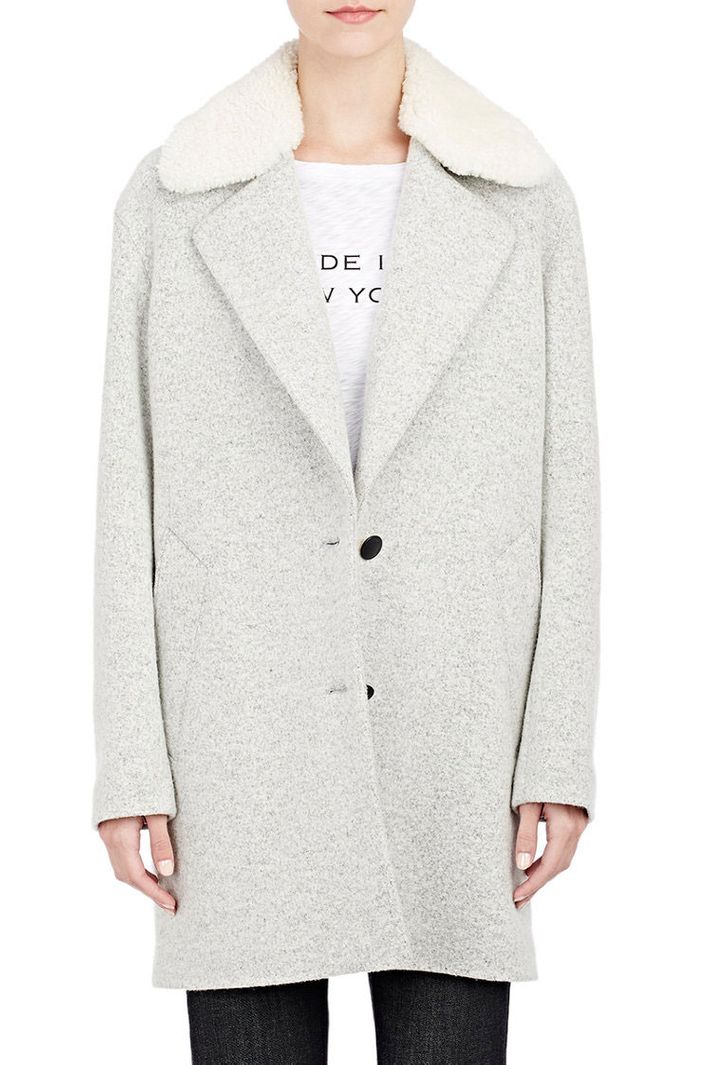 It's hard to imagine now, but you'll be happy to have this cocoon Rag & Bone wool coat ($995) with a removable shearling collar once it gets cold.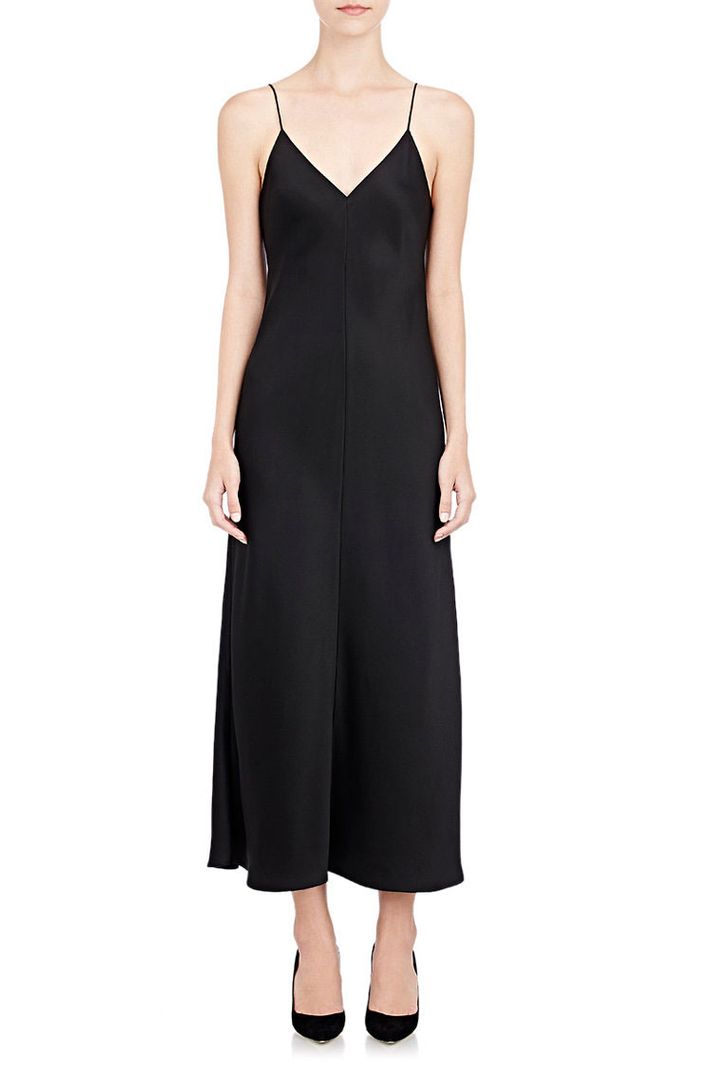 The Row's simple, elegant vision comes across in this silk satin cami dress ($3,990) with spaghetti straps and a sexy sweetheart neckline.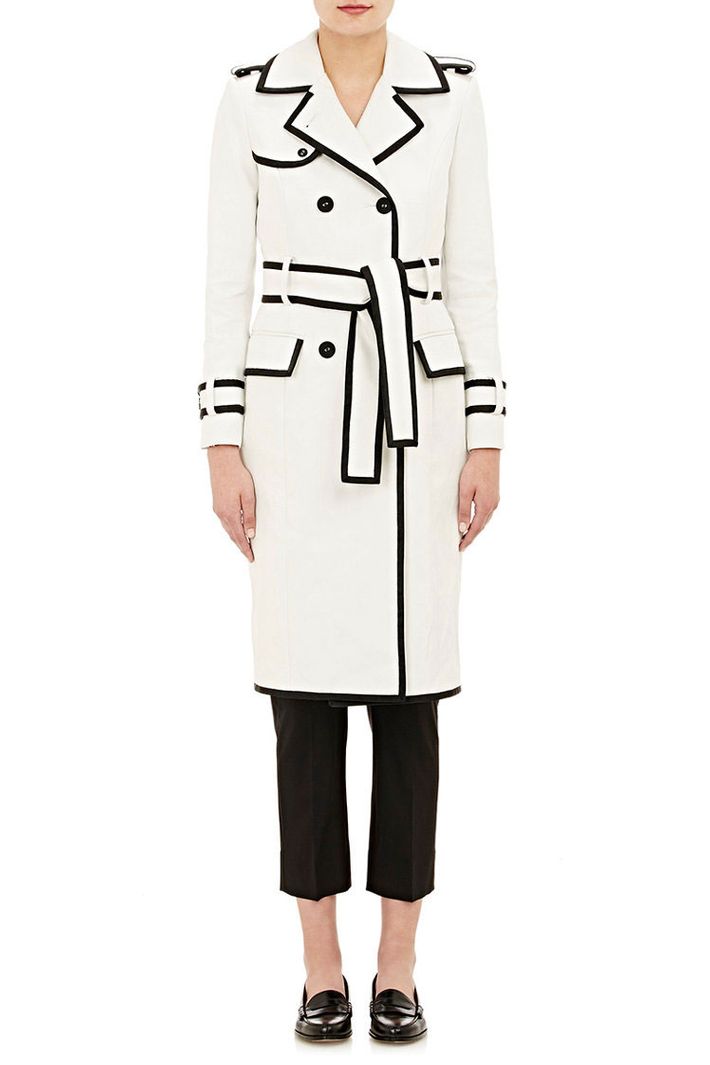 Everyone needs a basic trench coat, but Thom Browne's ($2,950) double-breasted version with black grosgrain is definitely an upgrade.