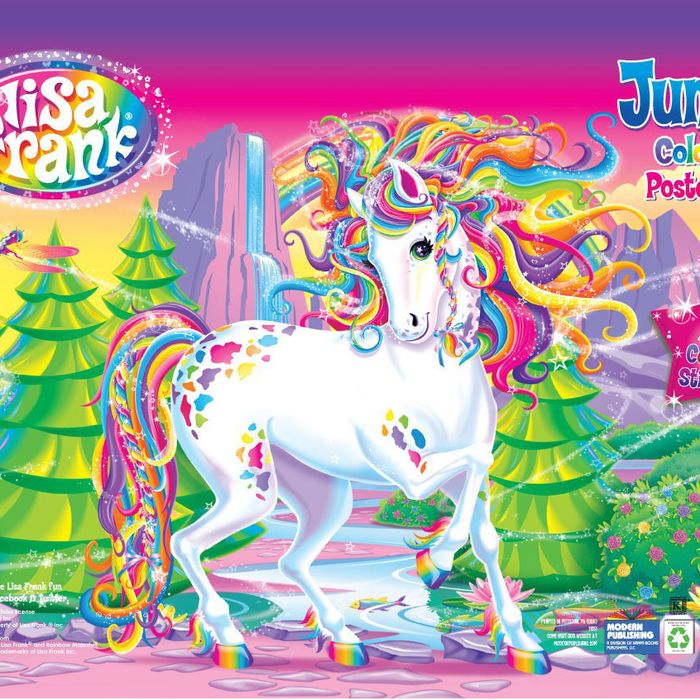 Before her signature designs became the desired school-supply motif of children the world over, Lisa Frank was just another artist with Pop Art influences and fancy art-school training. In a great and rare interview with Foundations, Frank discusses her career beginnings and shares examples of the early, colorful, acrylic paintings that were the hallmark of her PD (pre-dolphin) period.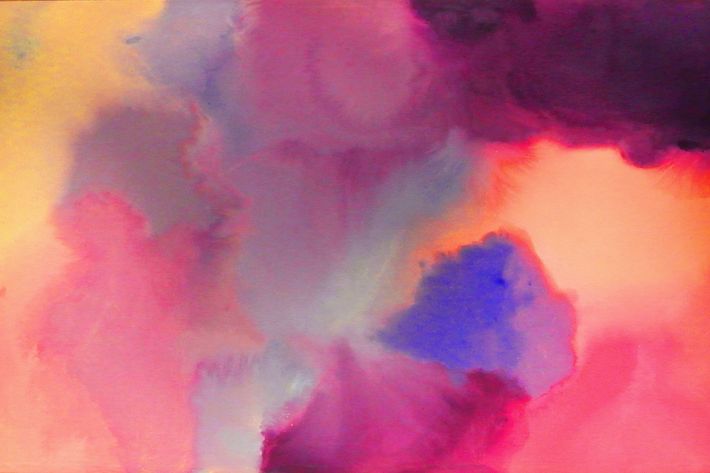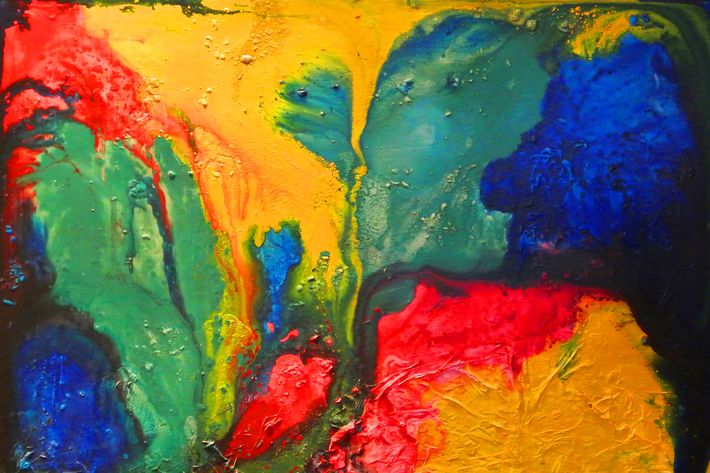 Lisa Frank scholars can spot some themes that would emerge more fully in her later work: most notably, a fearless use of color. Only after learning to balance the purity of her artistic practice with her desire for commercial success did she decide to experiment with a stable of mythical beasts, cute mammals, and other appealing creatures that might visit you during an acid trip. "At first I didn't want to do unicorns," she explained to Foundations. "The artist in me said no. Then I thought, wait a minute, this is commercial art. Let's do what's going to sell. So that's how that happened."
And that is how she realized she could make a crapload of money if she just embraced unicorns and butterflies and never looked back.
The full print issue of Foundations will be released on September 19 at Printed Matter's NY Art Book Fair (at MoMA PS1). It's available for presale here.