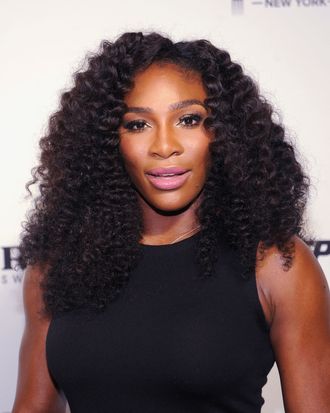 Photo: Brad Barket/Getty Images
Serena Williams would love to hear your opinions on her body, her talent, and her wardrobe. Just kidding; she's way too busy being one of the best tennis players in history to pay any attention to your Instagram comment about whether you'd bang her. Sorry!
"I love that I'm a full woman and I am strong, and I'm powerful, and I'm beautiful at the same time, and there's nothing wrong like that," Williams told Good Morning America on Monday. "It's so important to look at the positives, if I get caught up looking at the negatives it can really bring you down."
She added, "I don't have time to be brought down, I've got too many things to do. I have Grand Slams to win, I have people to inspire, and that's what I'm here for."
And nobody asked Serena Williams a dumb question about her body image ever again.