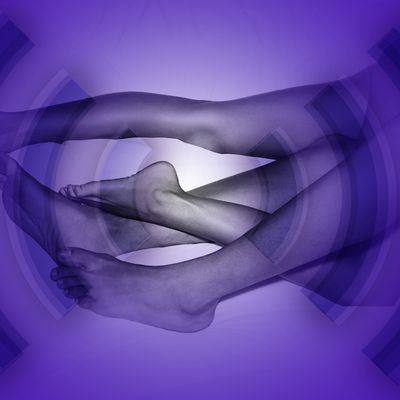 Photo: Mark Leibowitz/Masterfile/Corbis
Is there a double standard when it comes to the spectrum of male sexuality? We applaud women like Kristen Stewart and Cara Delevingne for being open about shifting orientations — but men don't seem to enjoy the same freedom. And, um, have you heard about the dating apocalypse?
Gawker's Rich Juzwiak and Science of Us editor Jesse Singal join Maureen O'Connor and David Wallace Wells to discuss what happens when straight dudes hook up, inspired by a recent SoU article exploring Jane Ward's new book, Not Gay: Sex Between Straight White Men.
The second half of the episode explores the morning after the so-called "dating apocalypse." A controversial Vanity Fair story claims Tinder culture is ruining our ability to forge intimate relationships.
A new episode of "Sex Lives" can be found each Wednesday on iTunes or SoundCloud.