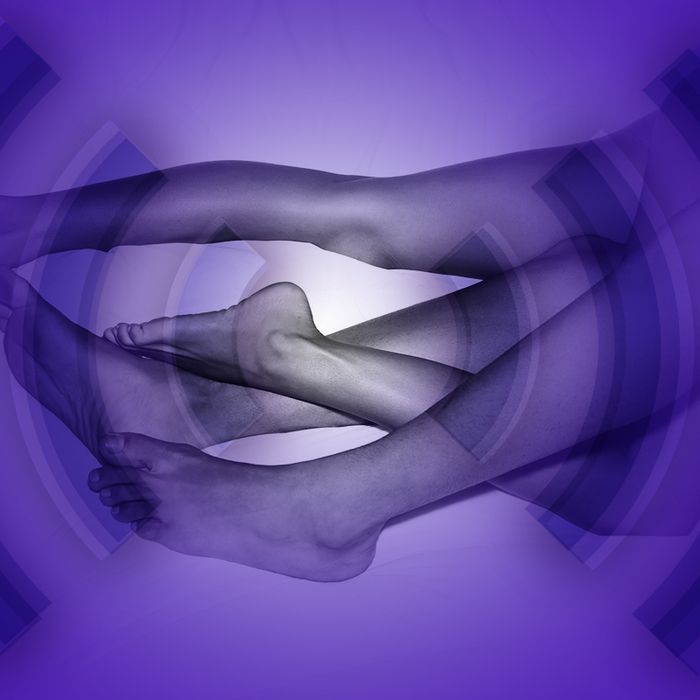 Photo: Mark Leibowitz/Masterfile/Corbis
"Sex Lives" totally wants to know what you're wearing, because according to a new study summarized by Science of Us, sexting isn't just a risky activity that's endangering teens. Everyone — well, at least 87 percent of the study's sample — is doing it and it seems like sexting might actually contribute to increased relationship satisfaction. (As long as couples are sexting one another.) Beats couples therapy.
Some sexts are used for good, others for … weird. In this episode Allison Davis, Maureen O'Connor, and David Wallace-Wells reluctantly discuss a "Vagina Beauty Pageant" put on by a sex-toy company in which users submit self-shot photographs and the public decides which is the best looking. Was this competition creepy or … creepy? We'll go with creepy.
To cleanse the "Sex Lives" palate and to keep all objectification equal, the episode also includes a discussion of dicks onscreen, and how Kevin Bacon is leading the crusade to get filmmakers to include more full-frontal male nudity.

A new episode of "Sex Lives" can be found each Wednesday on iTunes or SoundCloud.