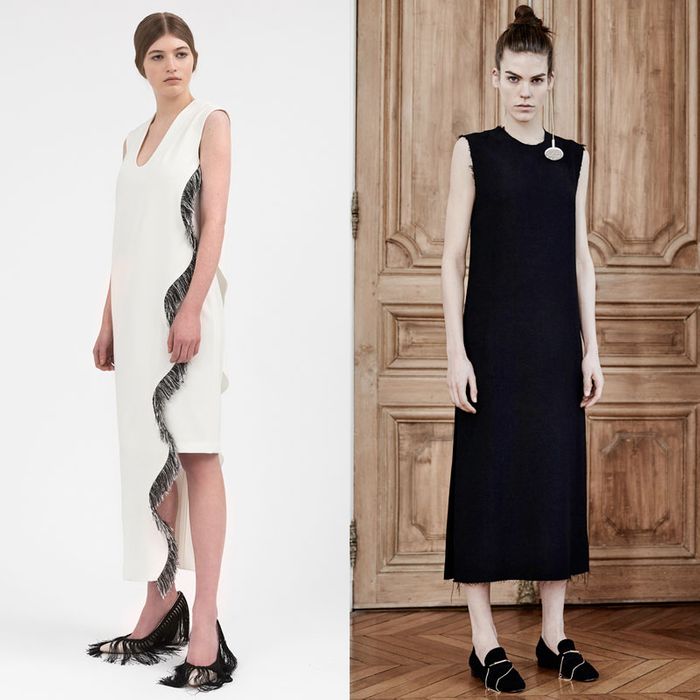 Scrolling through online shopping can get pretty mind-numbing, and maybe that's why the site Plan de Ville's take on e-commerce is so refreshing. Stylist and fashion writer Catherine Smith launched the platform to support young design talent, so typical shopping options are displayed next to original designer and industry interviews. (Plus, you can't beat the perk of same-day delivery in New York City.) Getting off the ground a little under a year ago with accessories and fine jewelry, the site is now expanding into ready-to-wear and shoes this fall, carrying looks from promising up-and-comers like Giulietta, Haus Alkire, Houghton, and Ellery. Take a look at some of the designs available this September below.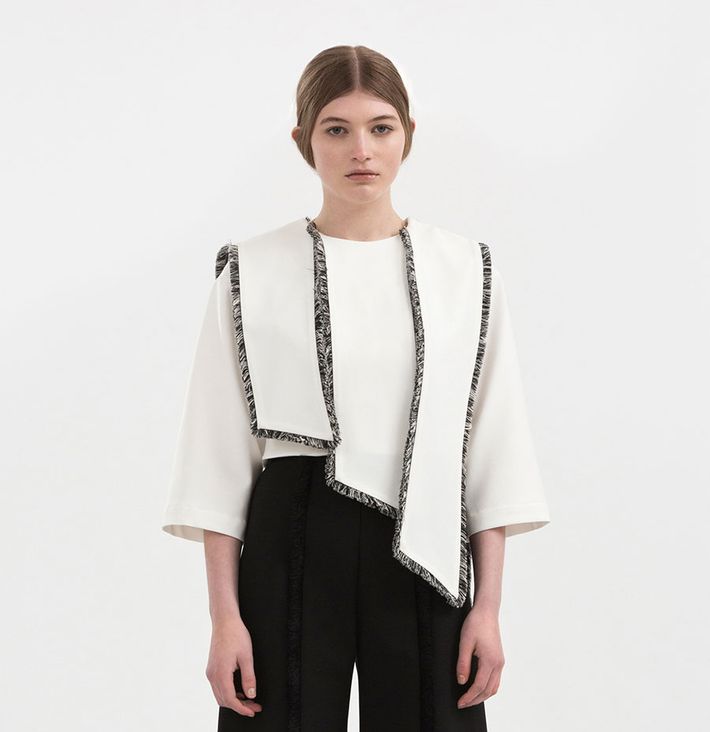 Seoul-born designer Gayeon Lee is fresh from Central Saint Martins and known for her unique silhouettes, like this asymmetric shirt that's the least tired crop top ($756) we've seen in ages.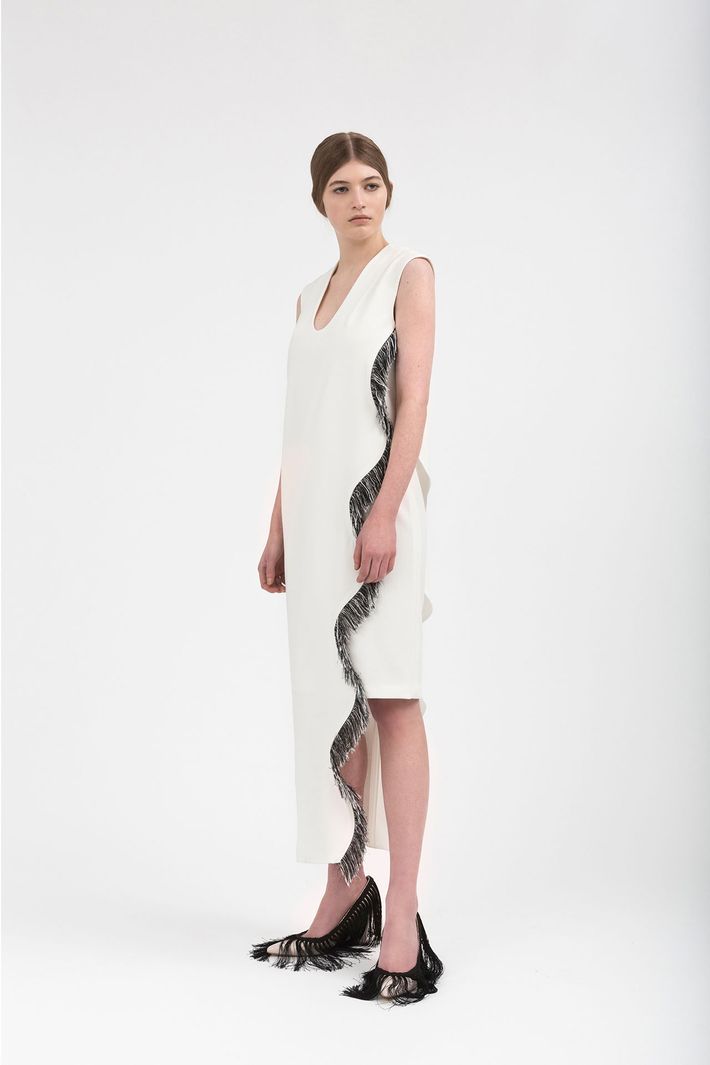 Also from Gayeon Lee, this curved dress ($1,232) has fringe hanging vertically off an interesting wavy detail.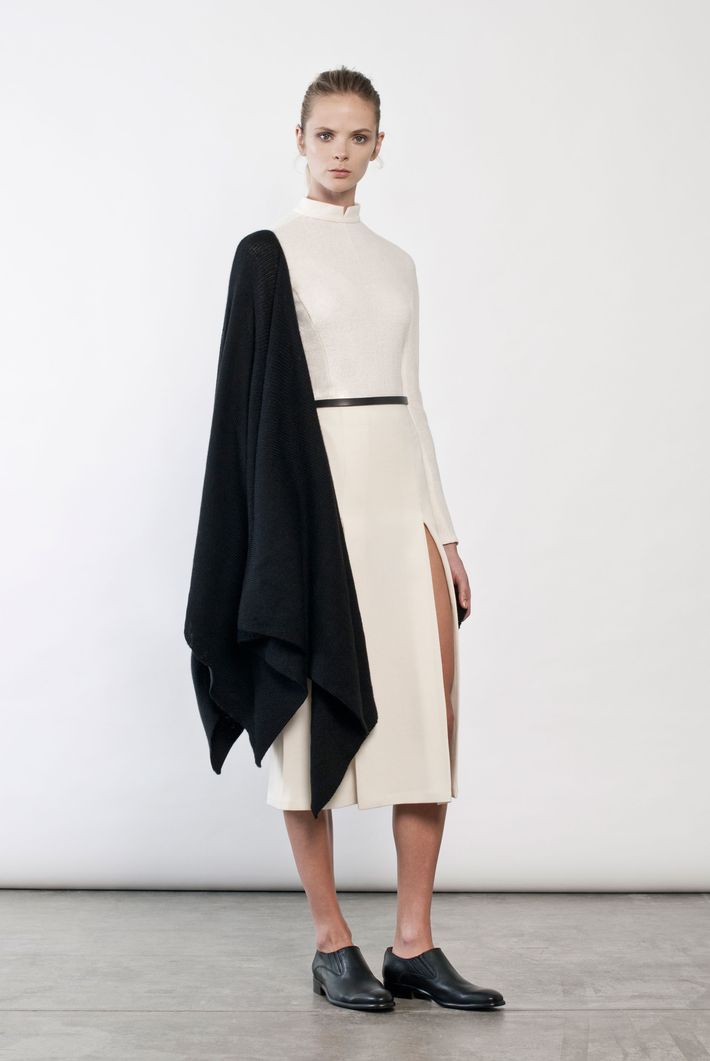 Giacobbe started in Buenos Aires in 2012, and Smith was captivated by the silk embroidery when the brand first showed in New York. This ivory boiled T-neck top ($395) and side-slit skirt ($1,050) show the same attention to detail and material.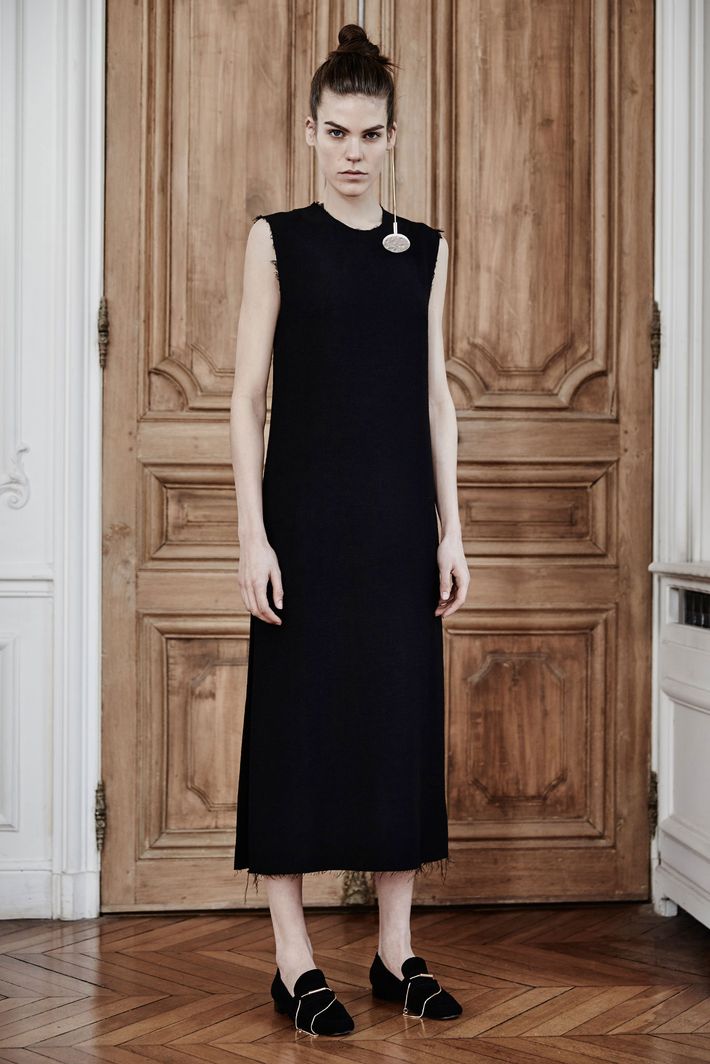 This twisted-arm dress ($990) from Australian designer Ellery is the perfect black basic to dress up or down.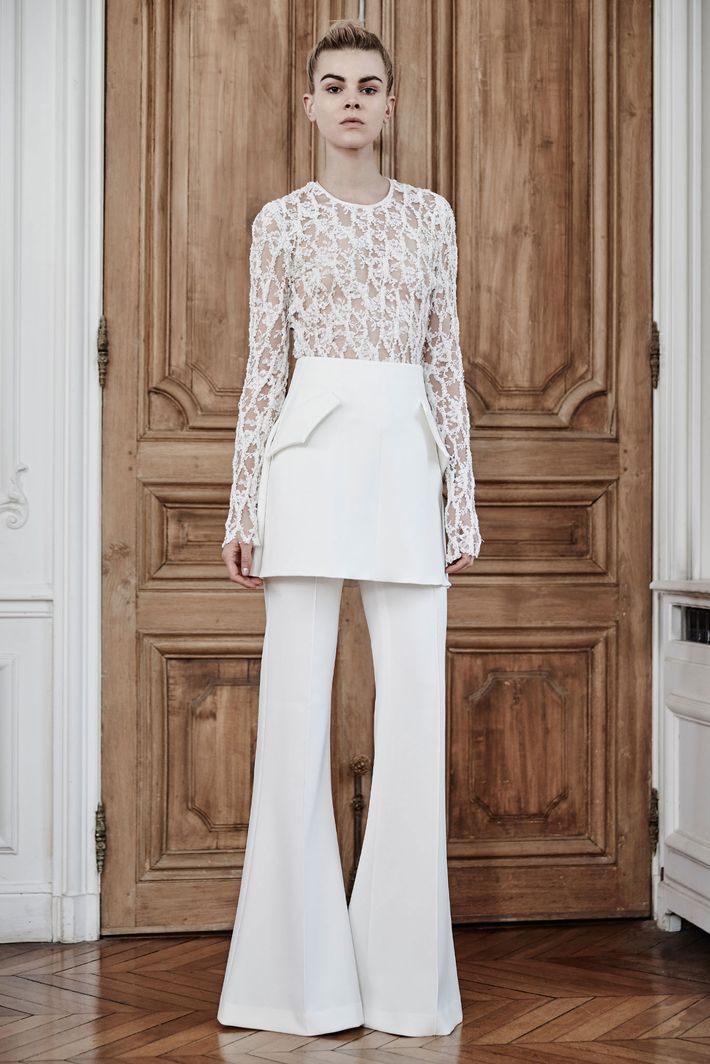 These classic wide-leg pants in ivory ($990) showcase what Smith calls Ellery's "completely modern take on power dressing."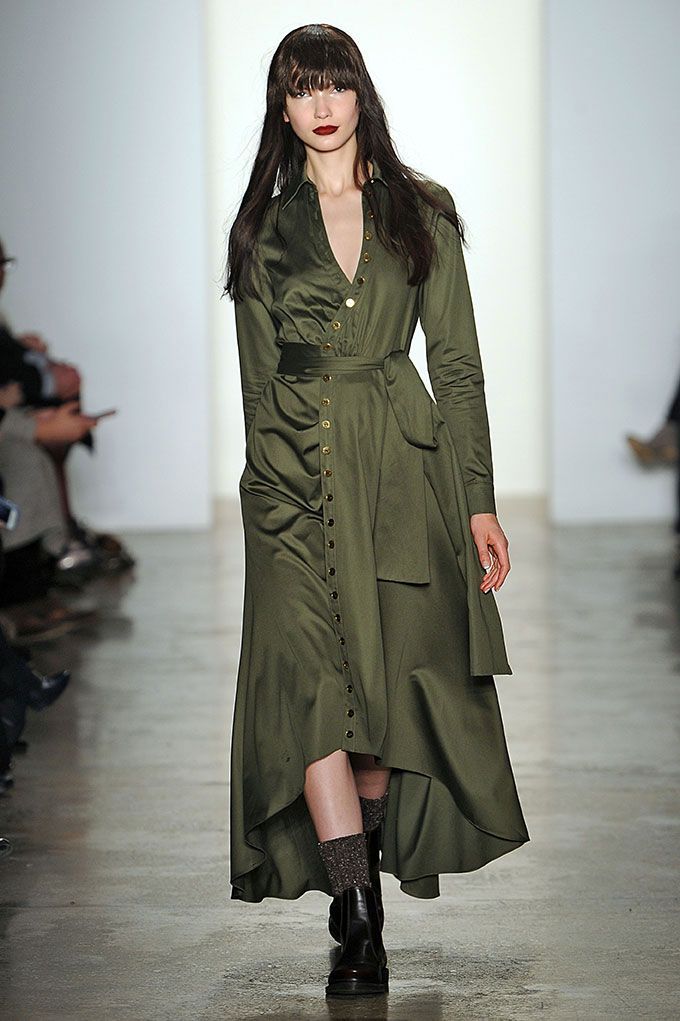 Smith discovered Houghton's eveningwear first through covering the New York City–based label's bridalwear. Like many of its designs, the Wilson dress ($1,750) can be worn daytime or night.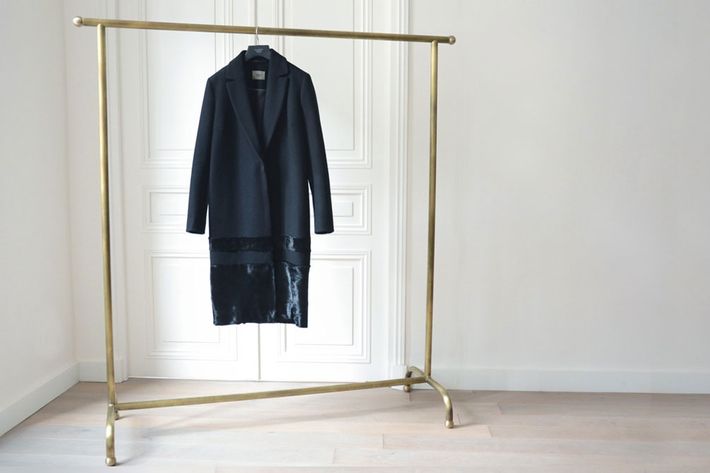 Designer Camille Omerin launched Maison Père just this year as a tribute to French couture. Her first collection gives menswear a twist with luxe materials, like this long coat ($1,828) with calfhair hem.