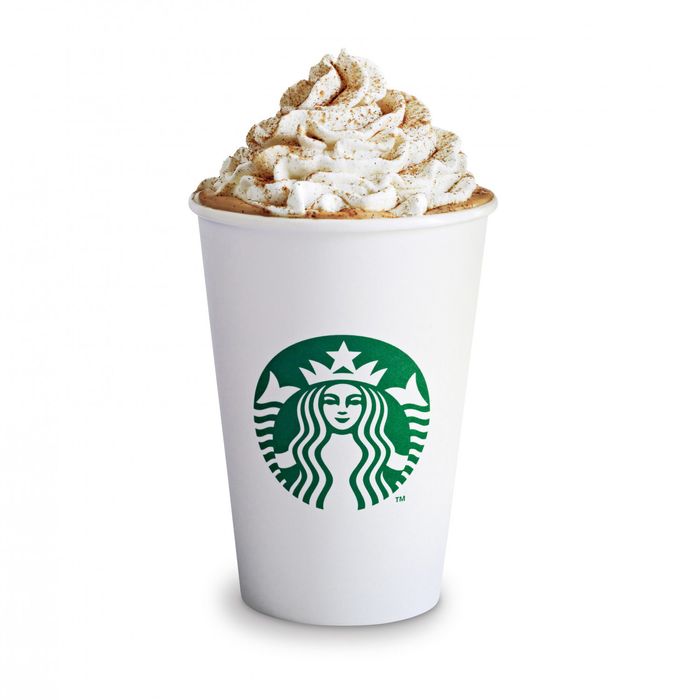 As of this writing, there were four solid weeks until the official calendar beginning of fall, which in turn means that there are as many days or more until we must be plucked from our relaxed perches on the sand. Summer is not over, and the margaritas are still flowing, but the powerful forces of a colder, more dismal time are destined to squeeze themselves back into our lives, whether we like it or not. Remember Pumpkin Spice Lattes?
In a new post on the Starbucks blog, the company announced today that the favorite beverage of fall will now be made with real pumpkins instead of caramel coloring:
After hearing from customers and partners about ingredients, we took another look at this beverage and why we created it so many years ago. It was simple - espresso, perfectly steamed milk, warm fall spices with delicious flavor of pumpkin pie that reminds you of the cool, crisp days of autumn. So, with that great taste you know and love, the PSL returns this fall, and this time it will be made with real pumpkin and without caramel coloring.
Great news for people who really cannot stand artificial ingredients but for some reason love the taste of putridly sweet spiced milk. Last year, Pumpkin Spice Lattes were available to select excitable customers through an online promotion as early as August 28. Hey, could someone pass the sangria?