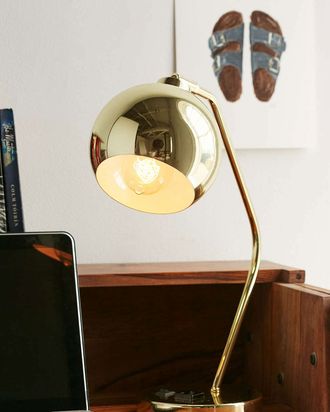 This week, the Cut is doubling down and grabbing life by the BALLZ.
We all know the importance of looking like you mean business, and part of that is having a good working desk. Decorate yours with this bubbly desk lamp, which comes in colors like shiny gold and silver, and even a fun turquoise. Plus, the practical outlet on its base gives you a perfect place to charge your phone. Plug it in, fill up your mug with coffee, and grab your best pen. That office job may keep you from the sunlight, but at least you're working in style.
Gumball Desk Lamp, $69.00 at Urban Outfitters.