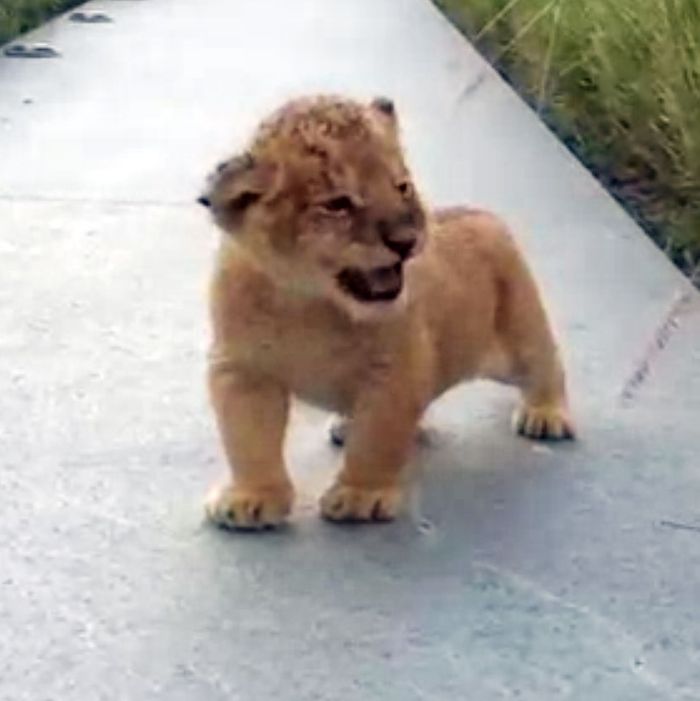 Did this week drag on forever, or did this week drag on forever? Here are eight actually good things that happened this week, to help you get through your last few hours of the workweek.
1. A British couple got married after their guide dogs fell in love. Claire Johnson and Mark Gaffey met at a guide-dog-training class, and their dogs immediately became taken with each other. Two years later, Gaffey asked Johnson to marry him on Valentine's Day. Now the four of them live happily together in the U.K.
2. A lion cub practiced his roar. Move over, Simba, there's a new king of the jungle.
3. A barber gave kids free haircuts in exchange for them reading to him. Iowa barber Courtney Holmes ran a special promotion for back-to-school where he gave free trims to any kid who would read books to him while he cut their hair. More than 100 kids took advantage of the opportunity, and got some reading time in to boot.
4. Science found it's not weird to have fewer friends in your 30s. Friend groups tend to shrink after your 20s, when you begin searching for quality friendships over quantity. Maybe celebrate solo tonight with a bottle of wine and an HGTV marathon.
5. LeBron James announced he will pay for 1,100 kids to go to college. The NBA player said he would pay for more than 1,000 kids to attend the University of Akron in his "I PROMISE" program, a four-year scholarship valued at $38,000 per student.
6. Jinkee the red toy poodle met the toy version of himself. And it was much bigger than him.
7. A guy tried out for the Miami Heat dance team and completely killed it. Beyoncé needs him as a backup dancer ASAP.
8. This baby had a wrestling match with a kitten. The kitten won, of course.