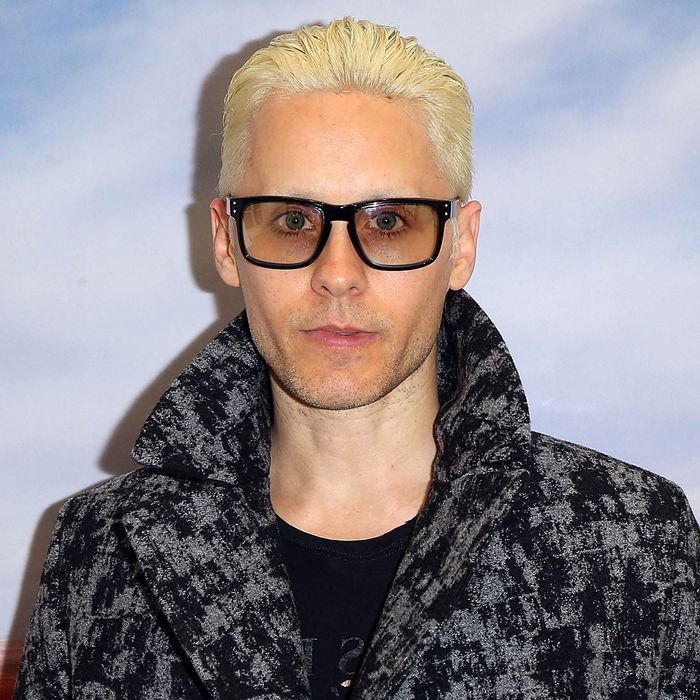 Photo: Michel Dufour/Getty Imagesr
So, Jared Leto and his band, Thirty Seconds to Mars, hosted a three-day Malibu camping experience called Camp Mars over the weekend. The camp boasted standard activities like "hiking, climbing, yoga, cooking classes, raising the flag, and camp fire sing-alongs," as well as two band and DJ performances. Also maybe some ghost stories and chances to swap hair tips with Leto. 
Images have emerged from this strange gathering, and it appears that the weekend was a combination of Coachella, a work retreat, and a Guilty Remnant gathering.
Here are the campers:
Here are a few camp activities the campers took part in:
Beginners Tightrope-Walking
Advanced Bee Combat
Camp Talent Shows
Camp? Or the first seeds of a Child of Leto cult? Either way, there are probably worse ways to spend $900 than watching Jared Leto commune with nature for a weekend — like, say, spending the money on a few tickets to Burning Man.