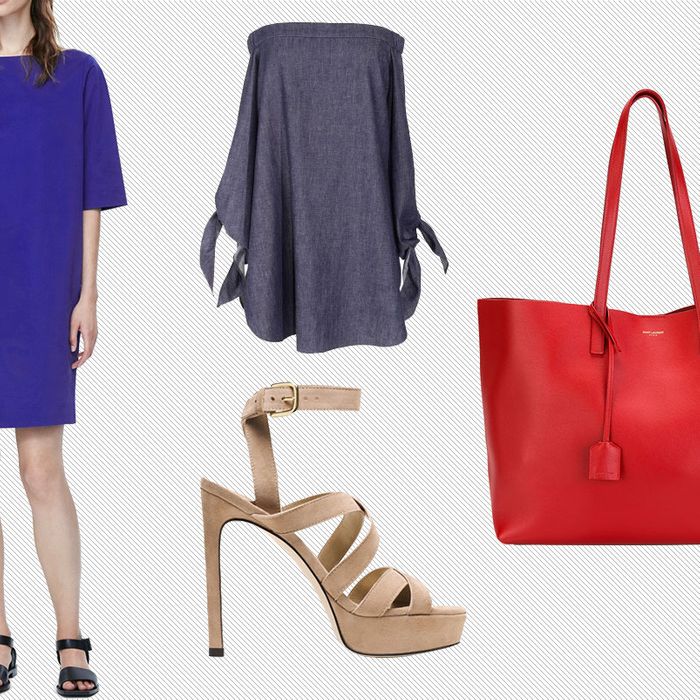 There's a time to save and a time to splurge, a time for discounts and a time for purchasing something off the rack just because you want it that badly. And because all things have their proper moment, this column will give you the best buys for each week, depending on whether you have $50, $100, $300, $500, or $1,000 to spend.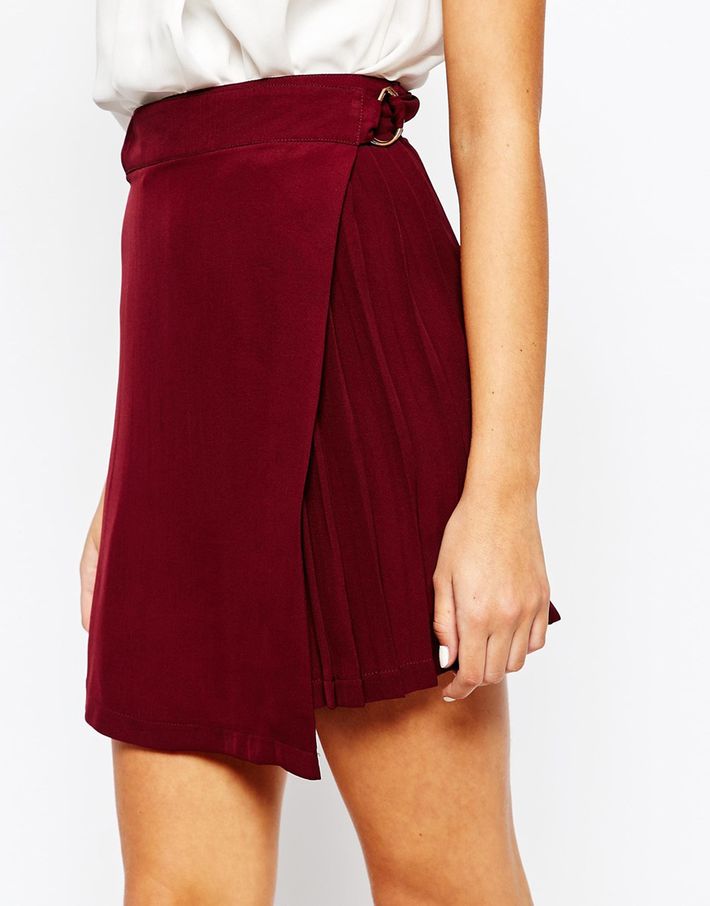 This moody pleated skirt could easily be mistaken for Sacai, but it's ASOS and only $50.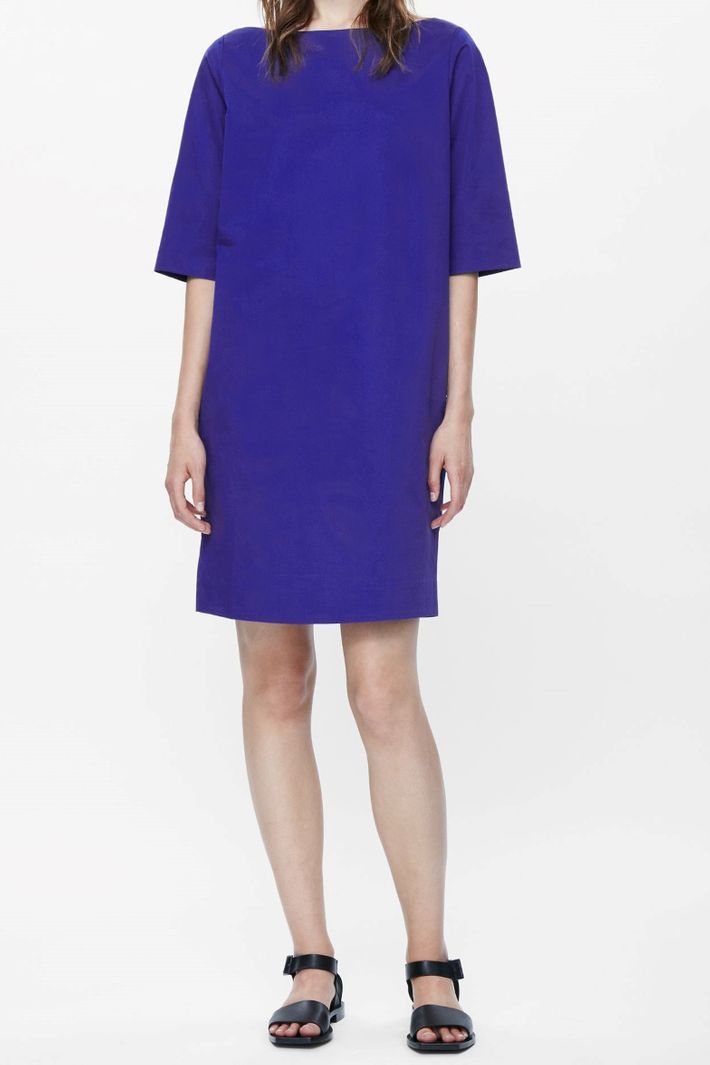 You'll be glad to have this chic cobalt-blue COS dress ($99) in your closet — we can't think of an occasion when it wouldn't work.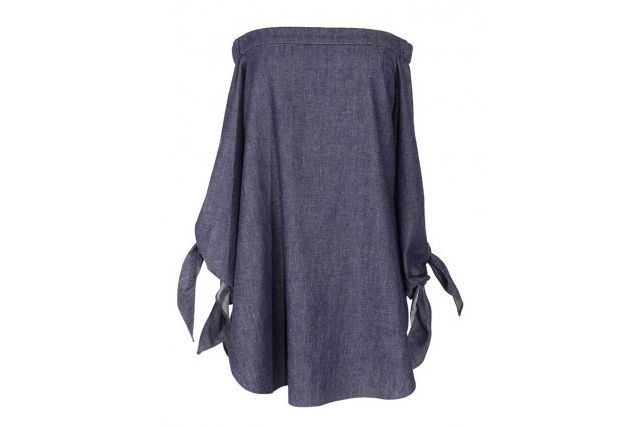 This Tibi top practically started its own cult. It transitions easily into fall with its new, lightweight denim fabric for $295.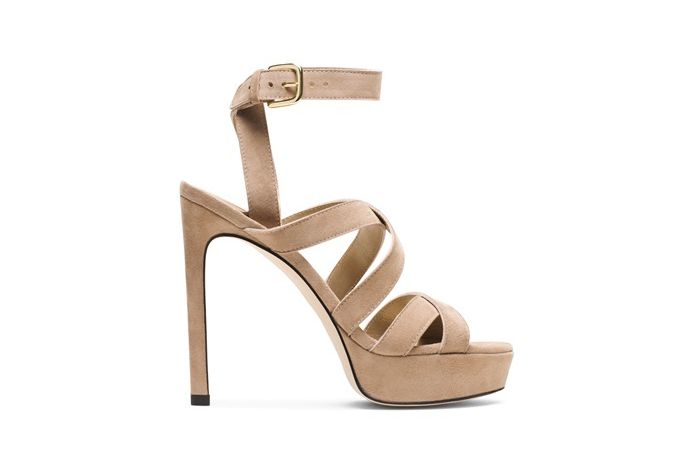 Instead of going for the classic single-strap sandal, try this chunky-heeled, strappy Stuart Weitzman version in a light nude for $435.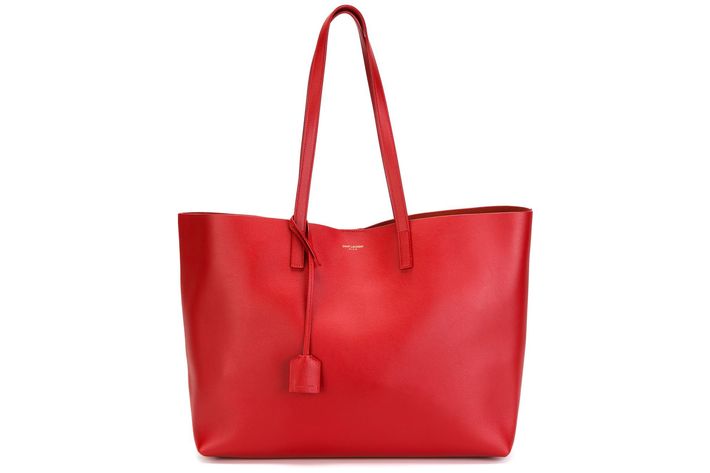 If you're looking for a structured tote that can fit all of your daily accoutrements, this large Saint Laurent shopper is your best bet at $950.