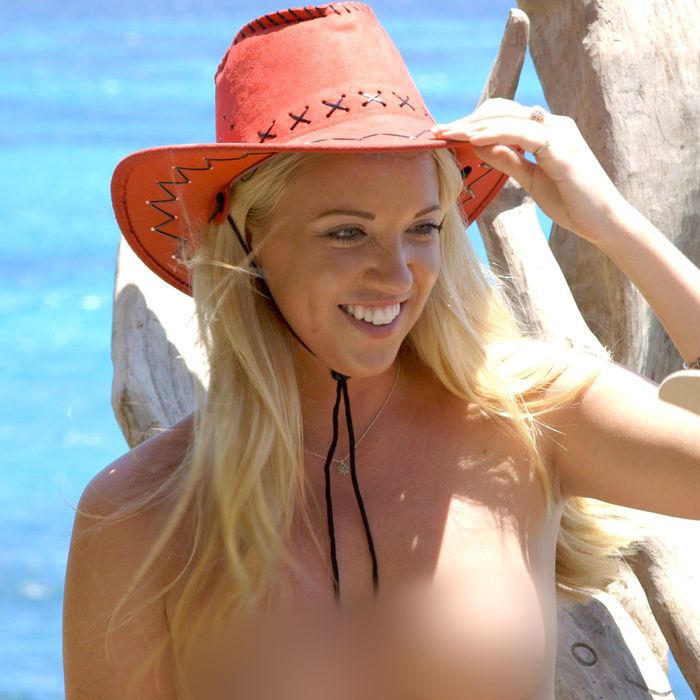 I have a friend; we'll call him Joe. Joe used to be this lovable fuck-up. He was always too drunk, too unemployed, too rowdy. But Joe was free. He just loved livin' and good times and helped us all love livin' too. But then Joe got a girlfriend and a coding job, read some Karl Ove Knausgaard, and now takes himself way too seriously. I miss the old Joe.
Right now, I see a lot of the new Joe in the current season of Dating Naked. Season one was a joyous, erratic, beautiful, anarchic, naked mess, and now it's so serious — like it wants to be a legitimate dating show instead of the weird cousin of Temptation Island. What happened?
Things change, I know, and we must learn to ride the naked-island tide — if we fight we drown. So I'll adjust my expectations: There won't be a stream of lovable, naked weirdoes. There won't be any surprise boners. There probably won't be a naked wedding. Instead, there will be Kerri. There will be Chris. There will Fallon and Mason. And there will be feelings.

Back at the house of feelings, our foursome has really settled into their home. They even feel comfortable enough to only be naked sometimes. This is now a "serious dating show," and all are acting accordingly. Kerri and Fallon have an earnest conversation about insecurities. Kerri and Chris have an earnest conversation about emotional availability. Chris begins to sense that there's something "off" about Fallon (in that she is evil); Fallon begins to sense that Chris is slipping away. Kerri has to talk about it with both of them while squelching her intense feelings for Chris, and she is pained, until Mason comes and woos her into bed. And then everybody goes off and journals before their dates the next day, because we're still pretending like these other nudists matter.
Date 1:
 
Chris and Stephanie:
Chris is immediately taken with Stephanie, a nurse who once went topless skydiving. She has a tattoo of a quote she probably found on Pinterest that says, "Love, Laugh, Dream, Dance, and Swim Naked" (I have no idea how all of that fit on her thigh) and Chris uses that as an instruction manual. They slow-dance on the bottom of the ocean floor on their naked scuba date.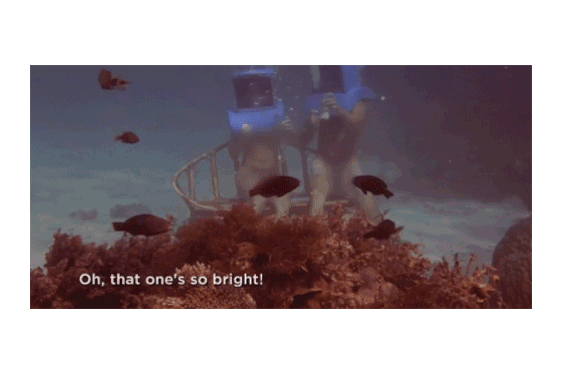 Kerri and Mark: 
Kerri goes on a date with a human dick, Mark, who looks just like a dick. It's uncanny.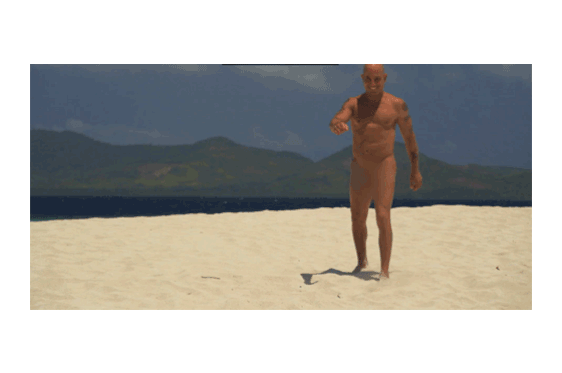 It must be noted that he has surprisingly graceful kite-flying skills.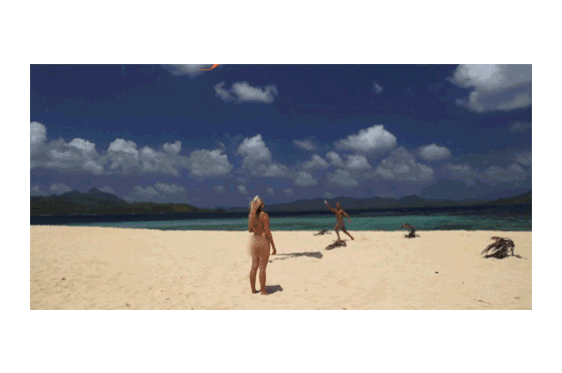 Back at the house, ol' familiars Fallon and Mason have prepared dinner and set about welcoming their new guests. They're really hospitable to these new people who might potentially bang their bang buddies, which I find strange, but I guess someone has to feed the masses. It's very obvious that Chris is interested in Stephanie — they are bonding hard (with their clothes on!) over her desire to cure cancer in children. Meanwhile, Kerri is having just the worst night ever.

First, she's taken her "I'm a cool girl" shtick too far and now has to listen to Chris talk about his feelings and lust for other women. Then she told Chris she wasn't so into Mason (subtext: I'm yours. I'm so yours), then Baby Mason overheard the whole conversation while he was delivering her a dinner plate. (Dream. He is literally a dream.) Just like in high school! Kerri is mortified. And decides it's time to have a little talk with Baby Mason. During this convo, Kerri is totally clothed, and Mason is wang-out. It's the ultimate offering of vulnerability, I think. Kerri prattles on about age and commitment while avoiding the real obstacle. Mason channels some higher power and tells Kerri that she needs to "Run Toward Love." He lets her know he is that love. Everyone on this island needs to learn from Mason: He's a young, white, naked male Oprah.


Date 2:

Chris and Andrea:
"He's not really my type." —Andrea. 
"But … boobs?" —Chris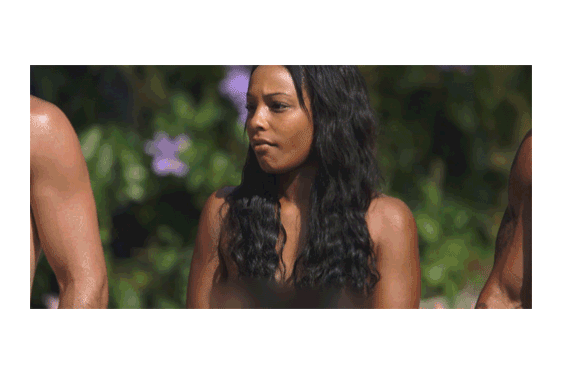 Kerri and Dom: 
"You seem really wonderful. I'm interested in having a romantic relationship with you." —Dom. 
"Chris?" —Kerri.
The foursome, joined by Human Dick, Stephanie, and now Andrea and Dom are all back at the house for some post-date hang time. Again, nobody is in the pool. Or the hot tub, or by the open bar. In fact, everyone except Andrea is stone-cold sober. Andrea, on the other hand, still believes in the old ways. She gets wasted and tries to instigate some fights and nothing works. Stephanie and Chris go off to bond, with their clothes on. Fallon has a meltdown. Kerri continues her one-women show of Sophie's Choice. (Chris or Mason, Mason or Chris. Or do I choose myself over all of these dudes?)

Okay, time to wake up; I swear things are about to get interesting. Well, maybe.

During elimination, of course, Chris chooses again to keep Fallon. He realizes that Fallon is the only girl who stood back and respected the journey he needed to take (or, the journey his dick needed to take). Any informed viewer would assume that Kerri would see this as a loss, realize she couldn't get Chris away from Fallon if she started wearing Fallon's skin as a coat, and string MasonOprah along another week for the self-esteem boost.

But, a twist: Kerri decides to send both MasonOprah and "Whoisthatguy?" Dom home. She said, "I want to be alone," but really her laser-focused eyes said, "Chris, you will be mine." Game on.

MasonOprah goes out in the best, most inspirational way possible. With one last naked frolic in the sea.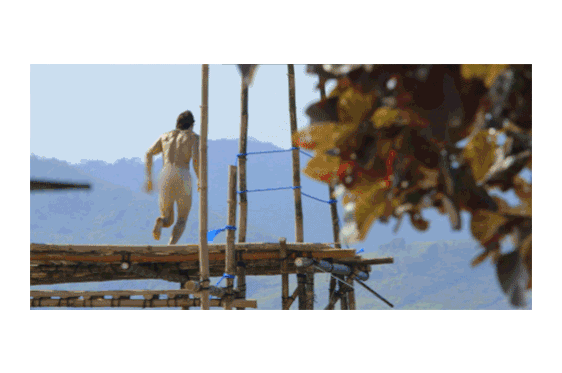 Most Awkward Naked Activity: dick karate.