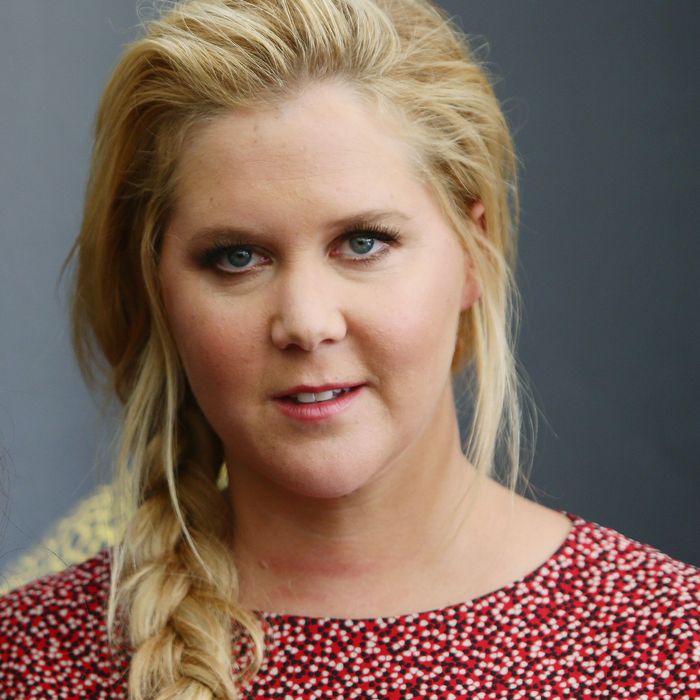 Photo: Vittorio Zunino Celotto/Getty Images
The first episode of The Hollywood Reporter's new roundtable series on SundanceTV features a chat between Amy Schumer, Lena Dunham, Tracee Ellis Ross, Gina Rodriguez, Ellie Kemper, and Kate McKinnon in which the actresses discuss the obstacles women face while trying to make it in the business. (Parts of this roundtable ran on The Hollywood Reporter's website earlier this summer.)
During the interview, host Michael O'Connell asked the group of actresses why they think the late-night talk-show scene is dominated by men. Though Schumer was offered a late-night gig replacing Jon Stewart at The Daily Show, she doesn't predict the current sausage-fest will end anytime soon:
I think people hate women. I think people hear women talk too long and project their mom yelling at them … My experience has been sort of tricking people into listening and then you get in the door that way. But it's, like, a dance you have to do … I'm not saying men hate women. People — there's such an aggression toward women.
Ugh. Well, at least that's a better reason than the one Schumer first gave: "Because we get our periods at night." Watch the full episode below.