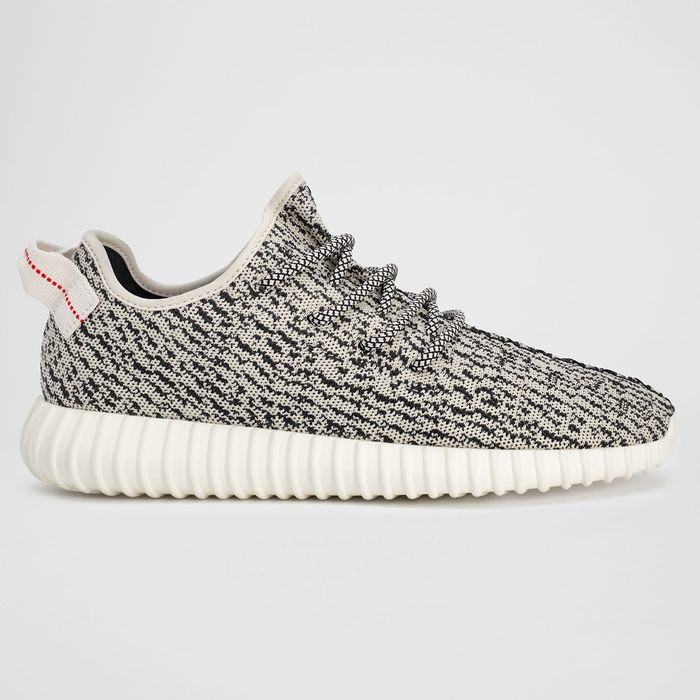 On Thursday, Michigan resident Matt Neal a posted a photo of a pair of Kanye West–designed Yeezy Boost 350s on top of a dialysis machine (both to his own Facebook page and in the group WDYWT? — that's "What Did You Wear Today") with a caption suggesting he'd trade the coveted shoes for a working kidney:
People are always joking that they would give a kidney for a pair of yeezy's!!

Well here's your chance, I'm 26 with 2 failing kidneys

Blood type: B+

S/O is a kidney that has been abused by being a hype beast

BIN: One working kidney from a true sneaker head
He acknowledged in a comment that offering money or property for an organ is illegal, but some lusty sneakerheads didn't quite get it — a few inquired about his shoe size and asked if they could function with just one kidney. Yet others knew exactly what Neal was doing: He wrote on Facebook that he's since been flooded with messages from people offering to get tested to see if they're a match. Observe, heartwarming comments on WDYWT: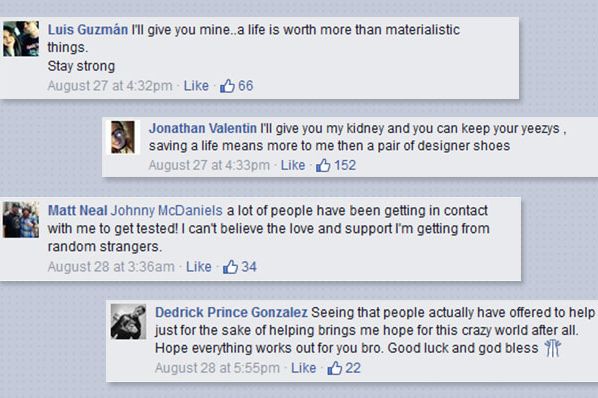 Neal's story spread through sneaker blogs and made it to West himself. TMZ reports that Kanye and Kim Kardashian said they'd give Neal a new pair of Yeezys if an exchange went through. Again, that can't really happen legally, but at the very least the Kimye Konnection is creating more press for the 26-year-old's donor search. And, as Neal pointed out, it's not just about him: "If you're not a match for me you might be one for someone else." Sneakers, bringing people together.