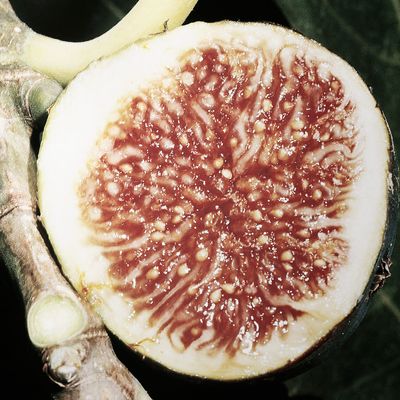 New York's Sex Diaries series asks anonymous city dwellers to record a week in their sex lives — with comic, tragic, often sexy, and always revealing results. This summer, the Sex Diaries will appear on the Cut as a special edition. Check back Tuesdays for your weekly peek behind doors left slightly ajar.
This week, a "straight" female writer, obsessing over a tight book deadline, and her unexpected affair with a bisexual 29-year-old woman: female, 35, Fort Greene, single.
DAY ONE
9 a.m. I'm trying really hard not to work today. I'm writing a book and I'm in the thick of it. I get compulsive. However, it's Sunday and I should try to get some fresh air. I have no idea when I turned into such a recluse, but I'm home alone or inside my head almost 90 percent of the week lately.
10 a.m. I'm really happy that my friend texted me about a dinner party tonight. That gives me something to look forward to and guarantees a few hours where I won't be home obsessing over the book. I used to be so much more social! Is it that no one invites me to things anymore or that I've isolated myself?
1 p.m. I walk around Red Hook trying to find a nice house gift for tonight. The dinner party is at my friend's new boyfriend's house. I'm happy she met someone she likes so much. My last relationship — a boyfriend of two years, whom I just couldn't fall madly in love with, no matter how hard I/we tried — ended about a year ago and no major action since then. But, for me, having a boyfriend does not equal happiness. That is not how I see the world.
2 p.m. Speaking of happiness, I pick up a sea-salt caramel-apple pie for the dinner party. I wish I had time to bake something, but this will more than suffice!
6 p.m. I head to Cobble Hill. The boyfriend's apartment is stunning. I kind of love that she never mentioned her new guy is, evidently, RICH. His friends are really nice, interesting, and attractive. There's one really funny, super-quirky guy and we have an unexpected spark. But there's a twist!
9 p.m. After great food and conversation (friend and boyfriend were thrilled … their first dinner party, a success!), I go out to the balcony to check my emails and take a break from all the socializing. I need a second of alone time. After a few minutes, I feel a hand on my lower back. It was not funny-quirky man, it was one of the female guests. A really chic, pretty, super-intellectual girl I'd had a short but colorful conversation with in the beginning of the night about my travels in Eastern Europe.
I've never been hit on by a woman before. I've also never kissed a woman, even in a drunk-college way. But … um … okay … cool … very cool?! She says she's taking off, but that it was really nice to meet me, and she'd love to get together sometime. When we hug good-bye, her hands kind of glide down my sides, and our cheeks touch. It's intimate. It's not, like, a nice-to-meet-you-new-friend thing.
10 p.m. Back home I wonder what that was all about. I Google her to see if she's a lesbian. Not much out there. I text my friend a genuine thank you. It was a very sweet summer night.
DAY TWO
6 a.m. Up early to brew coffee and get back to work. Big, scary deadline at the end of this week. I'm curious if the woman, let's call her Rose, is going to contact me.
10 a.m. A text from Rose (!) inviting me to a restaurant that specializes in one of the ethnic foods we were talking about. Holy crap. My first date with a woman.
1 p.m. I text her back that I'm in! The date is tomorrow night. I promise myself to work my ass off until then, so that I can show up at the dinner and be present, and not feel any need to rush home after. I'm at my computer trying to work, but I'm blushing like a schoolgirl. I'm really excited.
6 p.m. Take a break to work out. The gym is where I allow my mind to drift. I don't mean to sound immature but at this point, I'm still in shock that I have a date with a girl?! I have zero hang-ups about gay/straight/bi sexual orientations. This isn't about shame or anything like that at all … it's almost the opposite. It's like this is the most enticing romantic possibility life has ever thrown my way.
10 p.m. I try to go to bed early because tomorrow is a big day and knowing me, I won't be able to sleep anyway.
Midnight Yup, can't sleep.
DAY THREE
6 a.m. I barely slept. I try and get my morning routine on — coffee, writing, coffee, writing. Rose has sent a few texts with details about dinner. They are short and mildly flirtatious. A butchered example: "Can't wait to see you! And smell you, LOL. You smelled so good! Like a fig tree …"
2 p.m. Writing the book is not happening today so I try to be productive in other ways. I clean my apartment, clean out my fridge, call my family. I tell a few friends I have a date with a woman tonight. One asks if I'm ready to "munch muff." So crazy but going down on Rose, or vice versa, hadn't crossed my mind. That's some scary shit. One thing at a time …
6 p.m. I'm really nervous! I have a glass of wine while getting dressed.
8 p.m. Dinner. She looks great. She's super-calm. I figure my best bet is to be honest and tell her that I'm slightly freaking out. And then I awkwardly say, "Wait, this is a date, right?" She assures me it is. We have a laugh and are already holding hands across the table. She tells me to chill. I ask if she's gay, or bi, what's the deal? She fills me in on her dating history. She's bi and she's looking for a real relationship. I'm relieved she's not into any of that poly shit. There's only so much I can handle right now!
10:00 p.m. We get drinks around the corner. We're sitting really close. I'm not sure I'm ready to kiss her right there. Like, my body wants it. But I'm not sure I want to be the two girls tonguing each other at a bar.
11:00 p.m. She kisses me outside the bar. It's really nice. The sensation is no different from being kissed by a guy after a great date. She's just a better kisser than any guy ever. EVER. We have a cute good-bye. More kissing, laughing, holding hands. We get in separate cabs and head home.
Midnight I hope I can fall asleep, but there's just no way.
1 a.m. No fucking way.
DAY FOUR
9 a.m. I have a doctor's appointment to talk about freezing my eggs … which reminds me … Rose is young! She is only 29. I would never go out with a 29-year-old guy. Why does it matter so much less with a woman? Or maybe it doesn't? I told her last night about my appointment today. She said she wants kids, but I don't think she could totally relate to what it means to be 35 and thinking about this stuff. It's no fun.
9:15 a.m. She texts me "good luck" at the appointment. Very thoughtful. If I have to be completely honest, though, there's a tinge of resentment that she is younger, riper, and probably more fertile than me. Crazy. Are these my first #Lesbianproblems? JK.
11:30 a.m. The appointment was fine. It's a fuck-ton of money. I'm not sure … I leave in a rather bad mood. I'm also hung-over. I just want to retreat back to my work.
4 p.m. I feel like Rose is waiting for me to text her. Another strange thing about dating a girl; you know so much about what they want/think/expect right away … because women understand women. So I text her, even though I hate breaking focus. I tell her about the appointment and wish her a happy, sunny day. I really don't want to make any more plans this week … I can't have another night of drinking, and no sleeping, and head-spinning until I hand my work in. I'm probably going to have sex with this woman, and yet my ability to compartmentalize is still the most masculine thing about me.
DAY FIVE
6 a.m. I feel guilty because Rose texted twice last night and I never wrote back. I do want to see her again, but I needed to shelve it all for a few hours. I'm not sure if I've created this narrative for her that's right or wrong, but I'm thinking she is young and not that into her job, and that I'm going to end up annoyed about that.
10 a.m. I write her a warm text back. She invites me to an artsy little gathering later tonight. I think about it …
1 p.m. I tell her I'll be there. Fuck it, right?
7 p.m. I've worked the entire day to meet my deadline tomorrow. The pages are in good shape. Amazing what one good night of sleep can do. Now it's time to shower, make myself smell like a fig, and go meet Rose. I'm so much less nervous than the last time!
9 p.m. I see her. Okay, gay, straight, whatever, she is SO pretty. We kiss/peck on the lips. It's a little awkward, but it's also very cute. I give her an update on my project and then I realize I'm that woman who keeps talking about how much work I have. Yuck — I tell myself to shut up already! (But seriously — I HAVE SO MUCH WORK, haha!)
10 p.m. Two glasses of Champagne each and we leave the party. She asks if I want to come over. But here's the thing: Rose has roommates. Again, I'm a yucky, terrible person, but I am feeling way too "grown-up" to go to an apartment and meet a bunch of hipster roommates, all on Adderall or whatever. I tell her I can't. She sees this as me being a tease … which is fine. I'd rather her think I'm a tease than a holier-than-thou asshole. I follow my heart — and go home!
11 p.m. I put in another four hours of work.
3 a.m. I masturbate and think of Rose, for the first time. She's such an amazing kisser. She's pretty flat-chested and I picture sucking her little nipples. In the fantasy, she goes down on me. How wild that I can literally make that entire fantasy come true over the weekend if I want to.
DAY SIX
8:30 a.m. I hand in my pages! SEND.
10:00 a.m. Crawl back into bed. Masturbate to Rose again. I tell myself after my nap, I'll text her and we'll make a good plan for the weekend.
1 p.m. I wake up from the nap and she hasn't texted me yet. So far, she's texted every morning. Very enlightening to see that the psychology of dating and texting — when to text … how often to text … how to play hard-to-get via text — exists for anyone who has a crush on anyone, penis or vagina.
1:30 p.m. I invite Rose over for tomorrow night. I'll cook … She accepts the invitation within 20 minutes.
4 p.m. I'm relieved to have an entire day/night of no writing and no lesbian kissing or contemplating.
5 p.m. I watch 2.5 documentaries and order in $50 of sushi. It's my most perfect Friday night.
DAY SEVEN
9 a.m. Grocery shopping for dinner at my place — it's all about the wine. I buy two expensive bottles of white. I'm afraid to buy more, because I'm afraid we'll drink them.
11:30 a.m. Complete derailment by way of an email from my editor! He read my pages. Fuck me … I know myself and delving into his notes will throw me off for the rest of the day. In any other situation, I'd cancel my plans immediately to deal with this. I try not to read his notes. I'll have all day tomorrow. Don't open the attachment, don't open the attachment …
12:30 p.m. I open the attachment.
The notes aren't horrendous, but they aren't inconsequential either. If I can't handle reading his feedback and have a nice night with a lovely person, something is seriously wrong with me. I pull it together and focus on my cooking. A glass of wine (not the good stuff, I'm saving it for her) helps …
5 p.m. I text Rose that she should come over early. Because … I've been tipsy all afternoon and dinner is all set. I just have to heat it up.
6:30 p.m. Rose shows up. We kiss the second she enters. Kissing her is starting to feel really natural. She brought some homemade treats, too. She made them from a box — and asshole judge-y me makes a mental note that she's not into baking with fresh ingredients. And then I think: Okay, I'm a snob about ingredients, so shoot me …
7 p.m. We eat and talk, but it's so obvious we want to fool around. It's time. We both eat lightly … and drink thirstily. I'm ready to "hook up" with Rose. There is a small voice inside my head that also knows that if we start now, by 10 p.m. I can be asleep and wake up fresh to deal with … THE EDITOR'S NOTES.
8 p.m. We fully hook up. I have no idea if we "had sex" in lesbian terms. But she went down on me. I just touched her everywhere. Fingered her a little. But she knows I'm totally new at this. She wanted to get me off. It felt fucking incredible. Every single second of it. Fucking. Incredible.
Next time, I will definitely ask her to guide me through everything so I can return the favor. I mean, it's not exactly foreign territory … but I'm still scared.
10 p.m. Rose hints at sleeping over, but that's not an option on my end. We say good-bye in a really loving way.
10:30 p.m. I clean up the kitchen, murder a big plate of leftovers, take a shower, and crawl into bed. God that felt good.
Want to submit a sex diary? Email sexdiaries@nymag.com and tell us a little about yourself.