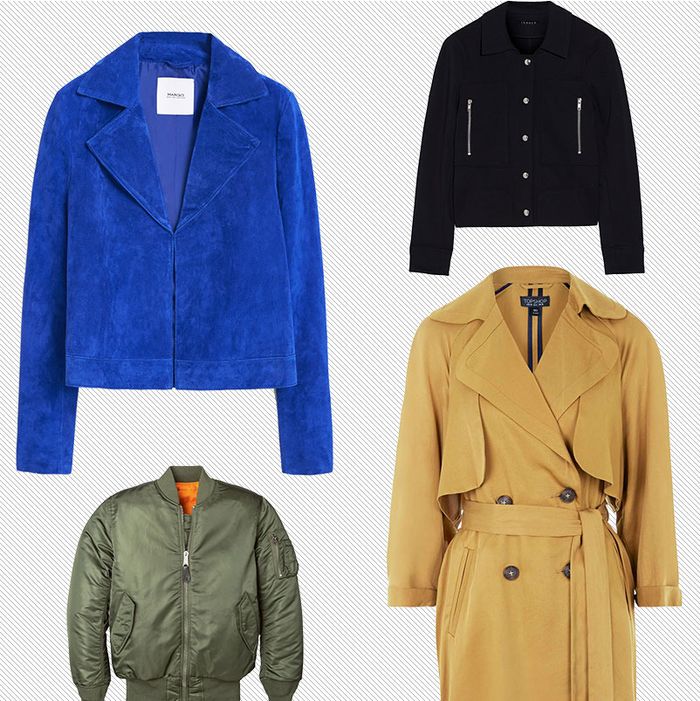 Among the many reasons to get hyped for fall: It's finally layering weather. These 18 chic, affordable fall jackets will let you get another month out of your summer favorites now, and once it gets chilly, you can wear them over sweaters to stave off puffer-coat season for as long as possible.
Maybe it's time to finally buy that classic trench coat: Topshop's duster is a nice update on the look. If you're hunting for something a bit more trendy, try Mango's cobalt-blue suede jacket or Alpha Industries' military-inspired bomber. And if you'd rather get a jacket that you can wear no matter the occasion, Zara has faux-leather options at an affordable price. Scroll down to see all of those, along with the best capes, raincoats, and denim jackets, below.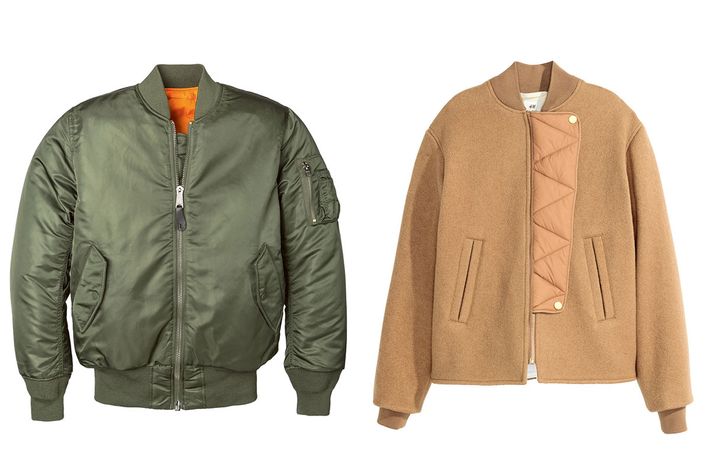 Bomber 
From Raf Simon at Dior to Tom Cruise in Top Gun, you can find inspirations for this trend everywhere. It's the ultimate functional-but-stylish jacket, keeping you warm without the weight. If you want a military look, Alpha Industries makes authentic reversible jackets for only $135. If you'd prefer a neutral version, H&M has a wool camel take for $199.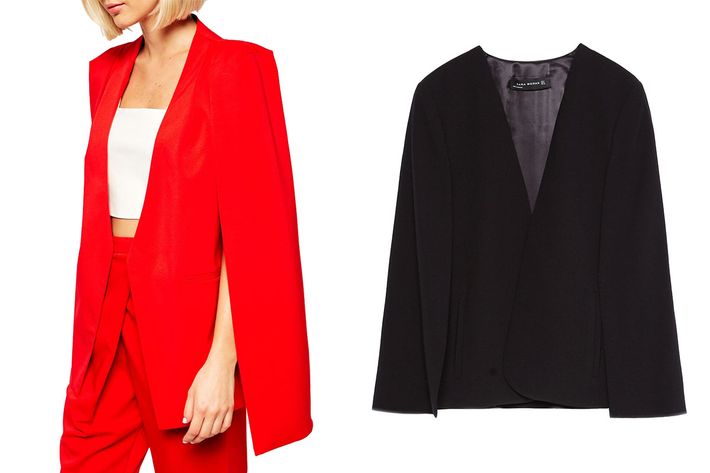 Cape
Take a styling cue from Solange and drape something elegant over your shoulders. ASOS makes a blood-red cape for $97, or, for a simple black version, try this one from Zara ($129).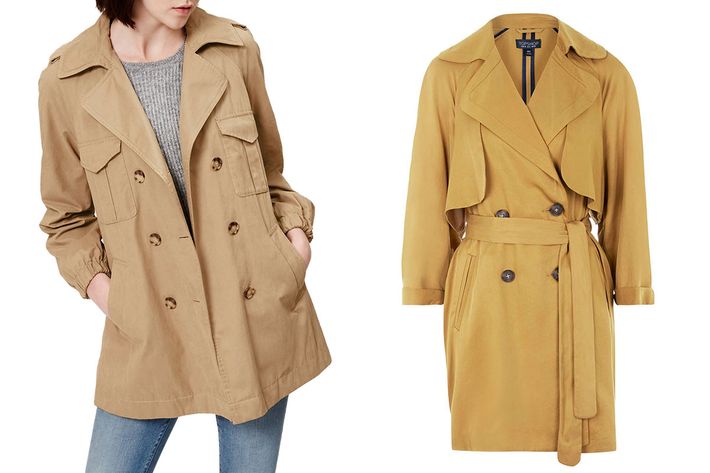 Trench
You can't go wrong when purchasing a trench coat. The Burberry Prorsum is a favorite, but if you're not looking to spend quite so much, LOFT has a swingy version ($148) and Topshop offers a double-breasted take with pockets ($150).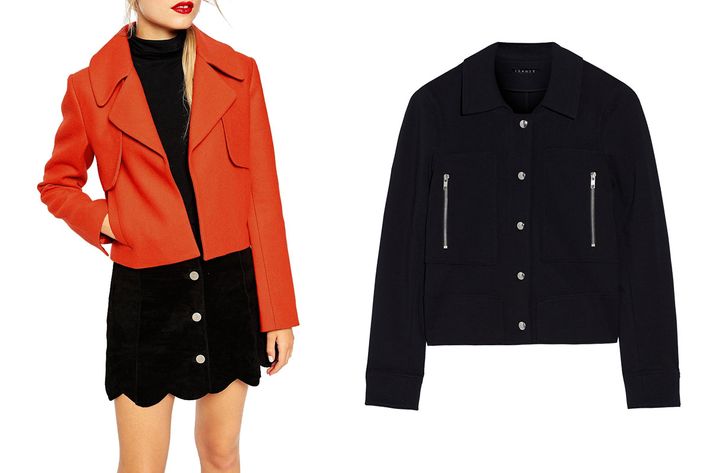 Cropped
For a layering change-up, try a cropped jacket over an oversize sweater and flared jeans. This wool one from ASOS ($116) has a '70s vibe, or go for a classic black one from Theory ($199).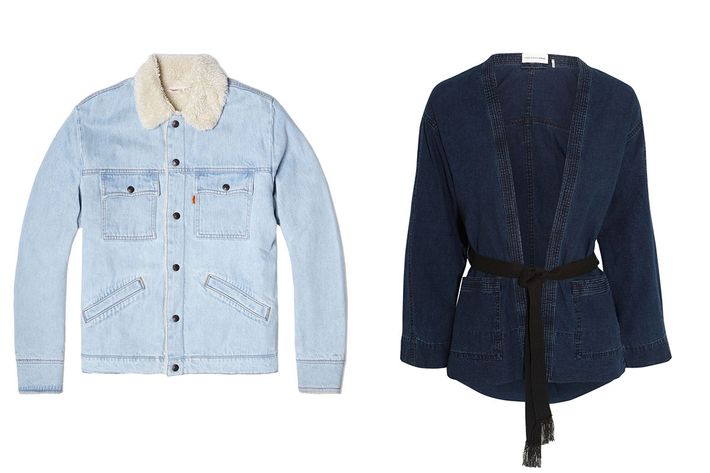 Denim
You probably already have a denim jacket in your closet, but there's always room for an upgrade. Levi's Vintage Collection ($149) has a wide range of alternatives with subtle differences — like a sherpa collar — that make them feel personalized. Isabel Marant's polished jacket ($199) comes in a dark chambray, with a black belt to accentuate the waist.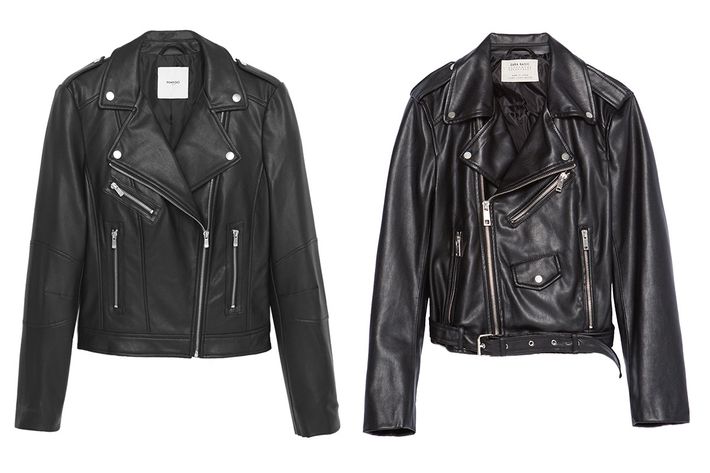 Leather
With leather jackets, you're often stuck choosing between cheap and poorly made options or wildly expensive investment pieces. To get the best value for your money, look at Mango's zipper biker jacket ($99) or Zara's take ($69), which has a looser fit and belted trim.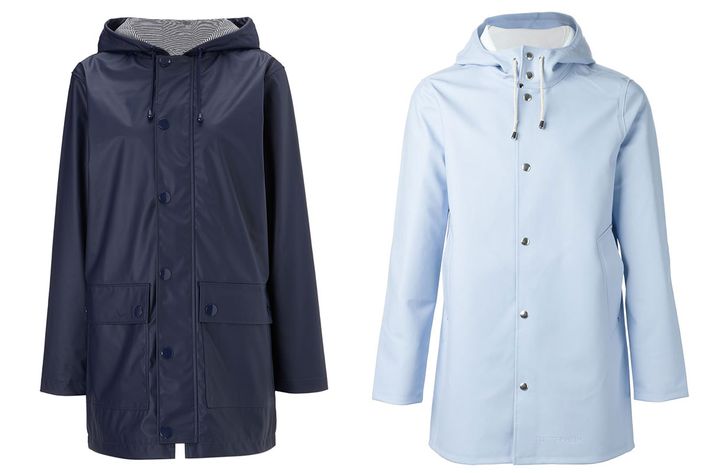 Rain
Raincoats don't have to be bulky and printed. Try Petit Bateau's navy canvas raincoat for $200, or Stutterheim's modern versions ($249), which come in mid-length and long cuts.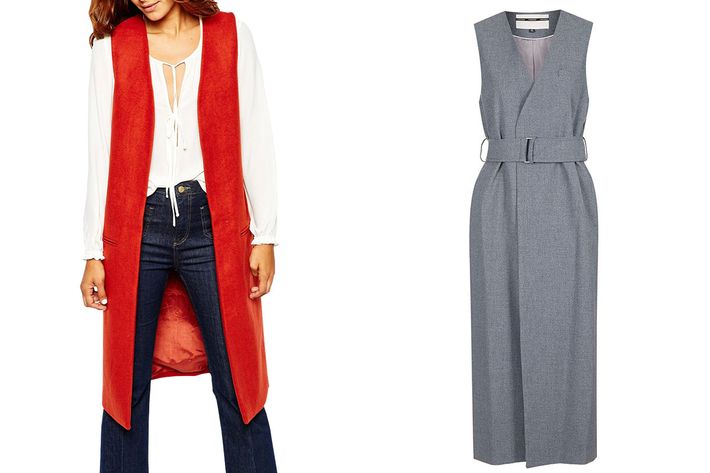 Sleeveless Duster
So light and soft, it's almost like wearing a bathrobe. Missguided's smooth red coat ($71) is a great option when you want to add some color to an all-black outfit, or consider Topshop's long-line jacket ($140), which creates a sleek, tailored silhouette with a belted waist.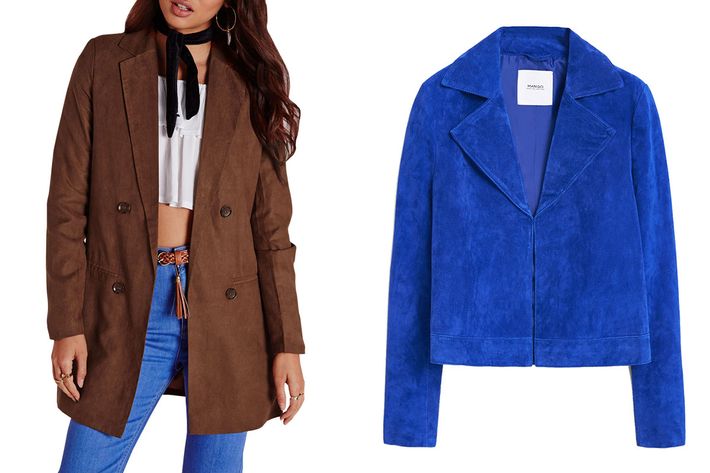 Suede
Have fun with texture and proportions with these jackets. Mango's cobalt cropped layer ($89) can go over a T-shirt and wide-leg jeans, while Missguided's camel jacket ($70) would look great with an oversize sweater and skinny jeans.