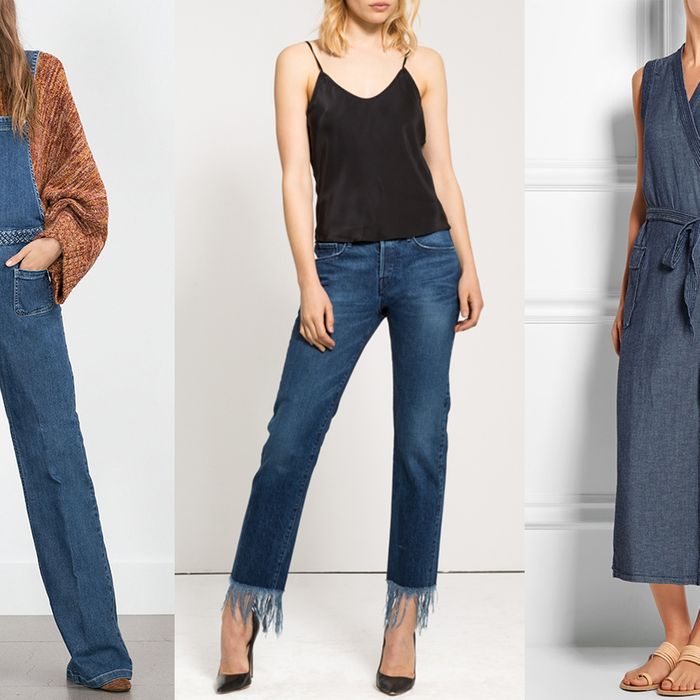 Denim trends come and go so quickly these days that it's hard to know which ones are worth your attention. Below, we've assembled a guide to the best new denim for fall so that you can refresh your closet without having to start over. From flares to updated skinny jeans to vintage-y skirts, you can pair them all with T-shirts now, and add chunky sweaters once the weather finally turns cool. Click through to see 27 of the best denim pieces at every price point.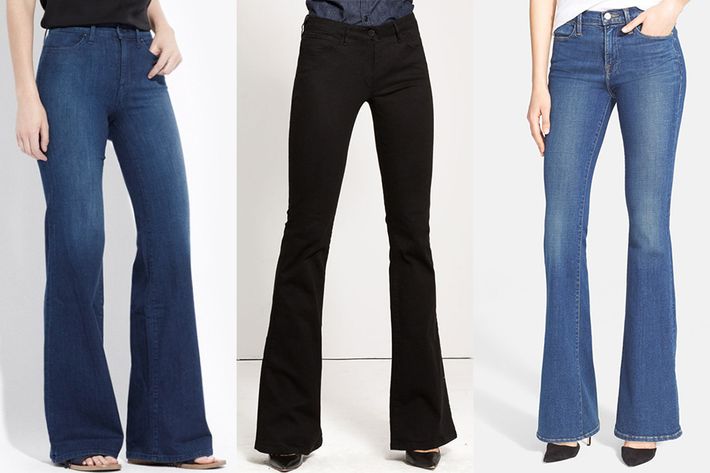 '70s Flares 
The great thing about this trend is that it's extremely flattering — though you do have to wear heels to keep your hems from dragging on the ground. AYR's pair have a slightly tinted tone for a '70s vibe, or go for more classic styles in black from 3x1 or in a medium-faded wash from Frame Denim.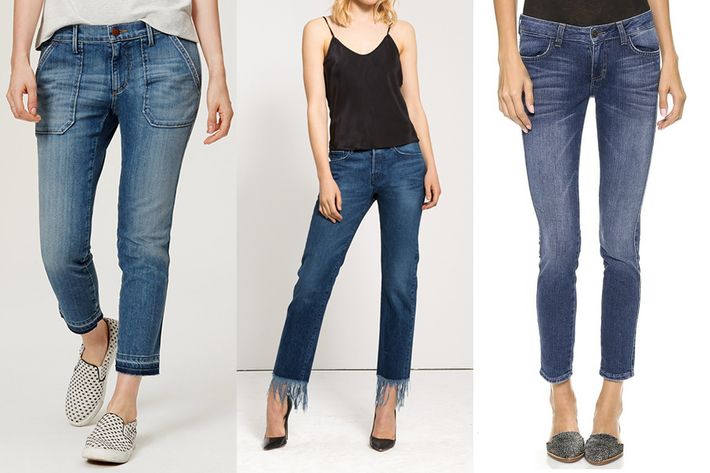 Cropped Jeans
It's really all about your preference with cropped jeans. You can go for a no-fuss cropped skinny version like Siwy's, or if you like a trendy dip-dyed hem, LOFT has a pair for a great price. If you want a little more edge, 3x1's fringed pair are attention-grabbers. Just make sure to wear cute shoes.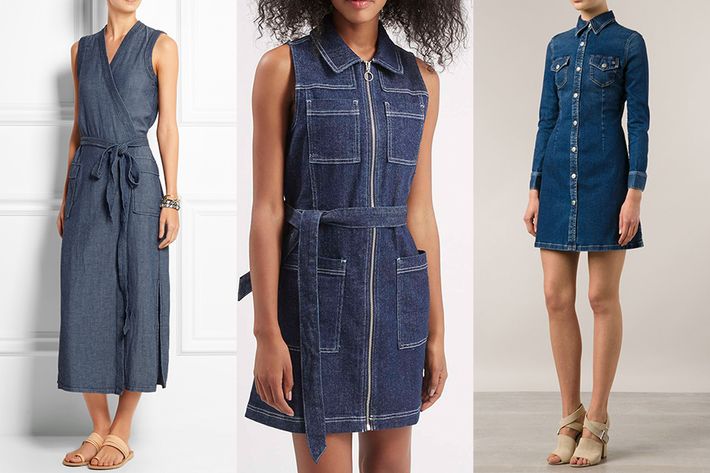 Denim Dresses 
Denim dresses come in every shape and style, but for a modern touch, look for ones with belted waists and defined collars. Madewell's wrap dress gives you more shape than a simple shift and is still just as comfy. And if you're a fan of the '70s trend, short pocketed dresses like these from Topshop and the Alexa Chung for AG Jeans line are flattering and cool.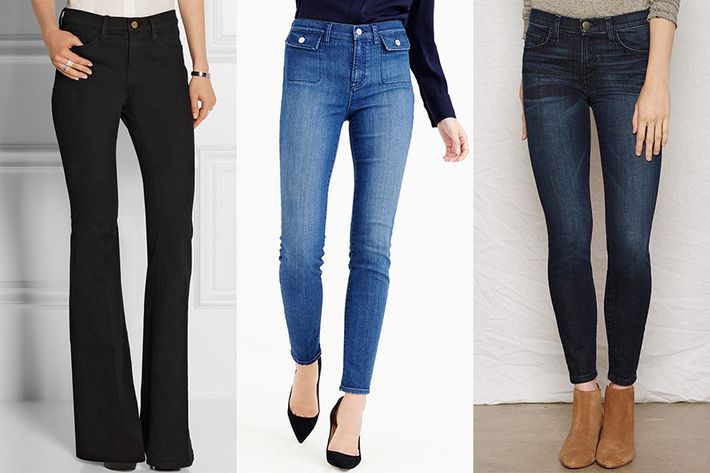 High-Waisted Jeans 
At this point, high-waisted jeans have largely lost their mom connotation because they're just so versatile — great for layering and ideal for when you need to look put-together. J.Crew's pair sits comfortably at the waist and has a little pocket detail you can show off by tucking your top in. If you literally want to wear the same jeans as Karlie Kloss, try Frame Denim's bell-bottoms.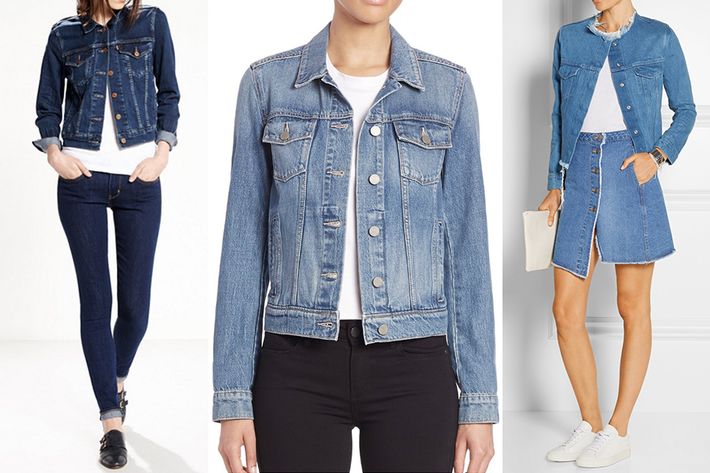 Boxy Denim Jackets 
Baggy, oversize denim jackets look dated and don't complement your figure. Instead, try jackets that have a structured shape and minimal hardware, like Paige's flattering light-colored layer. For a little more fashion cred, consider Marques Almeida's frayed edge jacket, which comes in a medium-blue cotton.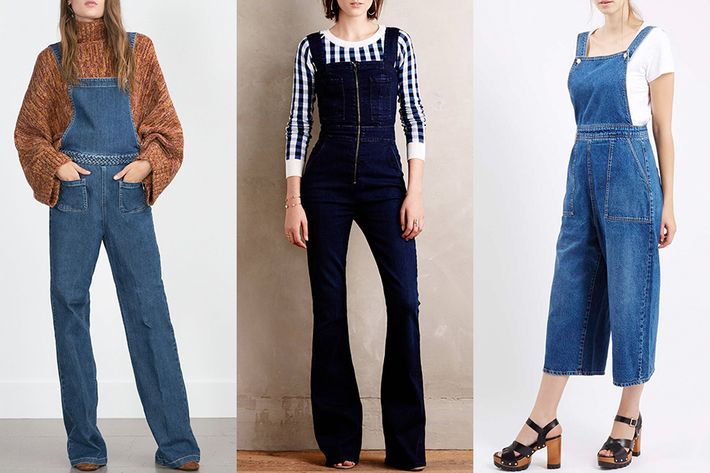 Denim Jumpsuits and Overalls 
Not everyone wants to wear overalls, but thanks to the range of styles they come in, everyone can find a pair that looks good. Topshop's jumpsuit has more of a pinafore feel with button details and culottes, while Zara and 7 for All Mankind's pairs are great for layering over sweaters.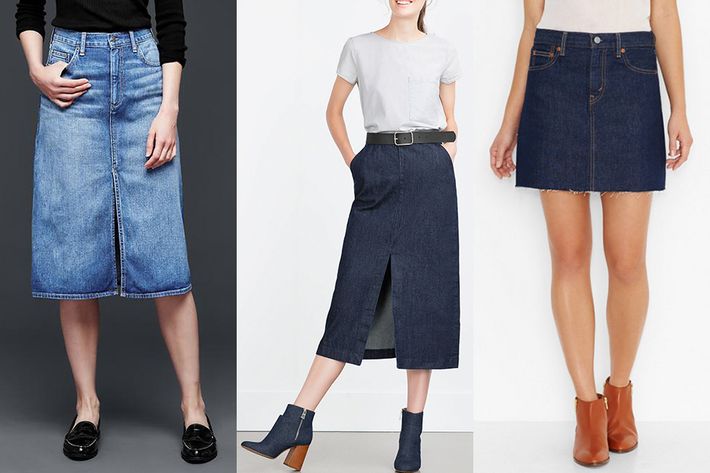 Vintage-Feeling Skirts 
Button-down skirts were trendy earlier this year, but fall's denim skirts have more of a classic, timeless look. Gap's vintage denim skirt has a slit in the front and slight whiskering details, while Zara's midi-skirt version sits a bit higher on the waist and can easily be paired with a T-shirt now and a chunky sweater later in the fall.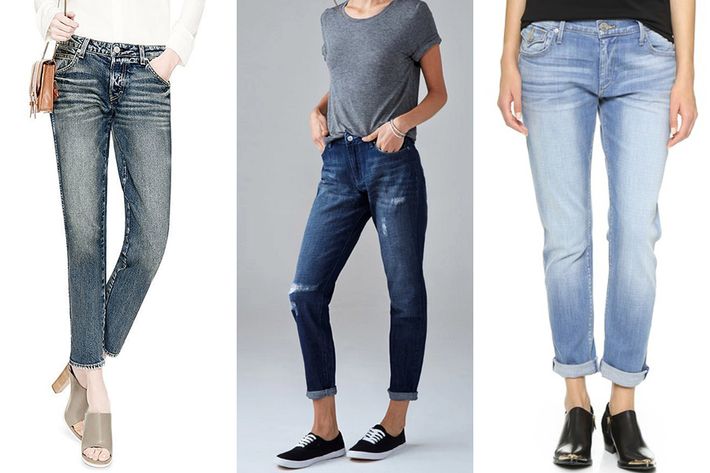 Slim Relaxed Jeans
This trend — known as "girlfriend jeans" — falls somewhere between slouchy boyfriend jeans and painted-on skinnies. AMO's version have a loose fit in the thighs and get tighter below the knee, or go for Forever 21's mid-rise pair with slight rips at the knees.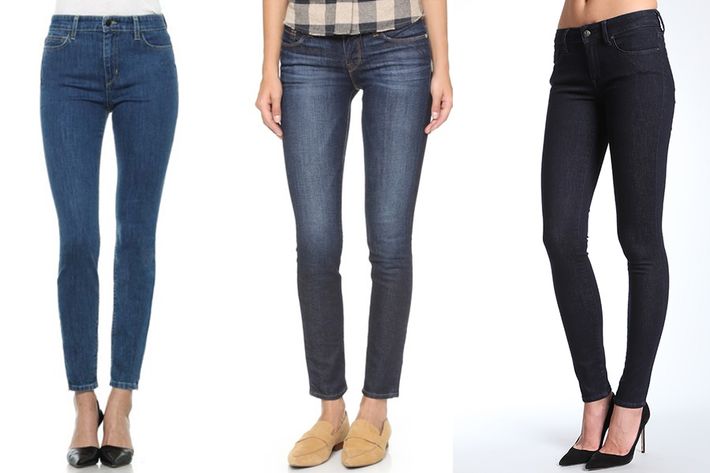 Super-Skinny Jeans 
At this rate, skinny jeans might never go away. The newest versions are darker and more streamlined, like this pair from Joe's Jeans, which give you Audrey Hepburn vibes, hitting perfectly at the ankle in a classic blue. If you like a bit of whiskering and crease, try Baldwin's pair.