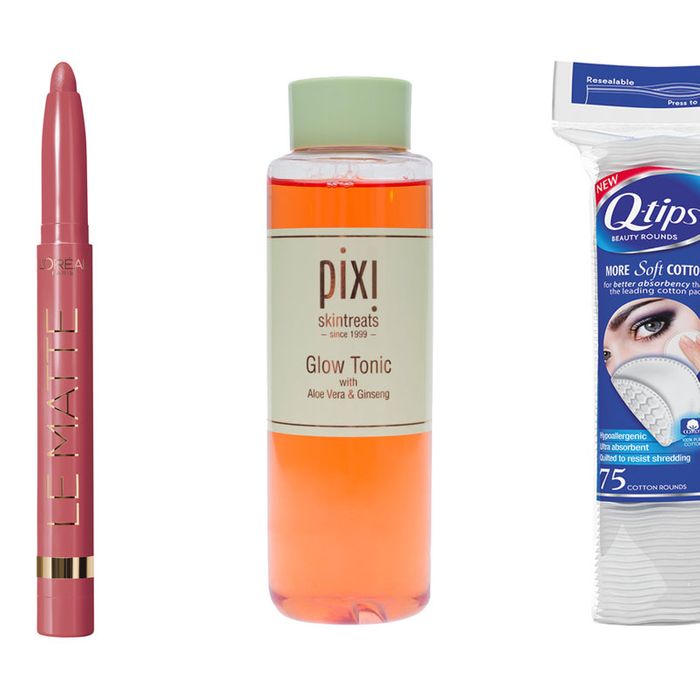 A trifecta of bargain beauty.
Last week, we rounded up our five new favorite Sephora buys, and wasn't that nice? But it likely put a dent in your wallet. To bring back the equilibrium of new beauty favorites to try, this week we're tipping the scale toward the bargain brands. Scroll down for five tried-and-true beauty suggestions that will restore the beauty-to-cost ratio in your life — all for under $25.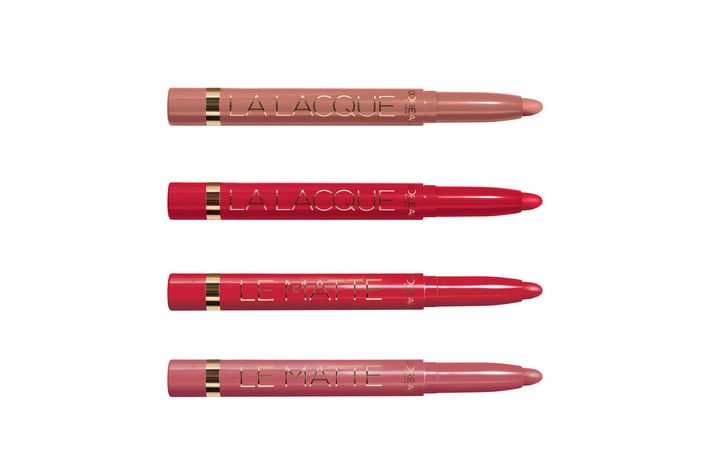 1. L'Oréal La Lacque, $9.99
L'Oréal's La Lacque lipstick is the almost identical cousin to a more expensive lip color from their parent company that shall go unmentioned. So why not buy the cheaper version? The texture is smooth and non-drying, the color payoff is rich, and the shades are so dense that you can blot your lips to create a pretty lip stain afterward. The finish of Le Matte is matte, but not so flat you completely lose lip dimension. The only thing I don't love about this product is the plasticky, lipstick-y scent. But if this doesn't bother you, you'll want all the pretty shades, ranging from nude to glam red.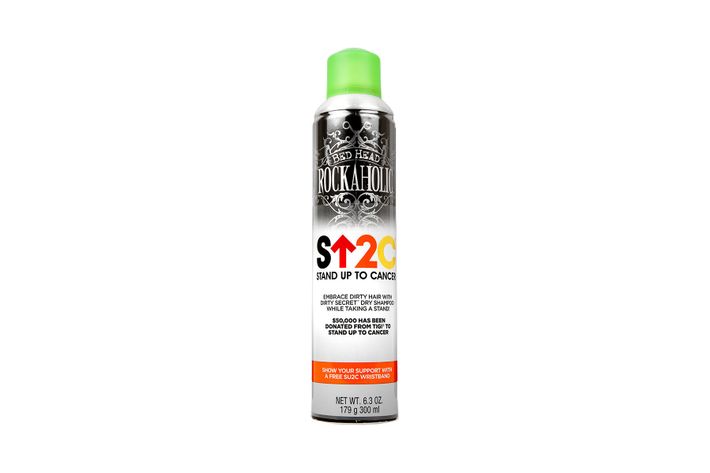 2. Tigi Dirty Secret, $21.99
This product's not-so-dirty secret is that it is the best drugstore dry shampoo that I've tried. The Cut was planning to do a roundup of best drugstore dry shampoos but after trying this one, we thought, Why bother? It goes on the hair in a nice fine mist that is translucent even on dark brunettes and leaves your hair feeling light and airy, rather than gritty. As a bonus, it also smells just like Orange Sunkist.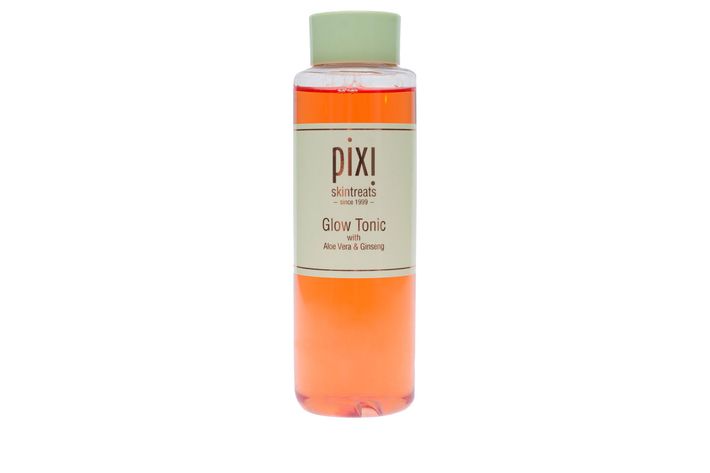 3. Pixi Glow Tonic, $15
At last Pixi's holy grail product is finding space on the shelves in the U.S. Somewhat of a skin-care sensation in England, Glow Tonic is a daily chemical exfoliant that delivers smooth, even-toned skin nearly instantly. Not unlike Biologique Recherche's "Jesus in a Bottle" product, the tonic cranks up the luminosity factor on your skin. Be warned, though: with 5 percent glycolic acid as a key ingredient, you might experience slight tingles or irritation after the first few uses. Thankfully, that'll go away soon.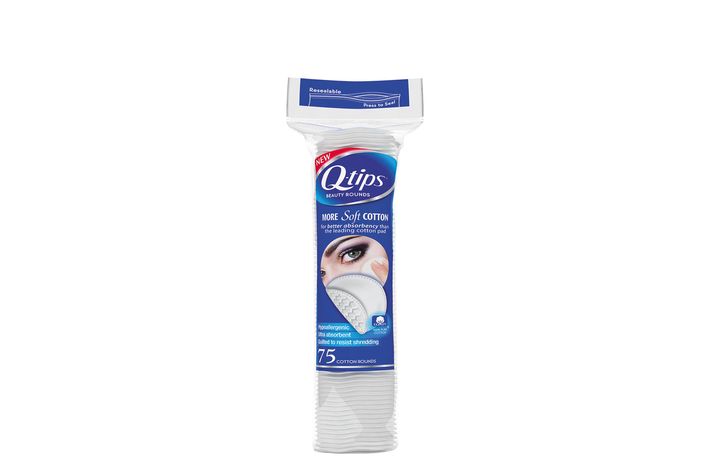 4. Q-tips Beauty Rounds, $4.77
These are just really solid cotton rounds. They don't rip when piled with a dose of toner, essence, or micellar water, and they won't greedily absorb all of the liquid like a cotton ball. I use them for just about everything, from nail-polish remover to taking off my makeup.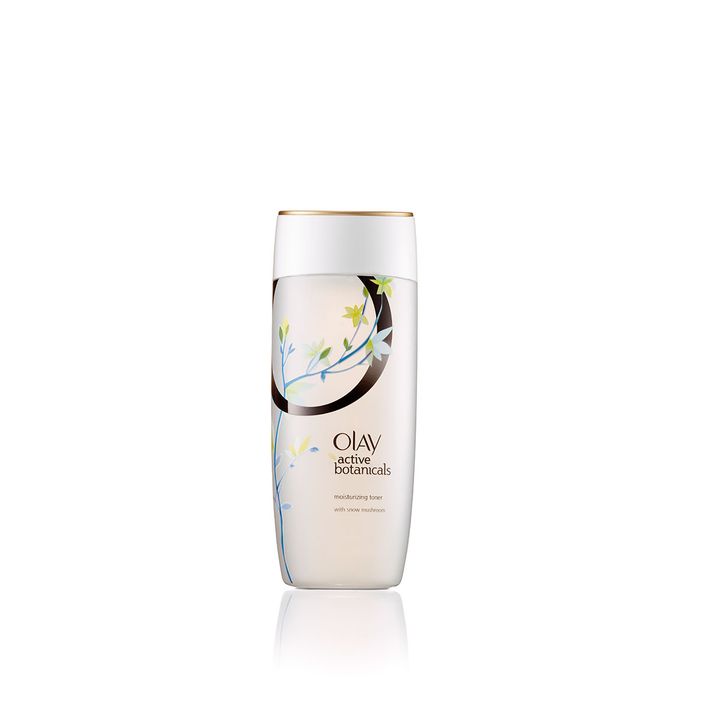 5. Olay Moisturizing Toner, $14.99
Unlike a traditional toner, which strips the skin of oil and moisture, Olay's version is more like an essence, hydrating and replenishing your skin. Here's how you use it: After cleansing but before applying a serum or moisturizer, splash a few drops of the toner in the palm of your hand or a cotton round (see above). Pat or swipe the solution all over your face, and wait about a minute for it to dry before moving to the next step in your skin-care routine. It's quick and easy, like pouring your skin a glass of water. Olay says a special mushroom in the toner helps your skin hold onto more moisture, and while a magic mushroom sounds awfully Super Mario Bros. to me, I don't care — all I know is my skin looks and feels softer after each use.