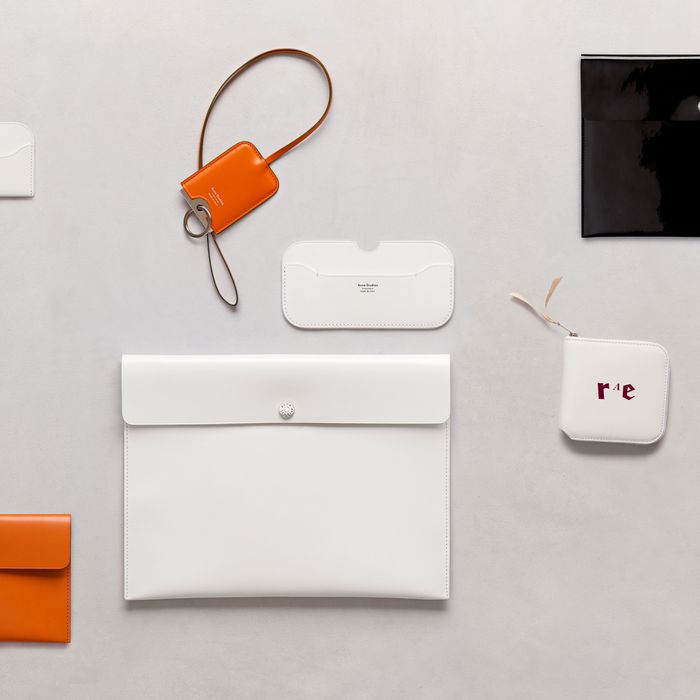 While Acne's dabbled in handbags (including one very street-style-friendly series of clutches), they've never designed any small leather goods until now. Next Thursday they're launching a series of wallets, pouches, and creative key chains that could also double as jewelry. Available in four colors (black, white, burgundy, and orange), they're ultraminimal but feature slightly "off" details — exactly what you'd expect from a brand that puts naked bodies juxtaposed with fruit on a silk shirt.
The wallet has a curved edge with branding on the spine like a library book. Two different-size leather pouches are built for your tech accessories — the smaller fits an iPad mini and the larger is meant for an iPad Air.
On the less-traditional front is their key chain. It's a thong necklace that features a mirror and key holder, like a much chicer version of the dorky key chain you used to wear around your neck in college. Rounding out the line is a bracelet that comes in two lengths, depending on how many times you want to wrap it around your wrist. Want to personalize your new purchase? They're also offering a monogram service that uses a bespoke alphabet created by Jack Pierson.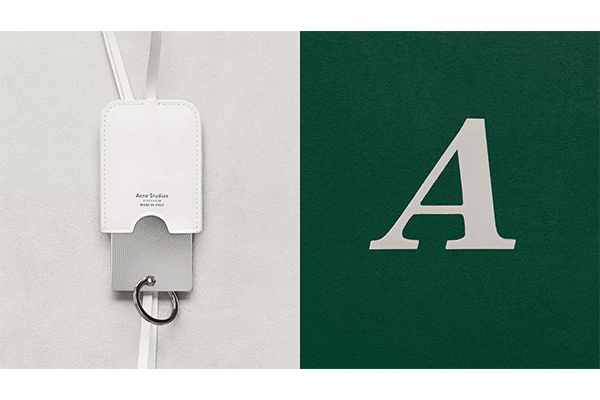 Amatrix bracelet, $150; Cinn keychain $180; Csarite wallet, $360; Elmas small card case, $130; Jorie large card case, $150; Kei wallet, $200; Maarit wallet, $530; Kuzunite pouch, $280; Larimar pouch, $240; Zirconia pouch, $250, all available at Acne on Thursday, September 17th.