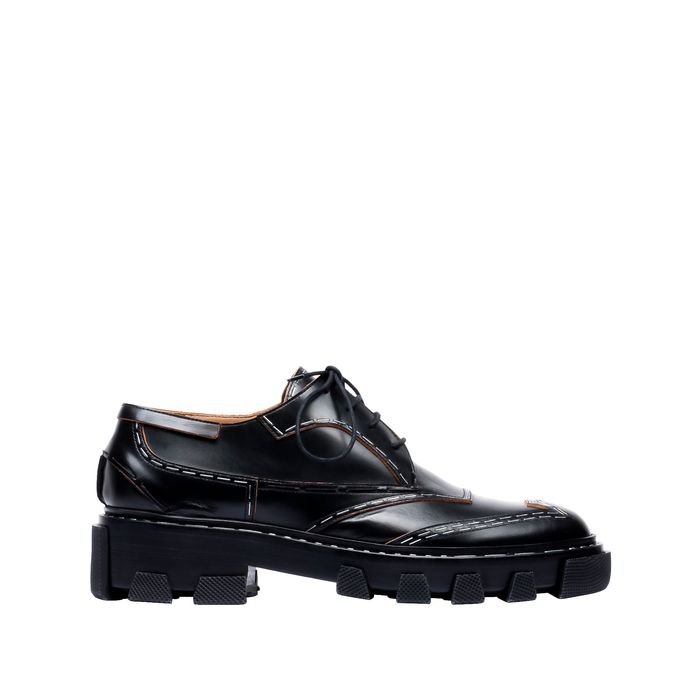 You know those painful tiny-heeled boots that you wobble in for an hour before swapping for flats? Balenciaga's new topstitch shoes are their precise opposite. Chic and sturdy, they're offered in boot and derby styles in black or white calfskin. The thick lug soles and raw edges evoke both the '90s and streetwear, and the stitching makes them almost look like they're held together by staples. Get either style in black or the derbies in white at Balenciaga now; more styles are available for preorder.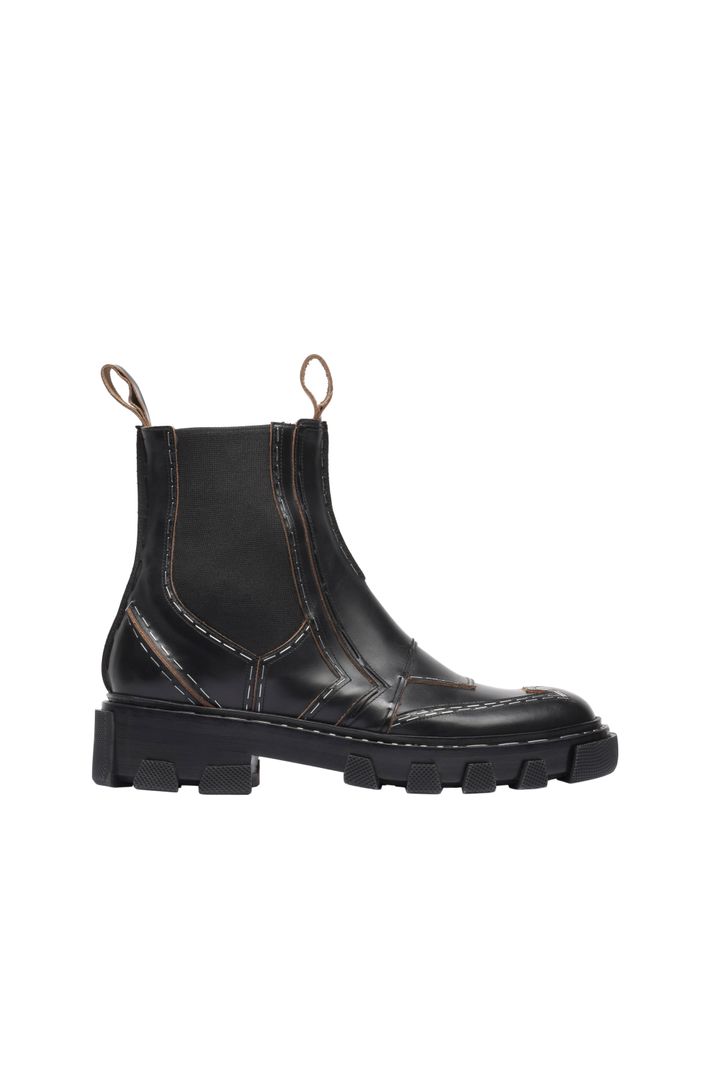 Balenciaga Topstitch Chelsea Boots, $1,485 at Balenciaga.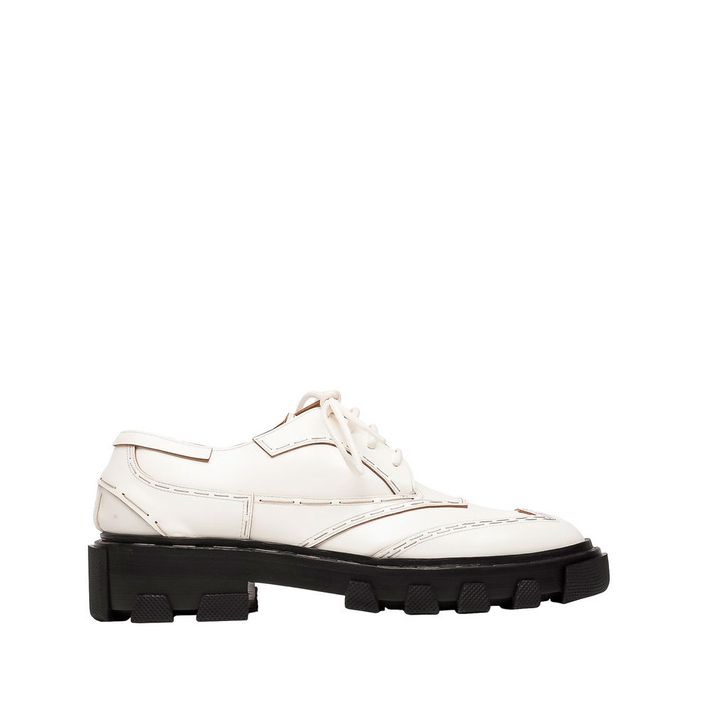 Balenciaga Topstitch Derbies, $1,255 at Balenciaga.