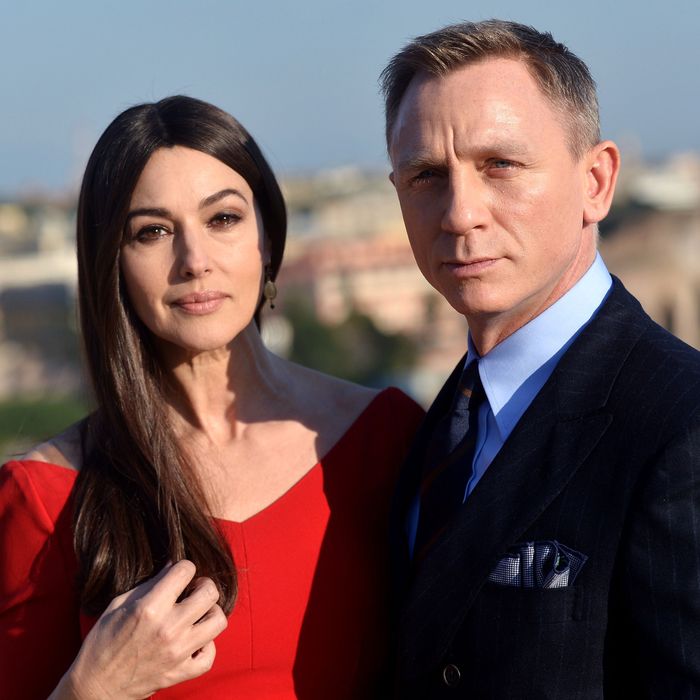 Monica Bellucci and Daniel Craig
Photo: TIZIANA FABI/AFP/Getty Images
Actress and model Monica Bellucci is set to make history this October when she becomes the "oldest Bond girl" ever — even though she is only 51. (The current Bond, Daniel Craig, is only 47, though, which is a nice switch on Hollywood ageism.) The monster babe told The Guardian that she rejects being a "Bond Girl" because she embraces her age:
"I can't say I'm a Bond girl because I'm too mature to be a Bond girl. I say Bond lady; Bond woman."
And, she went on to say, she is happy to be a part of the franchise: "I'm proud to be a Bond lady, because actually, Bond is the most amazing man. You know why? Because he doesn't exist."
This might also mean that Bond ladies don't exist, but we're gonna go with this woman wherever she wants to.