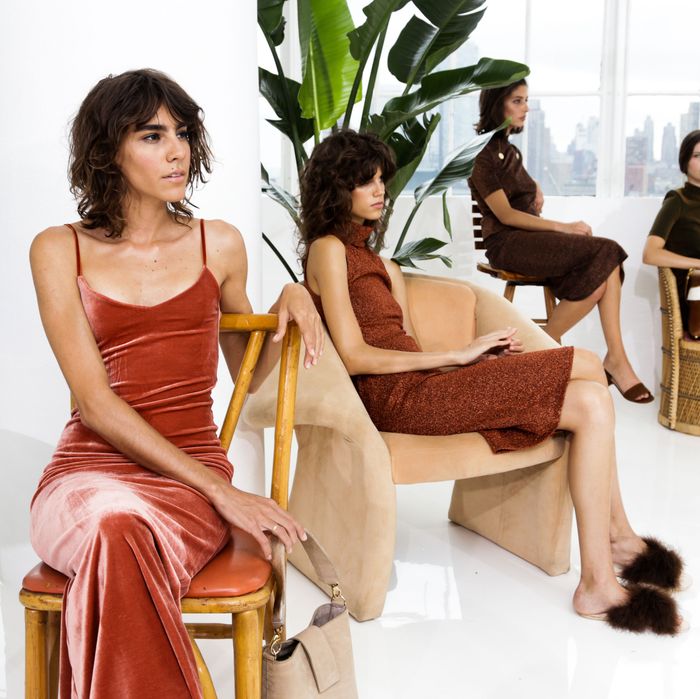 Photo: Paul Porter.com/BFA
Aurora James might just be the next big accessories designer in the industry. James's line, Brother Vellies, has been gathering buzz all summer, and when Kanye West appeared at her presentation yesterday, it seemed to seal her reputation as an "It" girl.
James launched Brother Vellies in 2013 after being inspired by her travels in Africa, particularly Namibia, Kenya, Nigeria, and Morocco. The name comes from veldskoens, also known as vellies —a kind of South African walking boot, and the blueprint for her first collection. Effortlessly cool and passionate about sustainability, she was nominated as the Footwear News Emerging Designer to Watch in June and for the CFDA/Vogue Fashion Fund in July.
Her spring 2016 collection is rich in color and texture, full of fabrics from Mali, leathers sourced from Ethiopia, and hand-carved beads from Kenya. And for the first time, James also designed the clothing, noting that she wanted to create things that she herself would wear. We talked with James about her new collection, the importance of being environmentally respectful, and what she's learned along the way.
What's new in this collection, and why did you call it Great Heights?
This collection is the first time I've introduced handbags and high heels. Heels to me have always been about empowerment; I wanted to make sure that the heels we introduced were raising up and empowering both the women who wear them and the women who make them. The title Great Heights has a lot of post-hippy, minimalist references, and shows my love of nature and the unlimited possibilities in life.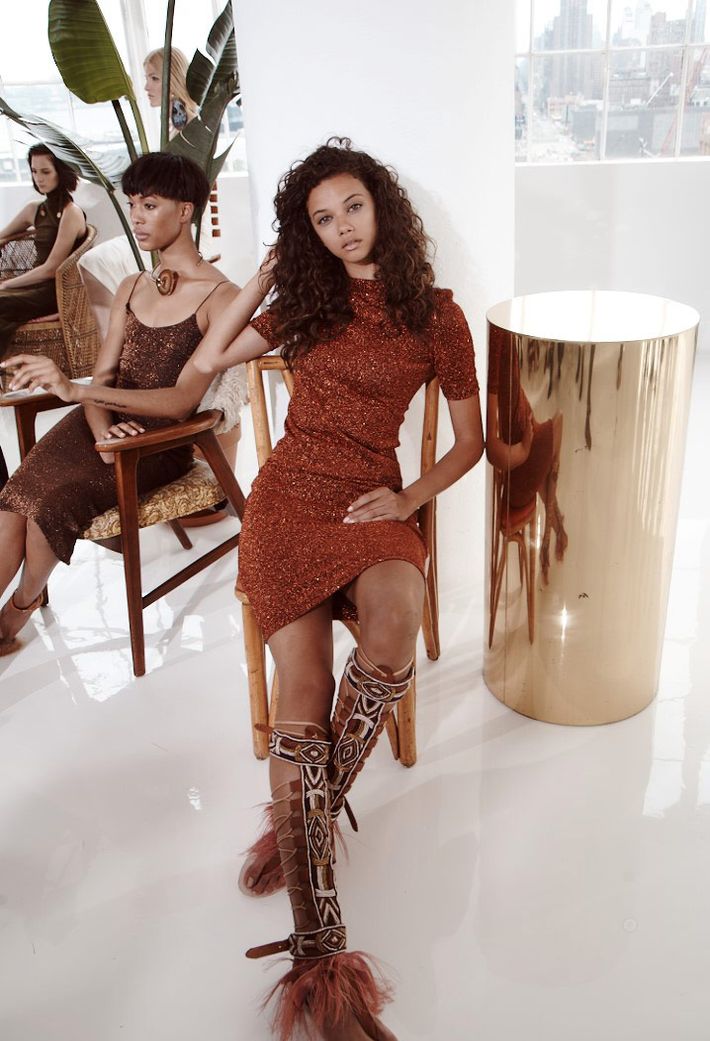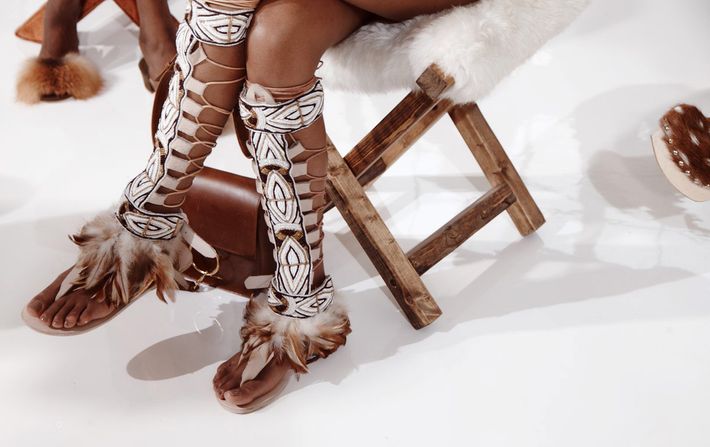 What would you say your style philosophy is?
Being comfortable — I wear these babouche slip-on flats all the time. I've been wearing them so much that when we were doing design challenges for the CFDA/Vogue Fashion Fund, and I needed a snakeskin swatch, I literally started cutting at the snakeskin on my shoes. I think a good shoe is something that goes everywhere with you.
You attended college briefly, and have worked in various jobs in styling and designing. What gave you the confidence to step out on your own and start Brother Vellies?
Yeah, I dropped out! There's been a gap in between a lot of things I've done — I'm 30 now. Over time, I found that I wanted to use fashion as a platform to explore a lot of what's already intuitive to craftspeople in Africa, as opposed to being like, "Here's my dress that I want to make; now make it!" It's more about saying, "You guys are carving, you guys are embroidering, you guys are eating this animal and have this by-product. How can we combine that and make a collection?"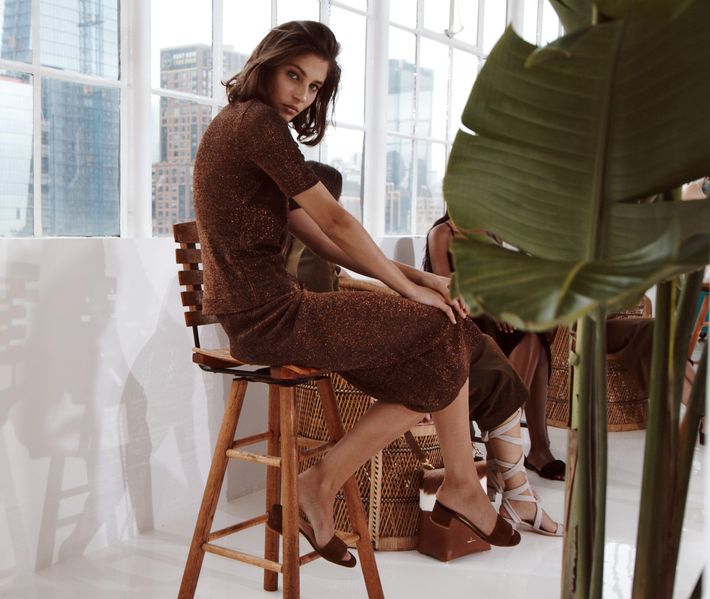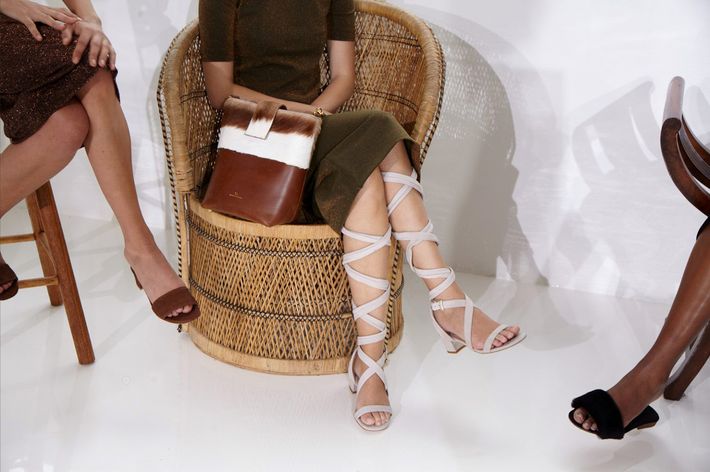 Now that you're offering a variety of styles and expanding to more pieces, how important is it that everything be socially responsible?
Ultimately, you have to take baby steps. For me it's wanting to make good choices for this planet that we are all sharing. If I can work with leather and talk with the tannery about making it chrome-free, then that's a plus for everyone. I love being outside and I see no difference between creating more plastics things with fake plastic fur or using leather from an animal that's been eaten. To me it's a very obvious choice.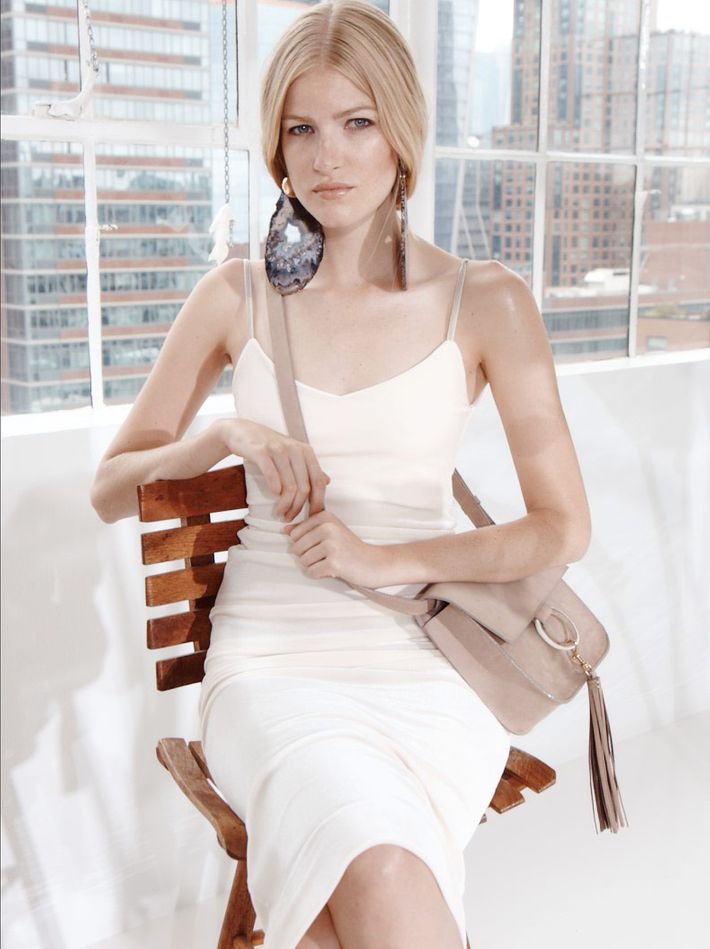 Do you have any favorite accessories designers that you're obsessed with?
I wear a brass collar by Mikuti that's made in Kenya. That, I wear it all the time, since it makes such a statement. I also love fine jewelry, especially Eva Fehren. I'm a big sucker for her pieces!
This is your first nomination for the CFDA/Vogue Fashion Fund. What are you hoping to gain from the experience?
I hope that I can be friends with DVF! She's the coolest person in the world. and such an inspiration to me! As one of only two women in the CFDA/Vogue Fashion Fund, to have somebody on the panel like DVF who's done so much, and such a great job with her company — it's huge to be able to get feedback from someone like that.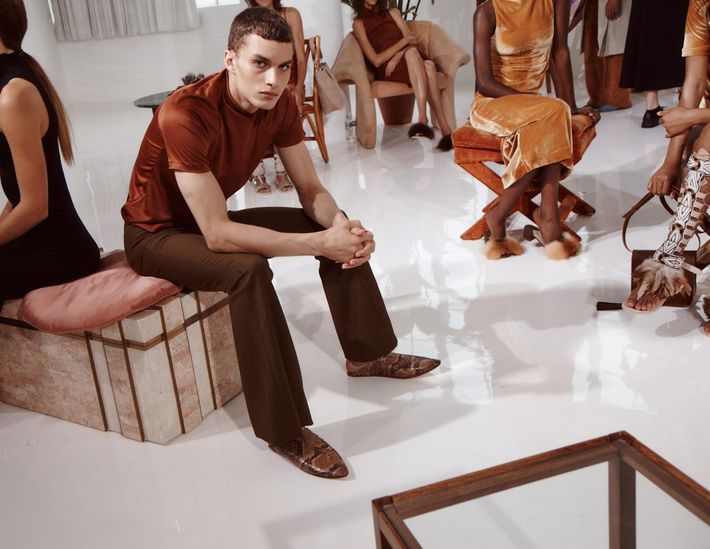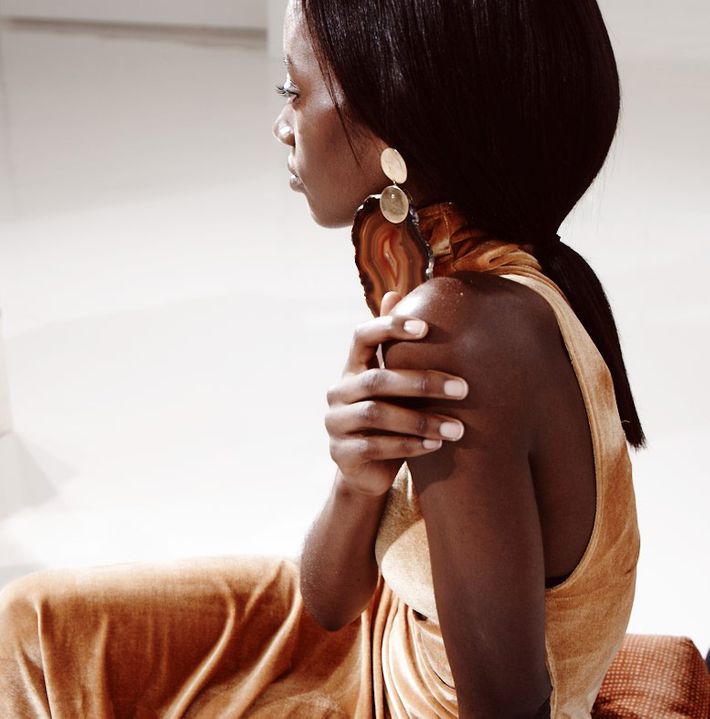 You're constantly making an effort to educate people on the artisans you work with and the workforce conditions in Africa. What's the main thing you would want people to know?
I like to mention that it's really important for people to make long-term commitments to people that they're working with. Coming in and doing a capsule collection for one season — sometimes it does more harm than good. If you have women who traditionally would have been in a stay-at-home situation and maybe they've changed the structure of their family by leaving and taking on work, it's really hard for them to have to go back afterward. We just have to be thoughtful of the communities that we go into, and make sure we do what's best and seek a lot of advice.
You have so much passion about your business and how it's developed. Any life lessons that you've learned along the way?
I've learned that people are intrinsically awesome — people are good. People want to support other things that are good. And that fashion has the power to transform situations. People look at models and don't think much of it, but I've met a lot of models and go to a lot of small places and they say, "Yes, that girl was from here, and now she's doing big things and is able to send money back to us." Fashion does have the ability to be really transformative. 

This interview has been edited and condensed.