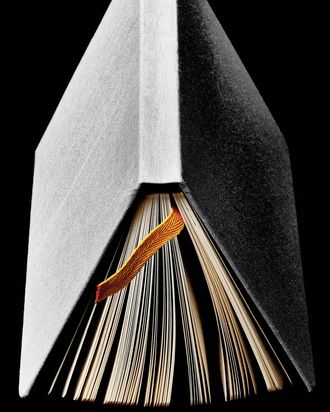 Baron Fig's Confidant notebook.
Photo: Bobby Doherty/New York Magazine
The goal: Find an all-purpose notebook for journaling, reporting, or back-to-school. Calligraphers and stationery buyers directed us to the newly popular dot-grid pages (less constricting than graph lines, just as clean-looking as ruled lines) and medium-weight paper that's toothy enough to grip wooden pencils and thick enough to keep the ink from bleeding through.
The verdict: The clothbound Confidant ($16 at baronfig.com) is engineered and patented to lie completely flat, no matter which of its 192 weighty pages — each an ideal density of 100 grams per square meter — it's opened to. Developed by Queens-based start-up Baron Fig, it has a grayish dot grid that blends into the background for free-form sketching and 12 perforated pages to rip out. And it's about the dimensions of an iPad mini, fitting more words per line than most midsize journals and making it equally useful for Intro to Lit Theory.
*This article appears in the September 7, 2015 issue of New York Magazine.