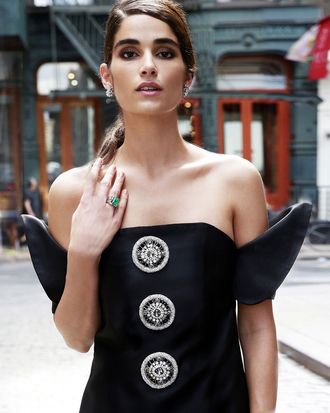 Emerging fashion brand Mestiza offers sophisticated cocktail dresses that make a statement without making you look like you've stepped out of a Sherri Hill catalogue. The most recent collection draws on founders' Alessandra Perez-Rubio and Louisa Rechter's Filipino roots, rejuvenating traditional shapes with updated finishes.
The pieces launched at Brand Assembly last month, but they're available online now, and if you buy something, you can feel virtuous about your purchase: In partnership with the Habi Foundation, a percentage of the brand's sales are allocated to employing women in the Philippines. Scroll down to see our favorites.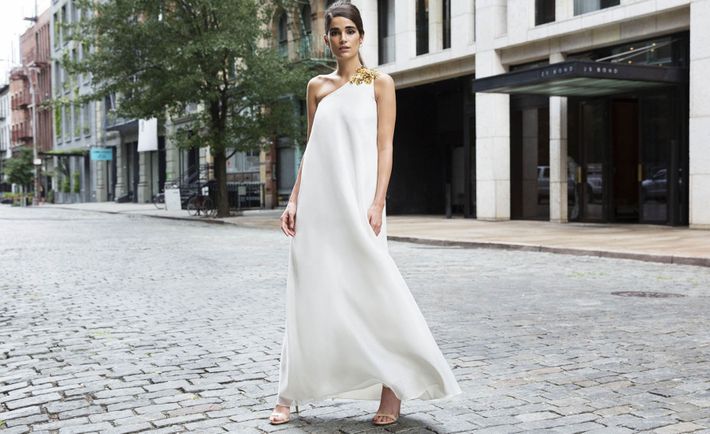 This easy crisp white gown ($495) features handwoven silk cocoon from the Philippines and was inspired by an old photograph of Alessandra's mother in the '60s.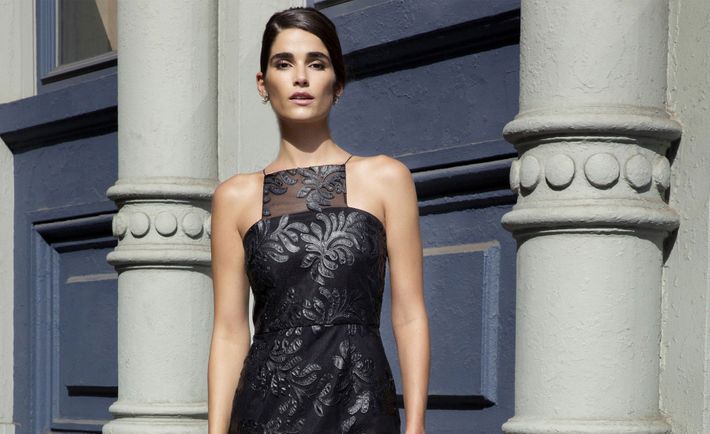 Named the Flame Tree Gown ($495), this dress  is a modern take on the Chinese cheongsam and uses a limited-edition fabric adorned with banana-leaf cutouts.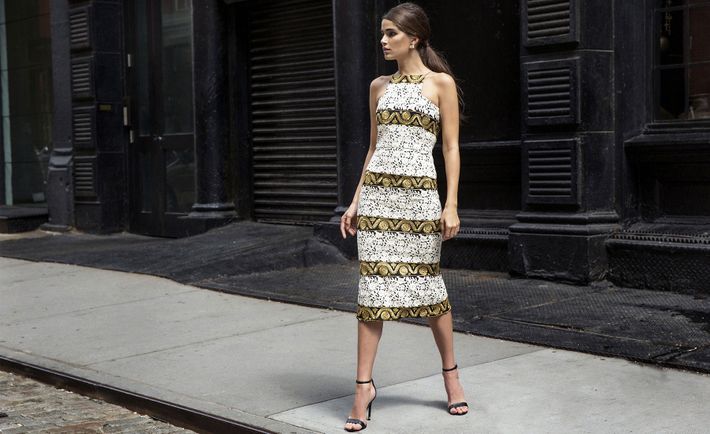 The Flame Tree Midi ($595) draws on the intricacies of the Filipino Barong, a traditional men's shirt known for its intricate embroidery. With something this ornate, scale down on the jewelry.