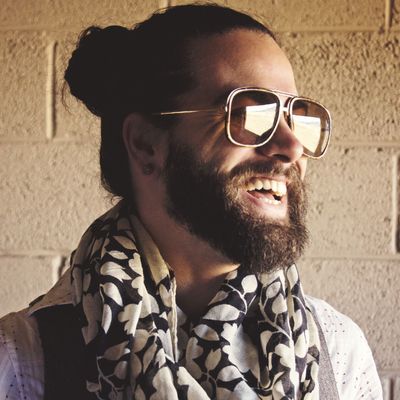 Photo: DanielBendjy/Getty Images
The popular male topknot, or "man-bun," seemed like it was on the way out, killed off by general ubiquity and the looming threat of baldness, not to mention the arrival of new iterations like man-French-braids. But administrators at Brigham Young–Idaho just made the man-bun the official hairstyle of rebels — the hair equivalent of James Dean.
The Honor Office at BYU will now take disciplinary action against those dangerous iconoclasts who want to pull their long locks into a messy bun. The campus honor code stipulates that hairstyles should be "clean and neat, avoiding extreme styles or colors and trimmed above the collar leaving the ear uncovered." And man-buns qualify as "extreme," reports Boise Weekly.
But by forgetting the first law of teen rebellion (if you ban it, it is cool), BYU has saved the man-bun from certain extinction. Because what sounds better: I'm thinking about growing a man-bun, or My topknot is a tool in the fight against the Man?