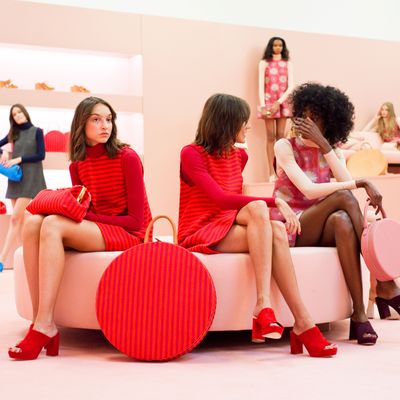 Photo: Courtesy of Mansur Gavriel
Since they debuted Mansur Gavriel in spring 2012, designers Rachel Mansur and Floriana Gavriel have developed a massive following for their brilliantly simple bags made from high-quality Italian leather using age-old techniques. Yesterday, at their spring 2016 presentation, they took the brand a step further by launching footwear.
The much-anticipated shoe collection has the same feel as the bags — variations on minimalist design in warm colors. The designers also showed new bag shapes in tones of blush, cream, and black, with variations from the classic vegetable-tanned leather collection as well. Coming next, date TBA: clothing, which should be just as chic as everything else the duo creates.
We talked with Mansur and Gavriel about their favorite bags, how they plan to expand, and what they've learned along the way.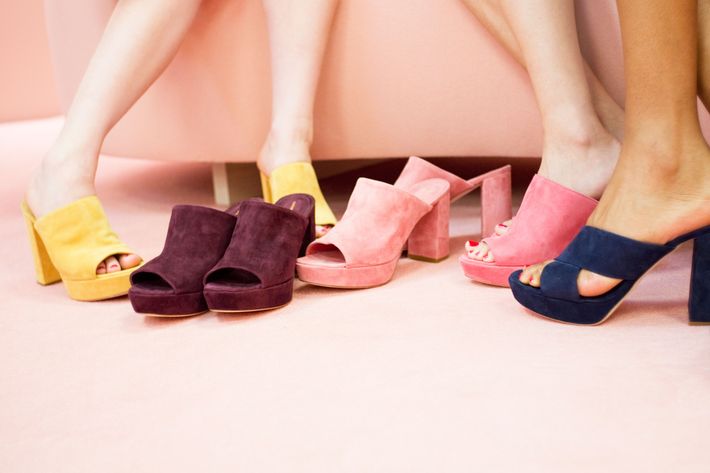 This is your first time showing during NYFW. What were you thinking in terms of inspiration as you expand?
Rachel Mansur: We've launched shoes for the first time. We have four silhouettes, five heel heights, 13 suede colors, and three leather colors. We also have four new clutches: the Volume Clutch, Circle Bag, Moon Clutch, and Flat Clutch. I think that we're always building upon our core product and vision, and this was just a natural evolution for us — new shapes that interested us, still very minimal and done in a very sculptural way. We thought it would be beautiful to add a circle, and we've never done clutches before.
Now that the line has so many bags, what's your personal favorite?
R.M.: That's so hard! I change my mind all the time — I think some days I really want a large tote that I can use all the time. But I love the Brandy Bucket, too. 
Floriana Gavriel: We love the Volume Clutch today! And the Circle Bag, it's great.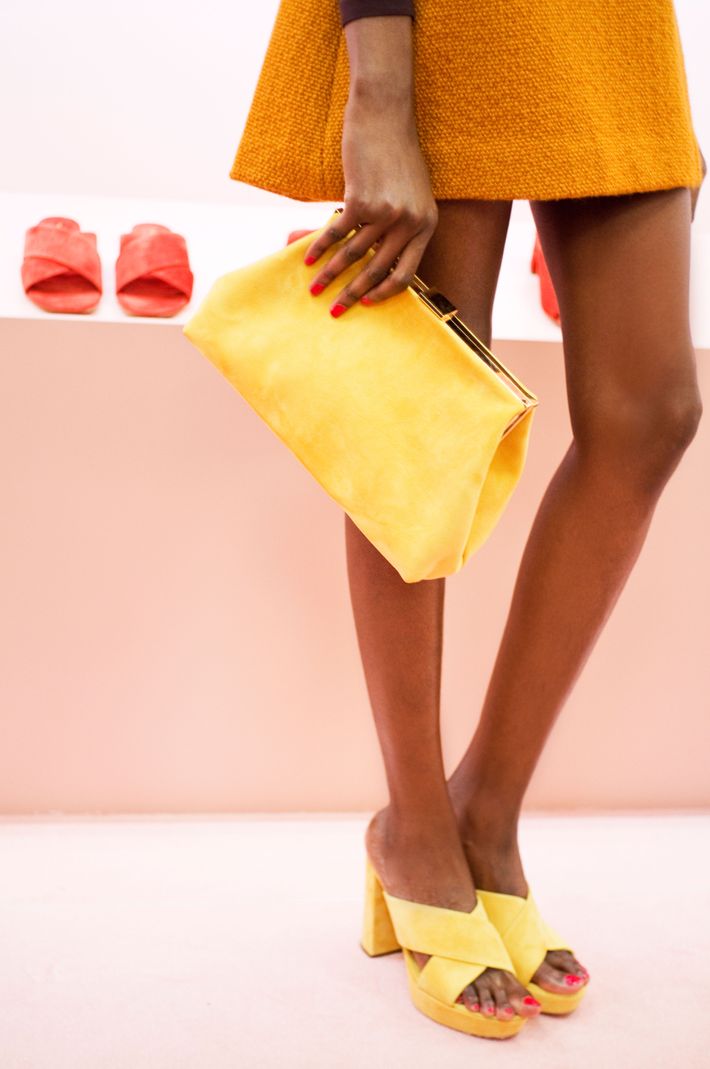 There have been rumors for a while that you plan to expand into clothing. Is that still happening?
F.G.: One step at time. It'll happen in the future.
You're still a relatively new brand, but you've achieved massive success so far. What have you learned in the past couple years?
R.M.: Be focused and be patient. Think everything through and take your time. I think it's important to consider your brand and make sure that the message is really tight and clear.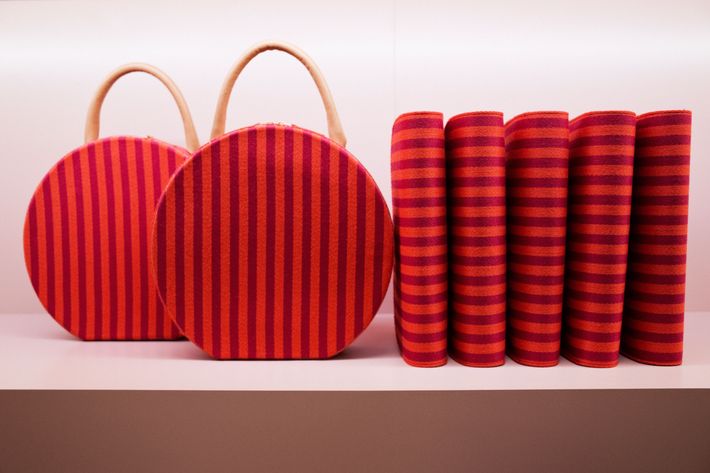 What are your objectives when you sit down and design for the collection?
R.M.: Beautiful material, quality construction, and strong colors. 
F.G.: We're really drawn to iconic shapes and timeless pieces.
What do you pick out first in the morning: your accessories or your clothing?
F.G.: We work a lot, so it's usually whatever works the fastest!
Why do you think mid-range brands like Mansur Gavriel are always the best-selling accessory lines?
R.M.: I mean, personally, we feel that the fact they are made in Italy, and the quality is so high, that it makes them feel special.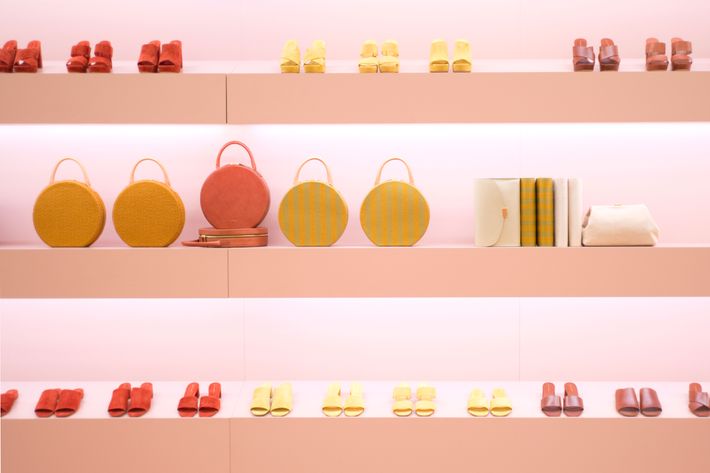 How do you plan on keeping up the momentum for your fans?
R.M.: We don't calculate it that way — we just want to continue to express the brand. 
F.G.: We have so much that we haven't expressed yet so we're looking forward to the opportunity to do that. 

This interview has been edited and condensed.