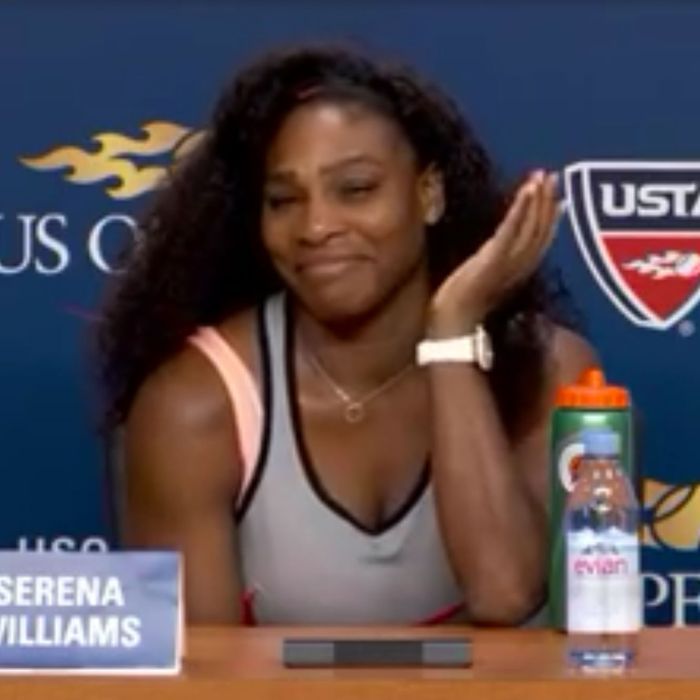 Serena Williams is one of the greatest athletes of our generation. She has spent the last few weeks executing a series of insanely athletic splits in order to make her way to the U.S. Open semi-finals. If you got the chance to attend a press conference and ask her anything, would you really make your question: Hey girl, why aren't ya smiling?
One reporter did exactly that, apparently deciding he'd rather quote catcallers than pose a legitimate question. When he asked why she wasn't all smiley, Williams responded, "To be perfectly honest I just don't want to be here right now." Then, she said what we're all thinking, now and also always: "I just want to be in bed right now."
Clearly, Serena hasn't seen Drake's most recent Instagrams yet. They'll perk ya right up.