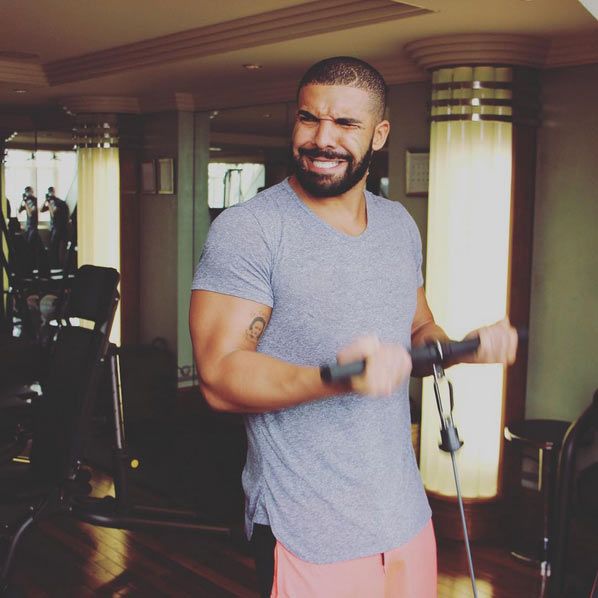 Drake.
Photo: champagnepapi/Instagram
Serena Williams is playing the Open semi-finals tonight, on her way to potentially becoming the sixth player in the history of tennis to achieve a calendar-year sweep of Grand Slam tournaments. While the superstar athlete claims to be "just about winning" and has been mum about where her heart lies when it's not on the tennis courts, we think this little thirst-trap gram from Drake (whom she is totally not dating) might get her blood pumping even harder.
Nice to know there is some muscle waiting for her at home after the win.