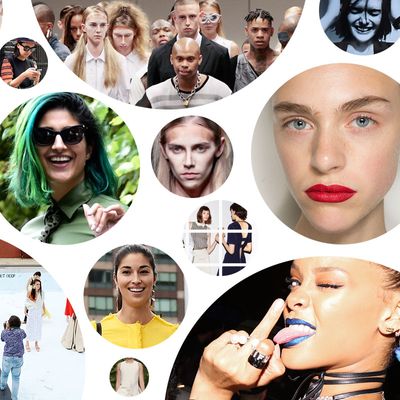 Photo: Getty Images, BFAnyc, Imaxtree, Youngjun Koo
It's hard to believe that only a week ago, we were drinking beer on beaches, in deep denial that summer was about to end. Back then, before Givenchy's favela, before Alexander Wang's pole dancers, all we knew about what designers had in store for spring 2016 was a series of vague inspirational images and a few words. We were as innocent and wholesome as Lucky Blue, the Mormon wonder boy who is so perfect that rain cannot frizz his platinum locks.
And just look at us now, living in a brave new world in which everybody seems to have the latest Apple Watches, fashion vapes, and dresses that react to your mood. Our panel of experts are busy weighing in on their favorite things each day. There are hot guys at runway shows and hot dogs at parties. There's even a new "It" brand to pair with your Mansur Gavriel bags (trust us, we're good at calling these things).
Read on for everything of note that's happened since Fashion Week began.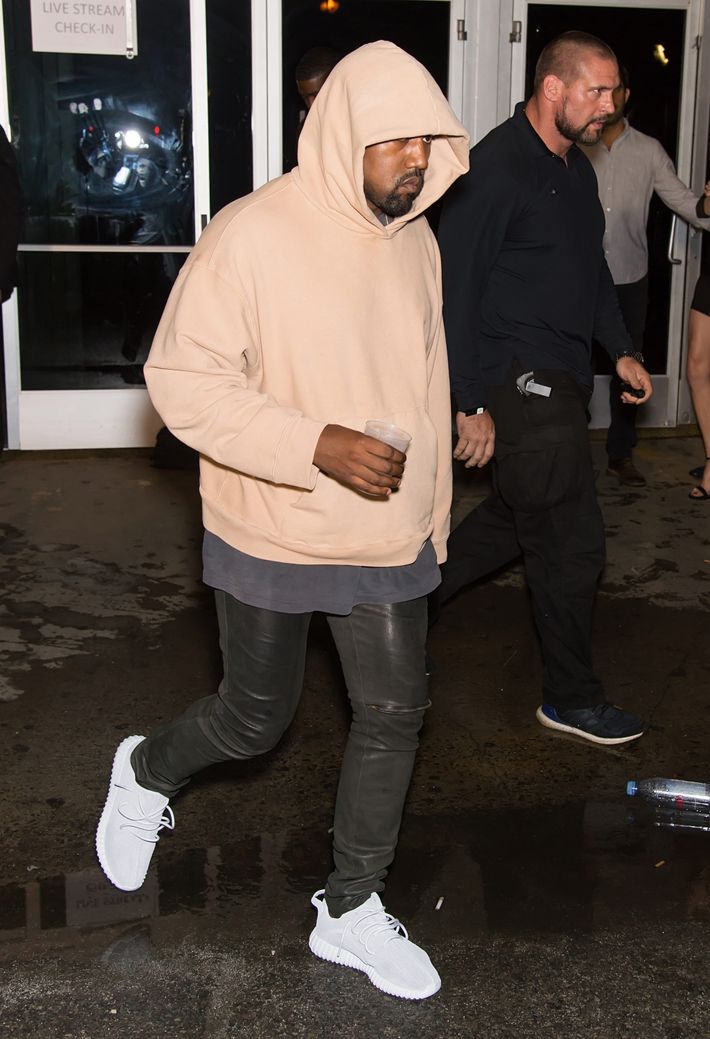 Kanye, fashion's most ubiquitous celebrity, made the rounds this week. (Overheard at Brother Vellies upon his entrance: "Oh my God, President West is here!") After a glamorous entrance with Kim at Givenchy, he skulked into Alexander Wang's Saturday night show alone, wearing a hoodie he refused to remove. Givenchy may have been the most star-studded show so far (actually, Givenchy may have been the most everything show so far), but the Wang front row also included Gaga, Kylie Jenner, Tyga, Miguel, and Nicki Minaj.
On the less predictable end of the celebrity spectrum, we spotted Alicia Silverstone at Christian Siriano and Alyssa Milano's baby at Marissa Webb. One of them gave us a gracious interview; the other one refused to talk about Clueless. You'll have to guess which was which.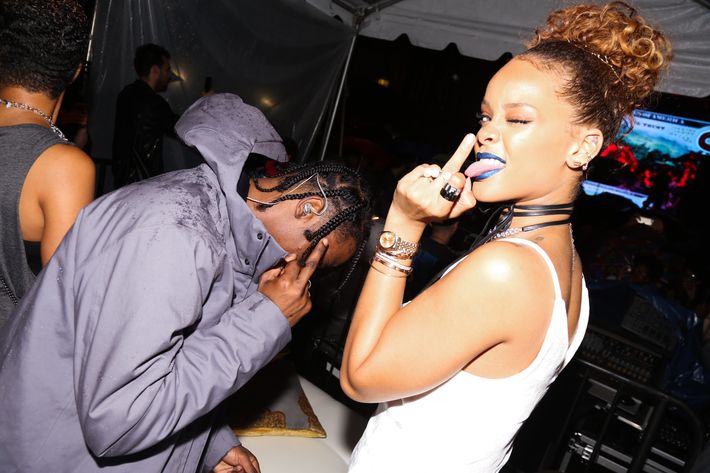 Speaking of parties, there have already been at least a dozen, and it's only Monday. Rihanna's party had rain and Lindsey Wixson smoking pot with the Brothers Brant. Marc Jacobs's party for the coffee-table book Gloss had a wildly demanding dress code, and most people stuck to the mandate against matte surfaces. Notably, Alexander Wang's tenth anniversary was sponsored by Hooters, whose brand placement included cocktail napkins under mini-burgers and, yes, pole dancers.
Givenchy's party might have had many VIP levels, but they opened their show to the public. Chanel also invited civilians to their Boyfriend Watch pop-up in the Meatpacking District, an interactive experience telling the story of a love affair between a woman and her watch. Like many a torrid New York romance, the pop-up only lasted through Sunday night.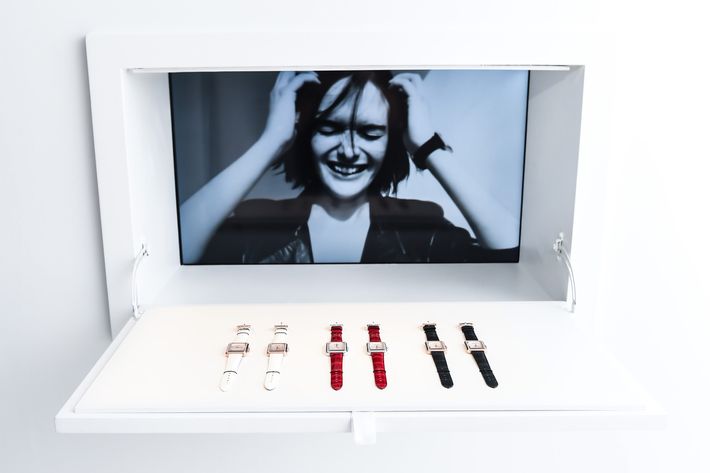 Cathy Horyn has noticed the lace everywhere, especially at Givenchy, where Riccardo Tisci's stunning couture collection raised the bar for all the shows to come. She was less impressed by some of the younger American designers to show this week, though she liked the debut of Monse, designed by a pair of Oscar de la Renta veterans.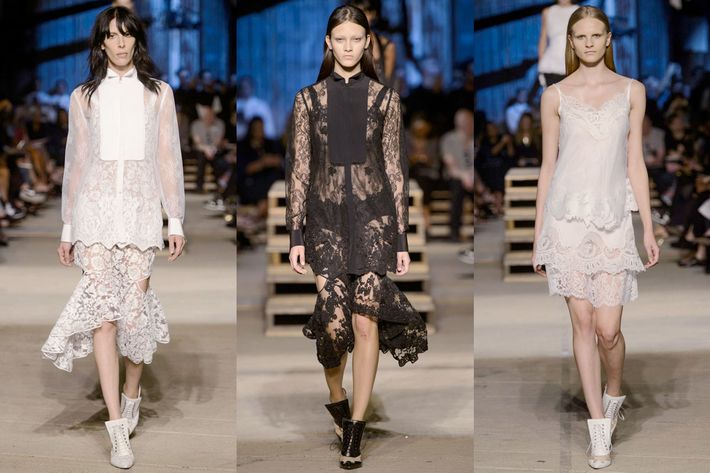 Many shows included elements of performance. Opening Ceremony featured members of the New York City Ballet, who shocked the audience by falling (on purpose) only to get up and break into ecstatic moves. Rachel Comey's models were modern dancers who wove through the tables at her dinner in powerful, confrontational patterns. Prabal began his show with a cadre of monks chanting against an arresting, marigold-orange wall of light. And Givenchy once again dominated by recruiting the dark princess of performance art, Marina Abramovic, to direct several performers, including a live rendition of "Ave Maria" and a woman standing under an enormous faucet.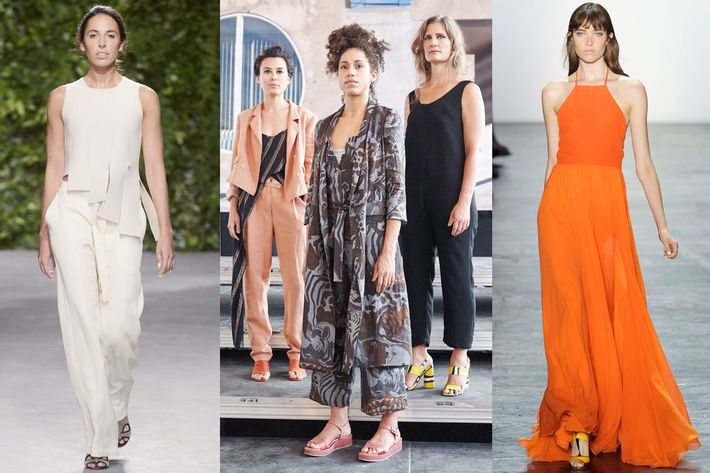 Designers also got creative with their sets, presumably for Instagrammability. Tanya Taylor collaborated with yarn bomber Hot Tea on a rainbow ceiling installation at her presentation — bright, cheerful, and perfect for the 'gram. Jennifer Fisher's first NYFW presentation involved a high-concept mechanical installation, with pieces moving up and down on minimalist platforms. And Rosie Assoulin presented her collection in an empty public pool decorated with Keith Haring paintings, where the movie Kids was filmed 20 years ago. It was also the pool one member of our staff once saw two teenagers having sex in, FWIW.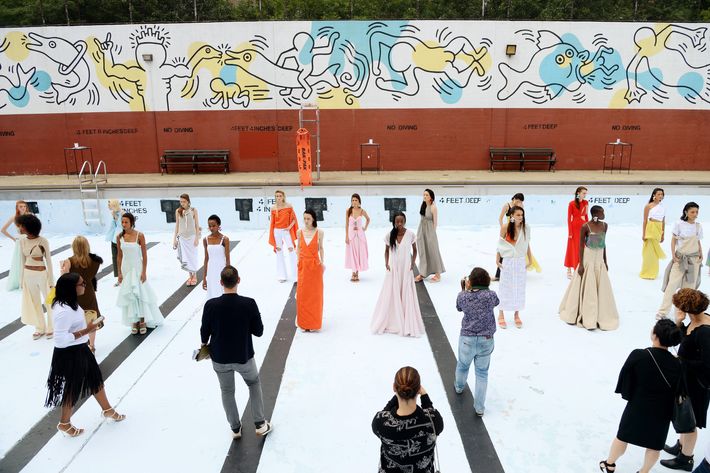 And at least one designer decided to go full Instagram, foregoing a show altogether.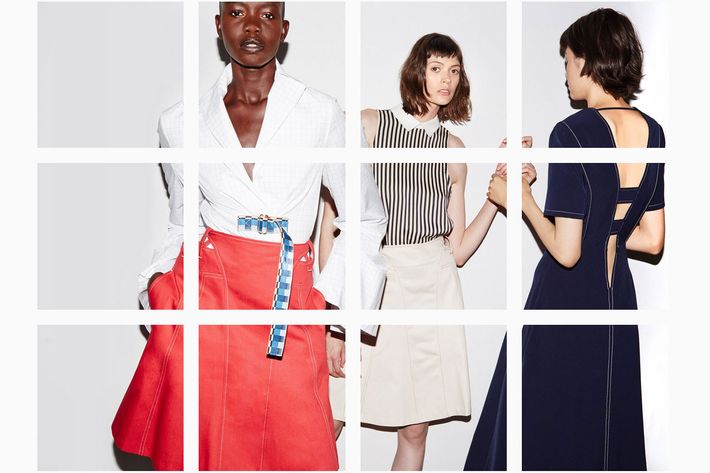 The beauty has been all over the map, from eyebrows in peril at Wang to bold red lips at Jason Wu to a graduate-level thesis on youth and artificiality at Hood by Air. HBA designer Shayne Oliver asked his makeup artists to give all the models nonblended contouring, so if you've been watching a lot of YouTube beauty videos but giving up halfway through, you'll be right on trend.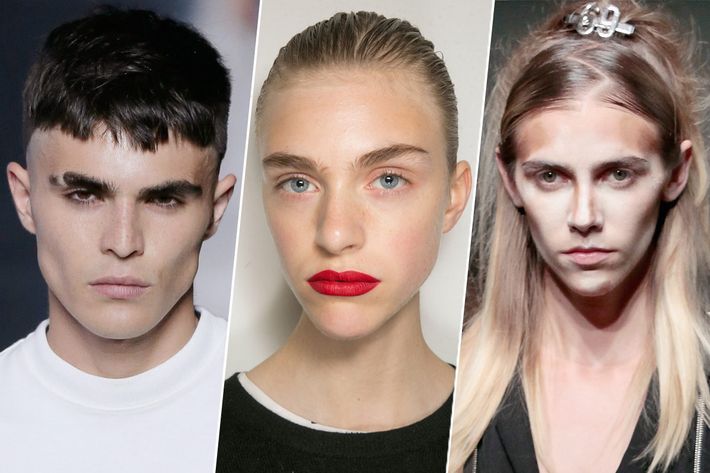 The models have also been slightly more diverse. Though some shows could have done a better job on casting, others made a real effort. Chromat had many different body types, and at Hood by Air, the models refused to conform to anything even resembling a gender binary.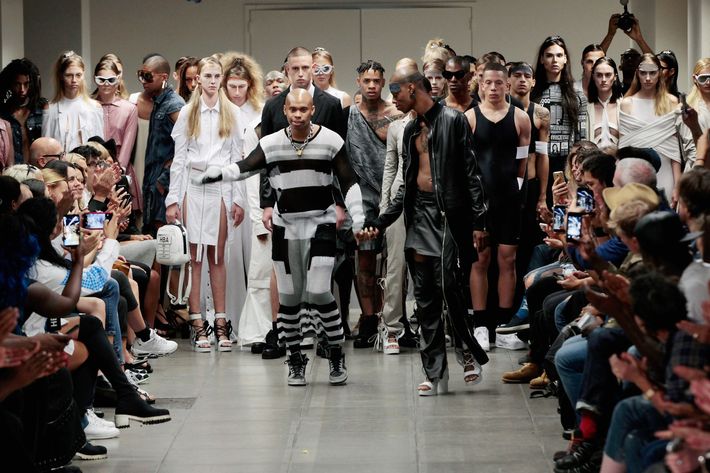 And, of course, the street-style arms race grows ever more heated, and in addition to clicking through all the best looks, now you can even vote for your favorite in our Golden Peacock poll (here's where to vote for day one, two, and three). Whoever has the most votes at the end of the week gets crowned New York's style champion. Rachael Wang seems to be recruiting followers the old-fashioned way, and by old-fashioned we mean biblical — she keeps showing up in fabulous flowing robes in a style we've dubbed #cultcore. Also a look you'll be seeing a lot of next spring.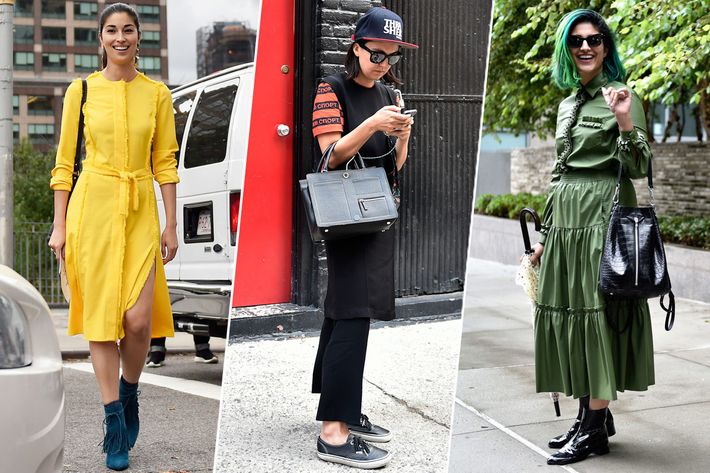 We still have four more long days to go, with some of the biggest names looming on the horizon, so stay with us, it's going to be a wild ride as always.