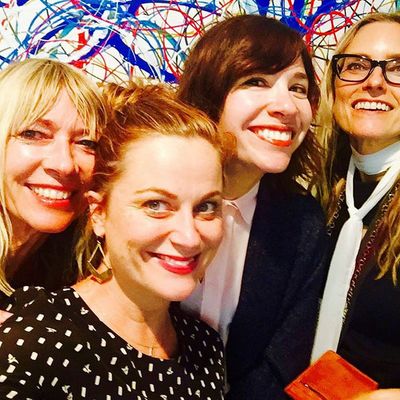 Kim Gordon, Amy Poehler, Carrie Brownstein, and Aimee Mann.
Photo: Carrie Brownstein/Instagram
Between Taylor Swift's burgeoning friend-empire and the hashtag #squadgoals, you might as well call this the summer of the squad. The term is starting to get a little tired, and yesterday, Carrie Brownstein offered a replacement. In an Instagram of herself with Amy Poehler, Kim Gordon, and Aimee Mann, she wrote: "With some friends who I love. We're all over 40. Don't call us a squad. We're a fucking coven." There's really only one appropriate response, corny as it might sound: #covengoals.