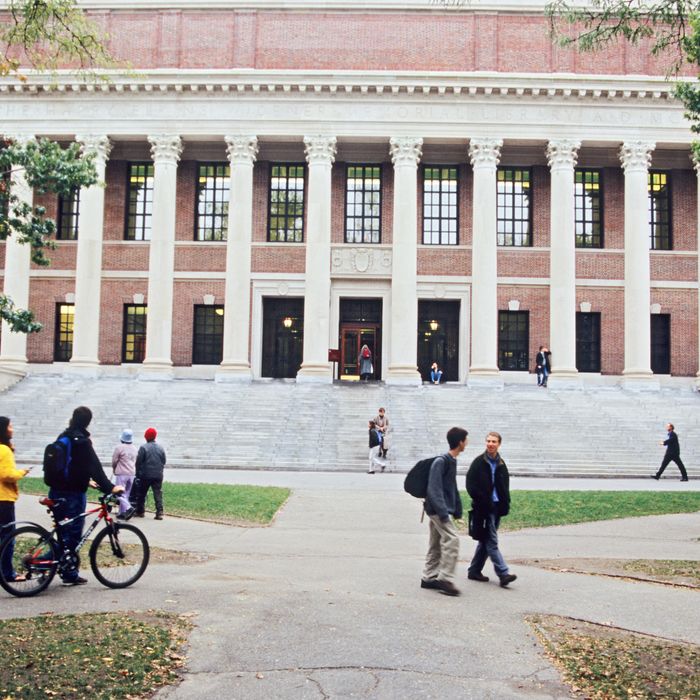 Photo: Franz Marc Frei/Getty Images
For 163 years, the hardworking women of Harvard were exposed to all of the professional opportunities attending the best school in the country can offer, but were shut out of one crucial component of Ivy League social life: being an official member of a boring club for rich dudes. Now, no longer. Feminism!
Beginning last week, Harvard's Spee Club sent invitations to women for the first time in its 163-year history. No longer can their rage at being kept from joining an elite Ivy League society foment into the code for a wildly successful social network. Congratulations to the women of Harvard, who can now officially aspire to having the social life of a Winklevoss twin.