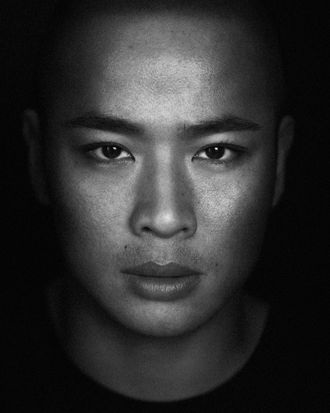 Photo: Courtesy of Hung Vanngo
Celebrity makeup artist Hung Vanngo's work speaks for itself. Although he's worked on some of the most famous faces in the past decade, including Taraji P. Henson for her Allure cover, Gisele Bündchen, Cindy Crawford in Vogue's September issue, and practically every single Victoria's Secret Angel, the makeup artist isn't a household name yet — and he prefers to stay that way, doing relatively few interviews. Vanngo is known for blending makeup so finely that you can't even see an eyeliner line, creating a lived-in radiance that has people like celebrity hairstylist Mark Townsend nicknaming him Hung "Van Glow." Here, the Cut talked to Vanngo in a rare interview to learn more about his career, what Helena Christensen taught him about eyeliner, and his favorite products, which you can find in the slideshow.
How did you start your career?
I came from Vietnam and was a refugee in Thailand. I came to Calgary in high school and originally wanted to be a hairstylist. Two days after graduating, I went to hairdressing school. But I didn't really graduate. I have a bit of a stubborn, strong mind. They asked me to enter this Fantasy Hair contest in school about four months in and they showed me a picture of the hair they wanted me to do. And I said, "Shouldn't it be my fantasy of what I wanted to do?" My teacher said, "No." So I got frustrated and dropped out of the course.
I got a job at the hairdressing salon, but in my heart, I really wanted to do makeup. I started to contact local modeling agencies and offer my services for testing models. In Calgary, I would do both hair and makeup. Then the owner of Kelly Streit, a modeling agency, suggested I get out of the city to expand my portfolio. I went to New York with the agency owner and knew that this is where I wanted to be. But I had nothing in my hand but local tests, no visa or working sponsor. He saw the talent in me and said, "Let's move to another step." So I moved to Toronto, which is like the New York of Canada. I was freelancing full-time, did a lot of magazines, and got a really good book, and eventually got a working visa for the U.S. I moved here in 2006. But I started over two times, really. Every time you move to a new city, you start over.
You're known for your airbrushedlike effect with skin. How do you make skin look so good?
I don't use a brush or a usual face sponge, but a body sponge for the face. I came across it about seven years ago by accident when I didn't have my brush. I love how it blends into the skin but people tell me when they try using it, they hate it [laughs].  You have to work with your hands, modeling the gigantic sponge into the shape of the face. Sometimes for camera, I will use a foundation brush. But personally, I love the body sponge.
First, you have to prep the skin really well, working moisturizer vigorously into the ears, neck, and face. Don't forget the neck and ears! When I have a new assistant, sometimes they'll forget to do the neck and ears but it's important to blend everything. Blending is how it looks airbrushed. And if you ask my assistants, I massage moisturizer in really well. It's not rough but I will really massage it in so it really sinks into the skin. I always start with a little foundation and build it up — leaving very, very tiny imperfections. When it shows the texture of the skin, it looks real. 
What was your first big job?
My first big booking in the U.S. for editorial was with a magazine called Shop Etc. The editor, Amy Keller, booked me there first, and then we did more together at Allure. Then for the first year or two years, I had celebrities here and there, and some local celebrities. The first one was Camilla Belle. She is still a loyal client today.
My first big shoot, which I guess you could say was one of my big breaks, was with Helena Christensen for Numero Tokyo. I met her and celebrity hairstylist Harry Josh at the same time.
I noticed with your smoky eyes, you tend to go for rich chocolate browns and not black eyeliner. Why?
Actually, Helena [Christensen] is the one that taught me that! The woman is known for her sexy eyes. She said, "Don't use a black eye pencil, use a brown." And she was right! I use a warm brown color a lot because it opens up the eyes. I have a hundred different versions of smoky eyes and 20 to 30 brown pencils. None of them look the same. But sometimes I do use black.
People often describe your makeup look as very sexy, and Victoria's Secret must agree. You worked on their last big holiday shoot with Michael Bay. What do you think makes your makeup sexy?
Some people call me the "master of sexiness," but I don't know where that is coming from? I never thought about that. I like women to feel beautiful in my makeup. I never want to make anyone look weird or crazy or too edgy. If you are an 8, I want to make you a 10. Even as a gay man, that's what I want — to make you look more beautiful. I don't want to use the term sexy — but more gorgeous.
I always believe in beautiful skin, and putting the bare minimum on the skin. I can do any kind of creative and dramatic makeup but so that they still know it's you. I don't want someone to look at you and wonder, Who is that girl? I know some makeup artists want to cover everything and rebuild but that's never my goal. For example, last year, when I did that story with Lindsey Wixson for FAT Magazine. When you look at it, you know it's still Lindsey.
You can always cover the skin without it looking really cakey. You can make the eyebrow a little thicker without looking it crazy. You can contour the nose slightly to make it a little nicely shaped. It's contouring, not corrective.
What are your three favorite makeup tips?
1. I usually am not a fan of too much powder. I usually use blotting papers to take the shine away instead of powdering the face. For example, for my client Kate Bosworth, I almost never use any powder. We both have similar taste in makeup. I always use cream shadows, cream blushes, everything with cream textures on Kate.
2. I am also not a fan of lip glosses. I find it cheapens the look and tends to make the lips look messy. If we want to go for the glossy-lip look, I usually use a shiny lip balm on top of the lipstick to add shine instead of lip gloss. Tatcha's lip balm or Smith's Rosebud Salve are great for this.
3. To choose the shade of foundation, I like to match with the color on the back of the neck. You find sometimes in red-carpet photos when the actress's hair is up, sometimes her face and front of the neck match but not the back. I think the color should be even around 180 degrees.
 This interview has been condensed and edited.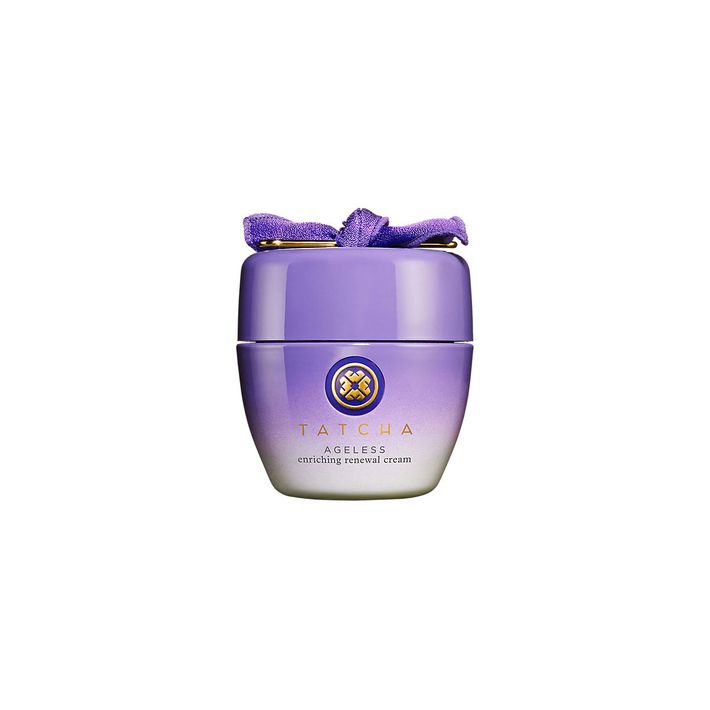 A Glowy Moisturizer
"It's a fantastic anti-aging cream that is perfect for dry skin that also helps to reduce age spots. I use it to moisturize my clients for day and night and it's great under makeup. It gives a beautiful sheen as well."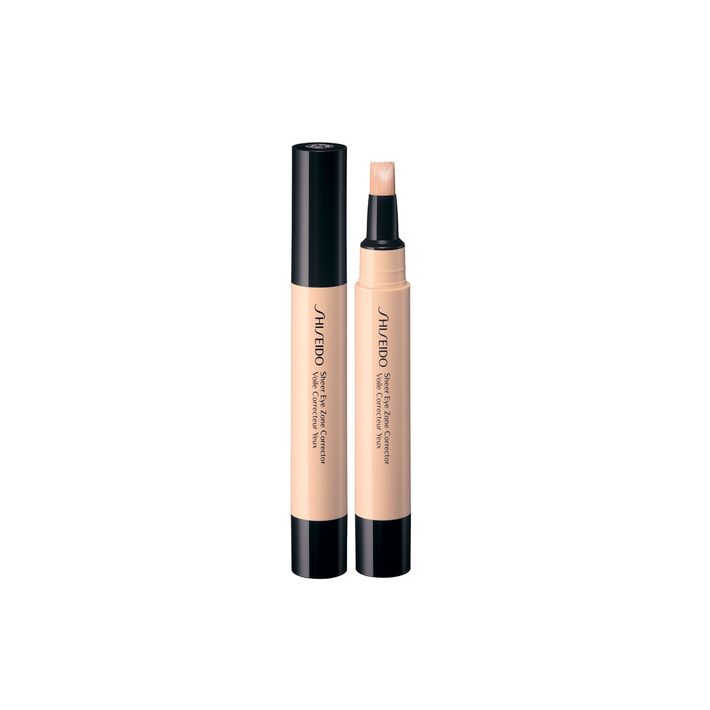 A Non-Sparkly Way to Brighten Your Eyes
"It's not really a concealer but more like an eye brightener. Go one shade lighter than your foundation. It is very sheer so you can still use concealer after. A lot of these types of products can become too thick and get dry, but this brightens up naturally. It also doesn't contain sparkle or glitter."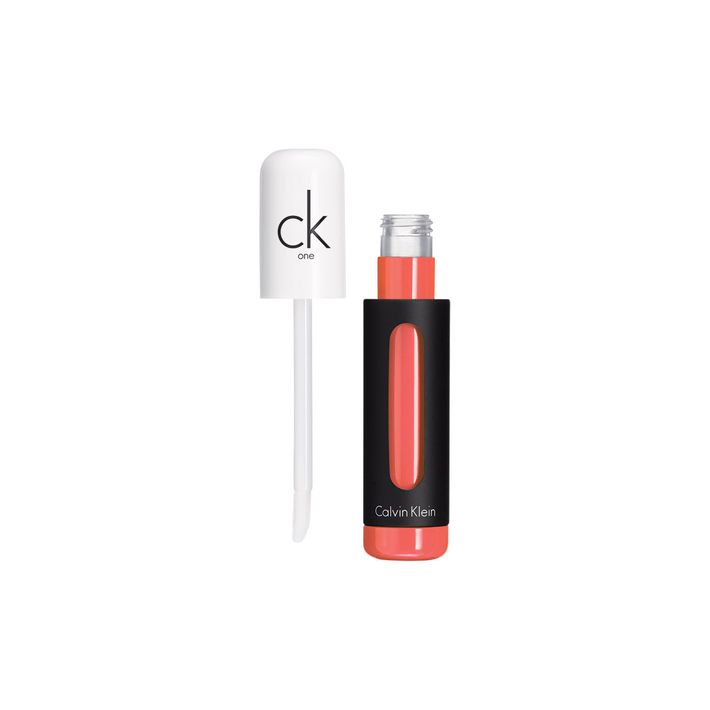 A Liquid Lipstick That Will Make You Rethink Coral
"I love all 12 of the colors, which is something I rarely ever say. My recommendation is to bypass the brush, which gives you too much product and use your finger or a lip brush. The coral one, called Swagger, is my favorite from the whole line, which I've used on everyone." [Editor's note: Vanngo is also CK One Color Cosmetics Global Ambassador.]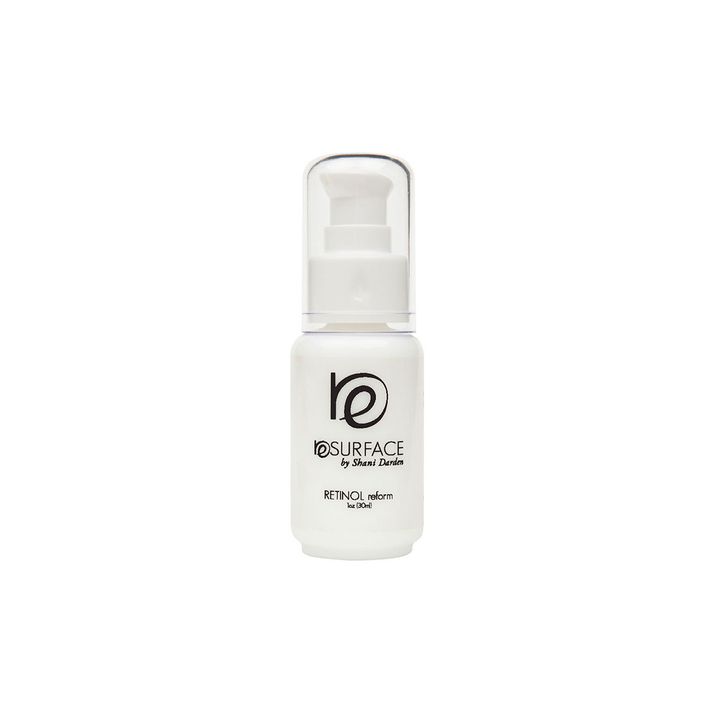 A Retinol That Won't Leave You Scaly
"I started getting acne again recently. It was so bad, it was like I was cursed. I tried everything. I went to L.A. and did the facial and really liked it. This serum is amazing. The serum fluffs off all the dead skin, and fades dark spots. With most retinols, it can feel really dry but this doesn't at all, it feels nice and hydrating on my skin."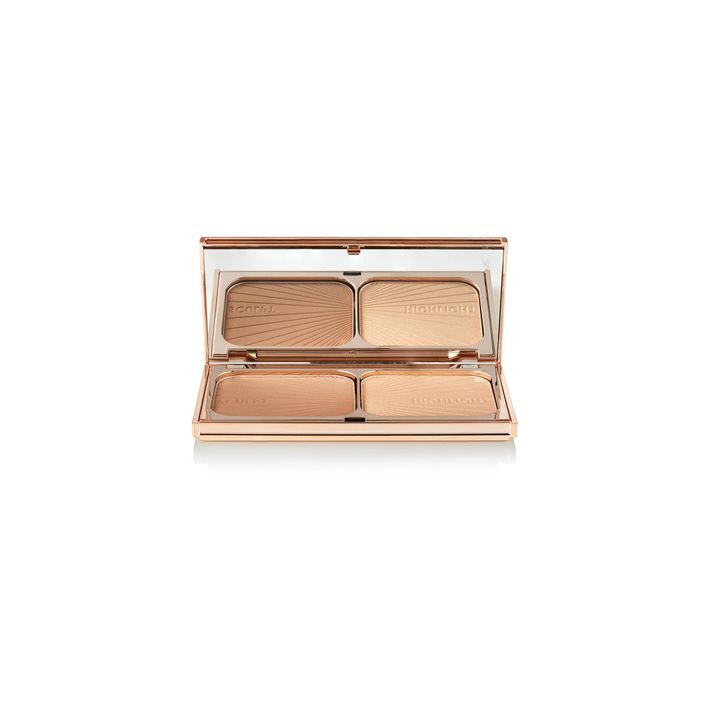 How to Contour Without Really Contouring
"This is one of my favorite palettes to lightly contour and bronze. It comes in a universal color for many skin tones and you can start the coverage very light and continue building."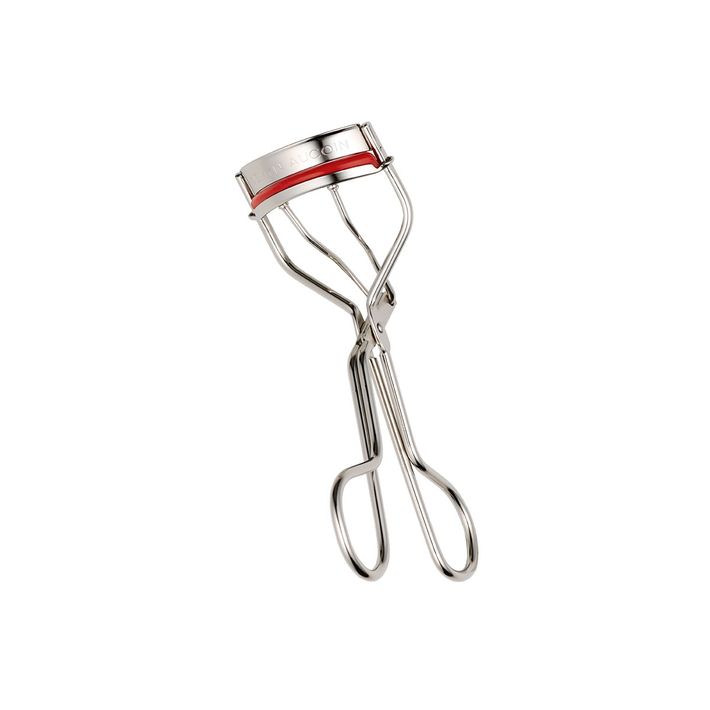 An Eyelash Curler That Won't Crimp or Pinch
"It fits the eye of almost everyone. When you close the curler, it doesn't pull."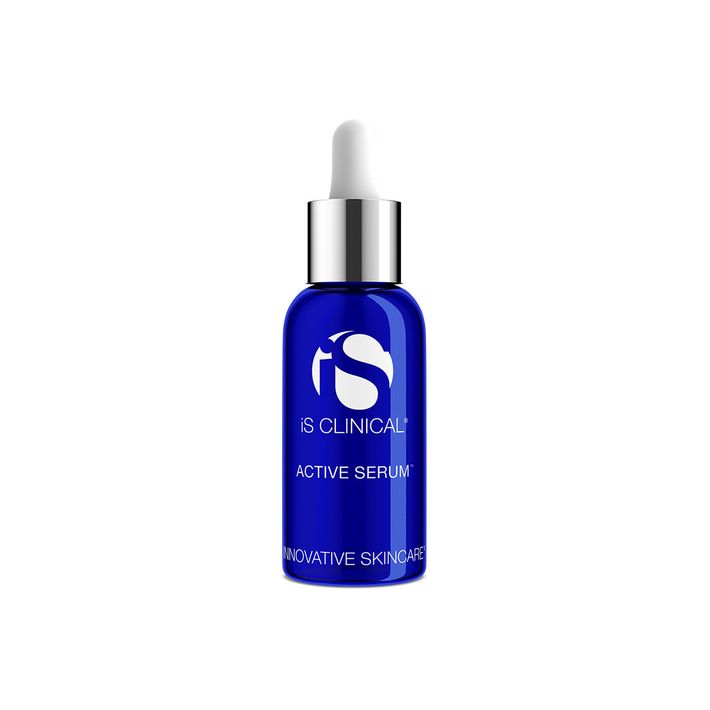 A Serum for Acne-Prone Skin
"In my routine, I'll use this active serum one day, the retinol the next. When people are prone to getting breakouts, this helps control your skin. It's very light, almost like water. It has a little bit of a tingly sensation but doesn't dry out your skin like most anti-acne products."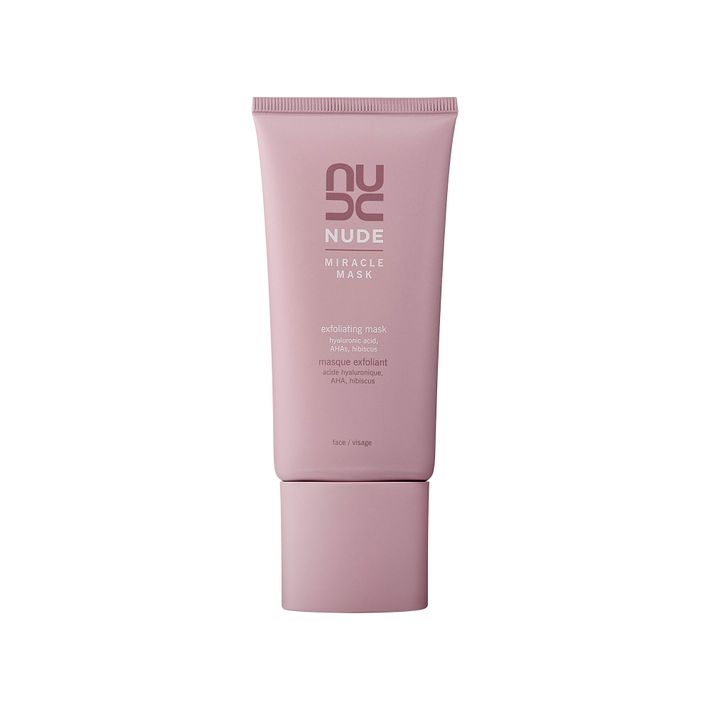 A Natural Exfoliating Mask
"This is a little exfoliating mask that has a bit of AHA acid. It gives you brand-new skin after using it. I was on set and one of the actresses gave it to me. I love to try different masks and she told me about that."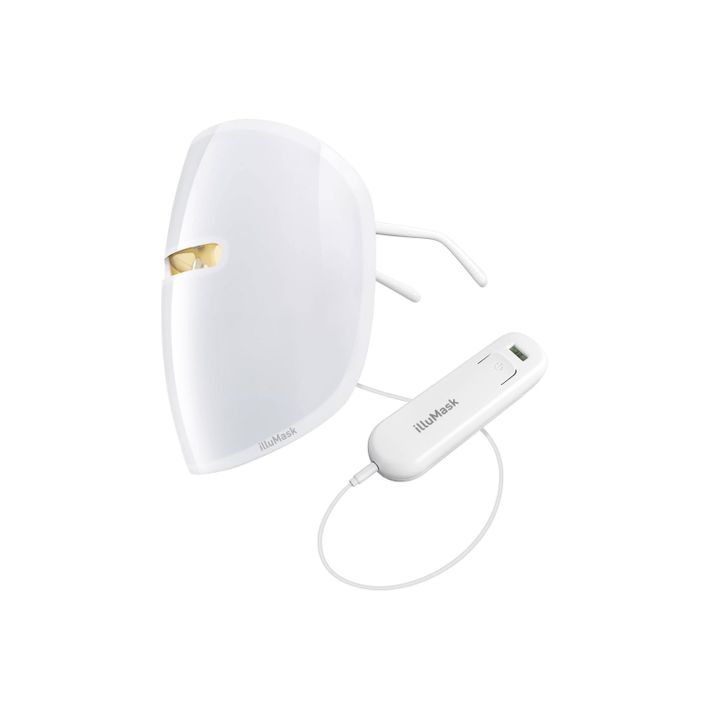 A Hannibal-Like Mask That Will Zap Away Zits
"This is not like a regular mask. You put it on your face for 15 minutes and it uses a blue light to kill acne-causing bacteria. I learned about this from the same person on set that told me about the Nude Skincare mask. It's been helping to make my skin heal."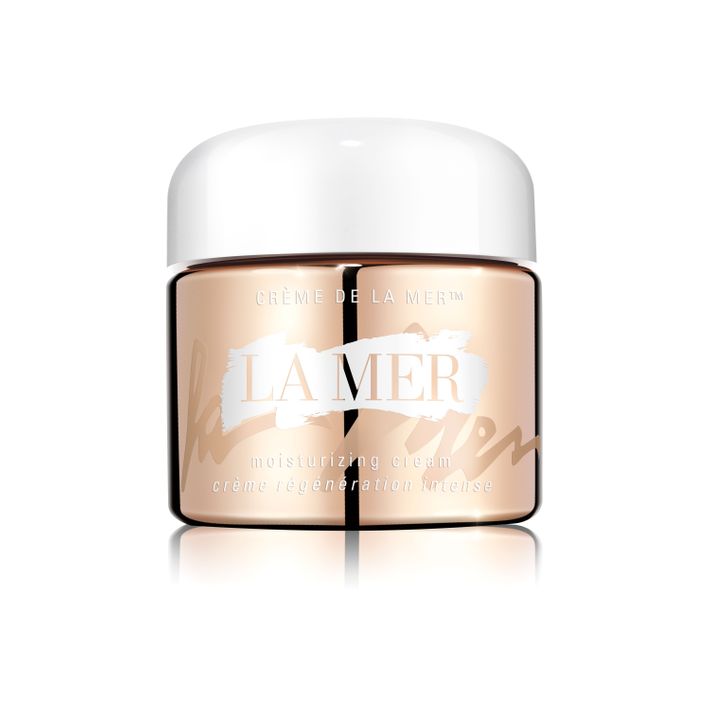 The World's Most Legendary Moisturizer With A New Limited-Edition Packaging
"I like the cream. I say it from my personal experience that it is a miracle cream. I always go back to it. It's like a face filter, it gives a slight sheen that is really pretty. It really hydrates the skin and you can blot off any excess. But not everyone's skin is suitable with La Mer so I alter the products, too."  
Here's the Next Big Celebrity Makeup Artist
Every product is independently selected by (obsessive) editors. Things you buy through our links may earn us a commission.