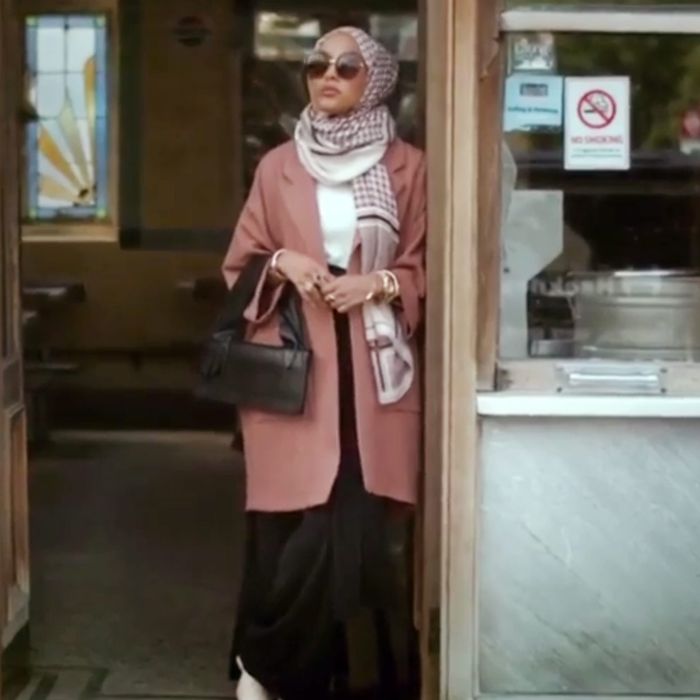 Mariah Idrissi in H&M's "Close the Loop" video.
Photo: H&M
For its latest campaign video, titled "Close the Loop," H&M cast Mariah Idrissi, a 23-year-old Londoner of Moroccan and Pakistani descent, after discovering her on Instagram. In the video, Idrissi wears a pink overcoat, wide-leg trousers, oversize sunglasses — and a hijab. The reaction to her look has been overwhelming, especially in Britain. Idrissi tells Fusion, "It might be because hijab fashion has boomed in the last few years, and to finally see a hijabi in mainstream fashion is a big achievement."
Indeed, major fashion brands have begun specifically targeting Muslim customers, with Oscar de la Renta, DKNY, and Tommy Hilfiger among the brands to introduce Ramadan collections to  the Middle East market; Net-a-Porter introduced a special "Ramadan edit." And Uniqlo recently collaborated with fashion blogger Hana Tajima on a collection of modest clothing, hijabs, and kebayas. Still, given that it's part of a global campaign, Idrissi's modeling gig represents a new benchmark in terms of visibility. Watch the full video campaign below.