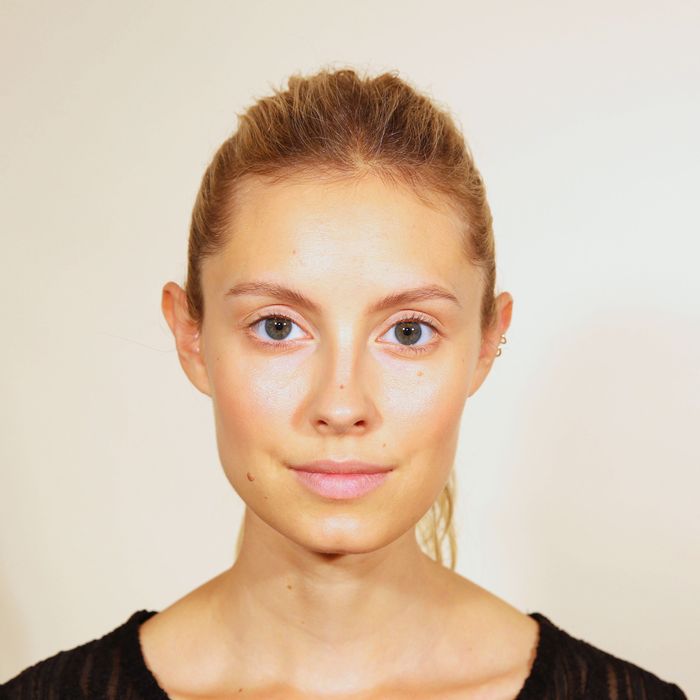 This face in ten minutes.
How would a professional makeup artist who's worked on everyone from Daphne Groeneveld to Lauren Santo Domingo to Stella Maxwell approach everyday makeup? The Cut worked with Cyndle Komarovski to create a step-by-step tutorial for a simple, everyday face. In the GIFs below, Komarovski demonstrates her five-minute face. (We added an extra five minutes because not all of us are professionals.)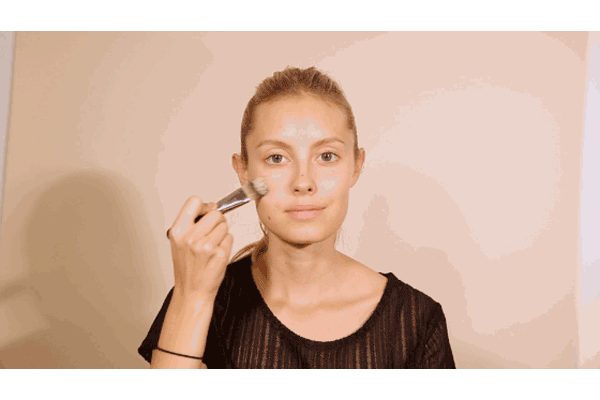 Step 1: Begin by moisturizing your face (don't forget your neck!). Give it a little massage, which helps with puffiness by clearing fluid from the face. After letting the moisturizer soak in for a minute or two, use a tinted moisturizer like Laura Mercier Tinted Moisturizer. Start by applying it in the center and smoothing it out. "The center of your face is where you usually need more coverage," Cyndle explains. Apply it using either your hands or a brush. Fingers will give sheerer coverage.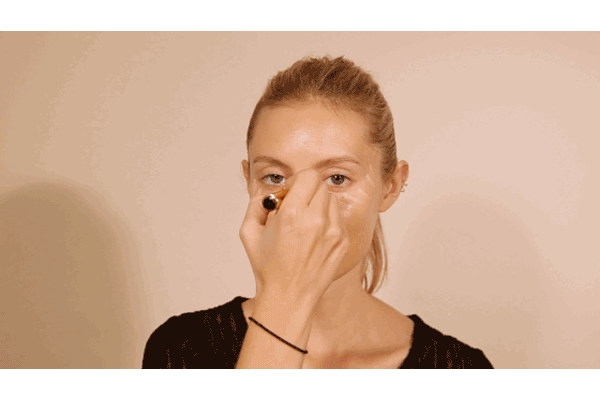 Step 2: Add a highlight to give dimension and glow. Here, Cyndle takes a liquid highlighter like YSL's Touche Éclat and draws stripes under the eyes, chin, nose, Cupid's bow, and forehead. "You want to get all the hight points of your face, where you want to draw light," she explains. "It's like the opposite of contouring." Cyndle favors the Touche Éclat because it's sheer and offers a little coverage but has light-reflecting qualities. Since it comes in half-colors now, there's also more shades to the range, including yellow-based ones. Blend it into your skin.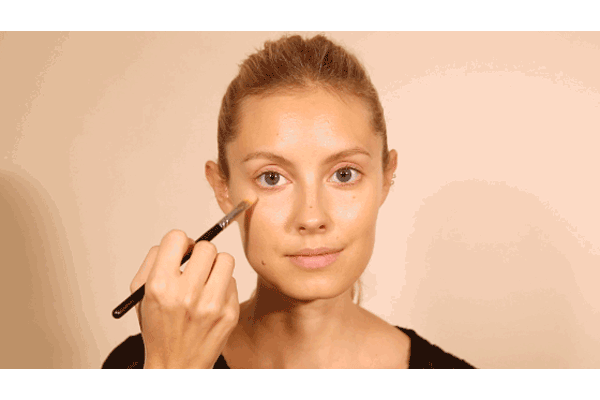 Step 3: Conceal where necessary. Cyndle takes a M.A.C Pro concealer and blends it along the sides of the nose and under the eyes — anywhere with residual redness.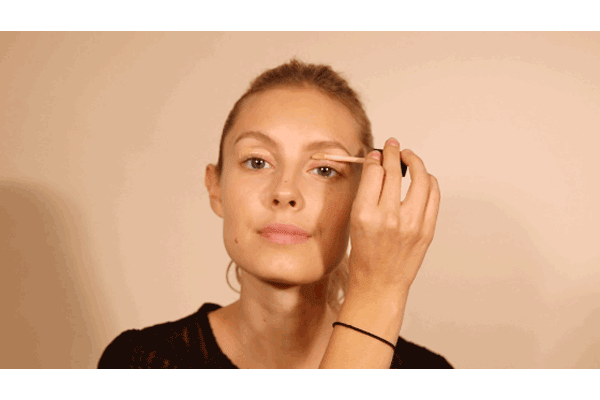 Step 4: If you have redness on your eyelids, you can also use an eyelid base to neutralize the pinkness. "It helps you look more awake," says Cyndle. Here, she uses Laura Mercier Eye Basics in Flax.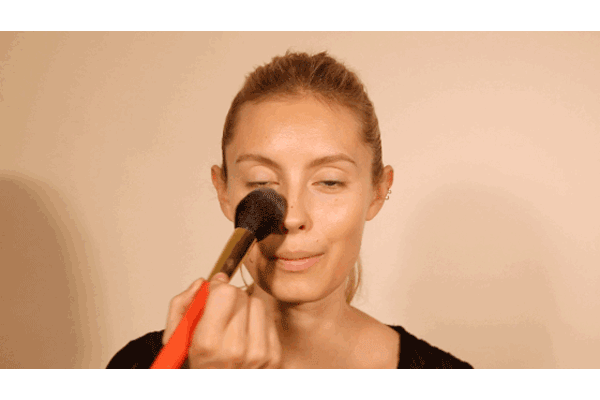 Step 5: Use a loose powder like Laura Mercier Loose Setting Powder to set the foundation and shine. But be careful to brush the powder only in strategic areas, not evenly around the face. To keep the face looking dewy, you'll want to brush it in the areas where you didn't apply highlighter in Step 2.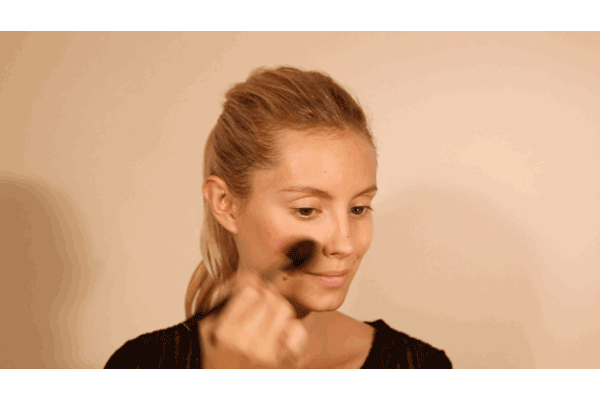 Step 6: Apply blush. Smile a little and use a blush brush to apply in a small C shape, blending upward. In this case, Cyndle is using Tom Ford Cheek Color in Ravish.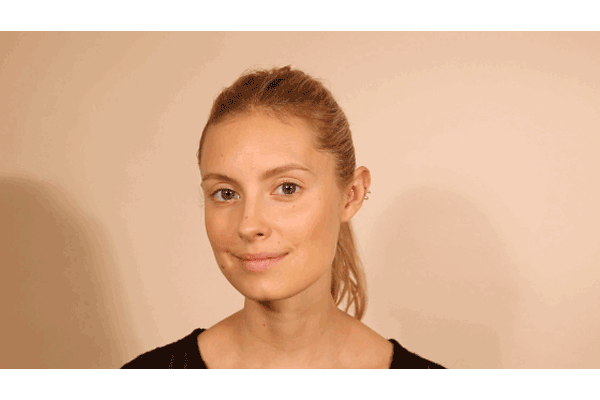 Step 7: The finished glow-y face. Add mascara or anything else you want, as needed.