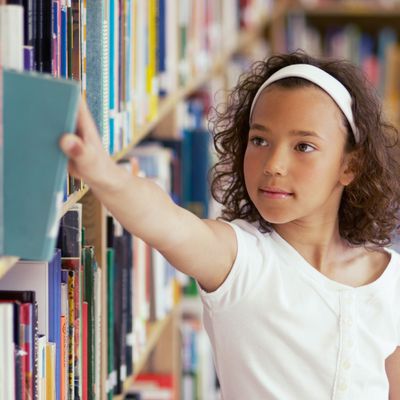 This week, the Cut reflects on self-reflection with a series of stories devoted to the art of memoir.

Audre Lorde's Zami: A New Spelling of My Name begins with this poignant question: "To whom do I owe the symbols of my survival?" My answer: the writers whose books helped me become the woman and writer I am today.
Nothing in my upbringing predicted that I, the child of working-class West Indian parents, would be a writer, especially a writer who wrote about my own life. Writing, from what I understood, was the province of men, of white people, of people with money, of people who lived in houses overflowing with books. Growing up, I had one bookcase that was filled with textbooks, readers from the Scholastic Book Club, and The Babysitter's Club, which was both terrible and satisfying to me then. While we didn't own lots of books, we spent time at the Brooklyn Public Library, where I checked out new books every week from the Grand Army Plaza branch. I have a sense of growing up in both the apartments where we lived and in that branch, where I signed my first library card when I was 5, hung out with the other kids after school until my mother got home from work, and celebrated graduating from the children's to the adult section. Even now, when I sit on the library's steps, I feel as if I've gone home.
I read Maya Angelou's I Know Why the Caged Bird Sings when I was 12 or 13 years old. It was right on time. Back then I was struggling to adjust to a new, blended family that included me, my older sister and stepbrother, my dad, and stepmother. Today we are a close-knit bunch, but after years of living with just my mother and sister, it took a while to get used to this configuration. I was drawn in by Angelou's story of being sent to live with her grandmother in Arkansas, and fascinated by her becoming mute in the wake of a sexual assault. Her book showed me that it was possible to survive the scrapes of a rough childhood and to come out on the other side as a whole person. There was intimacy in Angelou's prose, a familiarity that resonated with me, different from what I felt while reading some other favorites back then — Alex Haley's Roots, The Autobiography of Malcolm X, Harriet the Spy. I remember the feel of the paperback edition, small enough to fit between my palms. The book's pages were yellow and smelled pleasantly musty. I didn't want to return it to the library after I finished it.
In college, as part of my coursework in American studies, I came across June Jordan's Soldier; it is now easily one of my favorite books of all time. Reading Jordan's memoir prodded me to consider writing about my own life; it convinced me of the value of my story, which I wasn't sure anyone cared about until then, and illustrated the benefit of writers' bravery in breaking the taboo, especially strong in Caribbean communities, of telling family secrets. Reading about Jordan's erratic, aloof mother, who was not unlike my own, gave me comfort, as I'd always envied my friends' and classmates' mothers who were present, affectionate, even overbearing. Those were the mothers you usually read about in books. I longed for a mother like that, and Jordan's Soldier showed me that I was not the first child to experience a similar yearning. The succor of being seen, heard, and having my story told is hard to overstate — the thrill of recognizing myself in literature was a rarity in my experience.
I learned from reading Angelou's and Jordan's memoirs that books could help heal readers. This ideal, of making an artful balm out of heartache, has stayed with me and influences my work as a novelist to this day. Their examples give me the courage to be honest because I know how I've benefited from the honesty of others. As a reader, as a writer, as a woman, I owe these memoirists a great debt. Above all, reading these books allayed my deepest fear, which was that telling the truth would mean losing the love and support of those closest to me. Instead, we were all made stronger.
Naomi Jackson is the author of The Star Side of Bird Hill, published by Penguin Press in June 2015. She graduated from the Iowa Writers' Workshop and lives in Brooklyn.