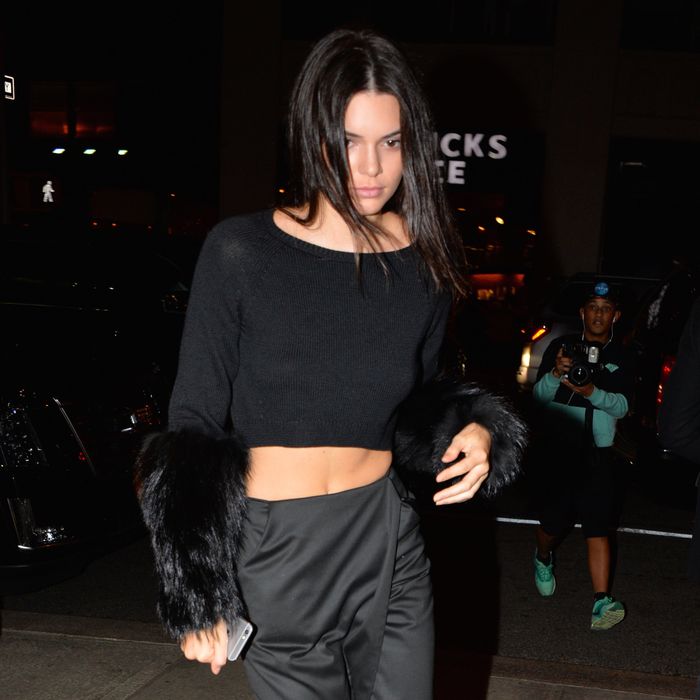 Chipotle's most beloved customer, Kendall Jenner.
Photo: Gachie / Splash News/Corbis
Kendall "the One Who Doesn't Contour As Much" Jenner is in New York for Fashion Week, having already strutted her stuff on runways for designers like Givenchy and Diane von Furstenberg. Surely starving after a long day of work, Jenner — toting a Michael Kors shopping bag — popped by a Soho Chipotle for some food Tuesday night around 9:15 p.m., and people promptly lost their shit.
According to our spy:
The Chipotle workers behind the counter were losing their minds when she came in and she didn't get helped for about five minutes because they were all shouting "Nooooooo way" and falling all over themselves and freaking out. She dutifully selfied with one of them, seemed pretty animated and friendly at the register, and then left pretty soon after. Not sure what she ordered, unfortunately. 
Come on, New Yorkers: We're better than this. Everyone knows you're supposed to pretend you don't even notice the celebrity while stealthily taking a photo of them to forward to everyone in your phone book.