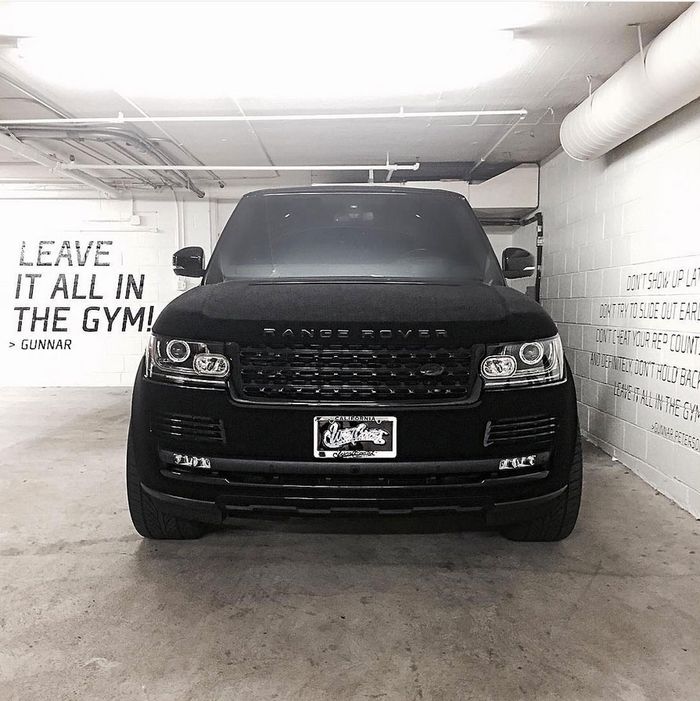 The car in question.
Photo: instagram.com/khloekardashian
Imagine, for a moment, that you were rich enough to own a car. Now imagine that that car was a Range Rover outfitted with all the luxury upgrades. Wouldn't you, if you could, wrap that $200,000 piece of machinery in a giant swath of velvet? Don't lie, you totally would.
Khloé Kardashian would, too. She had West Coast Customs outfit her Range Rover with a custom-built velvet bodysuit, as one does. "I feel like my car is rocking a Sean John sweat suit," she joked on Instagram. We eagerly anticipate the car's next iteration: the Juicy Couture tracksuit.