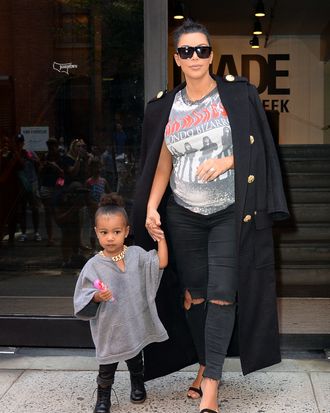 North West and Kim Kardashian.
Photo: Raymond Hall/GC Images/Getty Images
In true mother-daughter style, Kim Kardashian and North West enjoyed a relaxing Labor Day trip to Toys "R" Us in matching rocker outfits. Kim wore a Ramones tee and ripped jeans, while North sported cuffed leather pants, a teensy pair of black Docs, and, in Kanye's vein, an oversize sweatshirt and gold chain, proving once and for all that punk is dad.