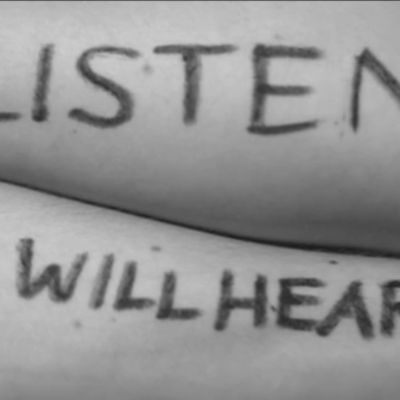 On Thursday night Lady Gaga released a dark new PSA warning of the dangers of campus sexual assault featuring her song "Till It Happens to You." The video, directed by Catherine Hardwicke and released in connection with the documentary The Hunting Ground, begins with a trigger warning and portrays in graphic detail the sexual assaults of several college students.
The black-and-white video tells three different assault stories while Gaga sings "Till It Happens to You": One woman is overpowered by a friend in her dorm room; two girls are drugged and assaulted after a party; a queer woman wearing a binder is raped in the shared men's restroom.
"I hope that this PSA, with its raw and truthful portrayals, will send a clear message that we need to support these courageous survivors and end this epidemic plaguing our college campuses," Hardwicke said.
According to Lady Gaga, a portion of the proceeds for "Till It Happens to You" will go to organizations helping survivors.