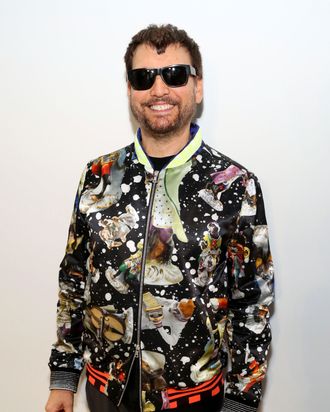 Johnson Hartig.
Photo: Cindy Ord/Getty Images
Despite bearing the hallmarks of a typical fashion coffee-table book — weighing as much as a small dog, boasting wall-to-wall runway images and a foreword from Thom Browne calling the designer "my best friend" — Johnson Hartig's book Libertine deviates sharply from the glossy norm. For one thing, it's arranged not chronologically but via a mishmash of alphabetized references. Only here will you find André Breton and Andy Warhol sitting cheek by jowl with Andy Williams, or the late Pat Buckley sharing real estate with the hard-core band Wasted Youth.
"I look at a lot of books, and [with] half of them I wonder, how did this book ever get made? It's really a snooze and didn't anyone at one point say, 'This is dull. Let's jazz it up a little bit'?" the designer told The Cut. "I kept thinking of Victorian scrapbooks, which are these pages after pages of different little clippings put together and I think they make the most magical assemblages," he says of the book's exuberant full-bleed style, which leaves nary an inch of fashionable white space.
Then again, Hartig has always been a maximalist. When he and Cindy Greene started Libertine 15 years ago, they became known for clothes that took the Diana Vreeland dictum "Why don't you?" as a suggestion rather than a rhetorical question, designing tweedy blazers with chiaroscuro eye prints, or T-shirts reading "Drink England Dry." (Those early years are less represented in the book, simply because, Hartig says, "when Cindy and I worked together, we weren't very good about documenting anything." Greene left the label in 2009.)
One thing he did manage to keep was a signed, typewritten letter from Cher that reads, in part, "When I wear your clothes I feel like I'm soaring through the clouds with angels." Clearly, there's a backstory there. "For the last 14 years, whenever anyone would ask in an article who my dream people to dress were, it was always Cher and Stephen Hawking," Hartig explains. (Why Hawking? "He's  such a genius and so the antithesis of fashion that I thought it would be incredible to see him in some Libertine.") After befriending Cher's stylist, Hartig typed up the note itself and asked her to sign it after one of her concerts. "She did, without even looking at it. If she had taken the time to read that I don't know that she would have signed it. But it's a classic Johnson-ism, so it had to be included in the book,'" he explains.
Another note shared in the pages comes from Karl Lagerfeld, an early supporter who once came to the duo's studio and bought every piece they had. Once, Hartig dropped by the Mercer Hotel with some clothes for the designer. "He said, 'Oh, let's go to the room. I want to try them right now.' So we went down and thinking out loud, I glanced into his bathroom and saw this enormous bathtub. He's like, 'Do you want to take a bath?' And I said, 'I'd love to take a bath, but I'm not going to take a bath in your room.' He said, 'No no no, I'm leaving. Take a bath here.' I said, 'No, that sounds divine but no I'm not going to take a bath in your room.'
"And then his assistant came out and said, 'I hope you like Chanel No. 5 because we're drawing you a bath.' Karl tried on the clothes and said, 'I'm leaving. Here's a robe. I had these made in London for after my  baths. Take it with you after your bath and if you want, come meet us at the restaurant.' So I got into this bath and just thought, 'How have I gotten to this point?'"
For Hartig, those kinds of over-the-top moments play into his design ethos. "Walking through the streets of New York in something bright and patterned, it's like being a Martian," he says. "People stop me often and will compliment me on what I'm wearing.  It's very easy to dress in all black. Let's make the effort for each other, because the world's a pretty fucking heavy place and this is one way that we can bring some levity and some joy into our dreary little lives." It's the kind of message he might embroider onto one of his designs, with some crystal beads for good measure.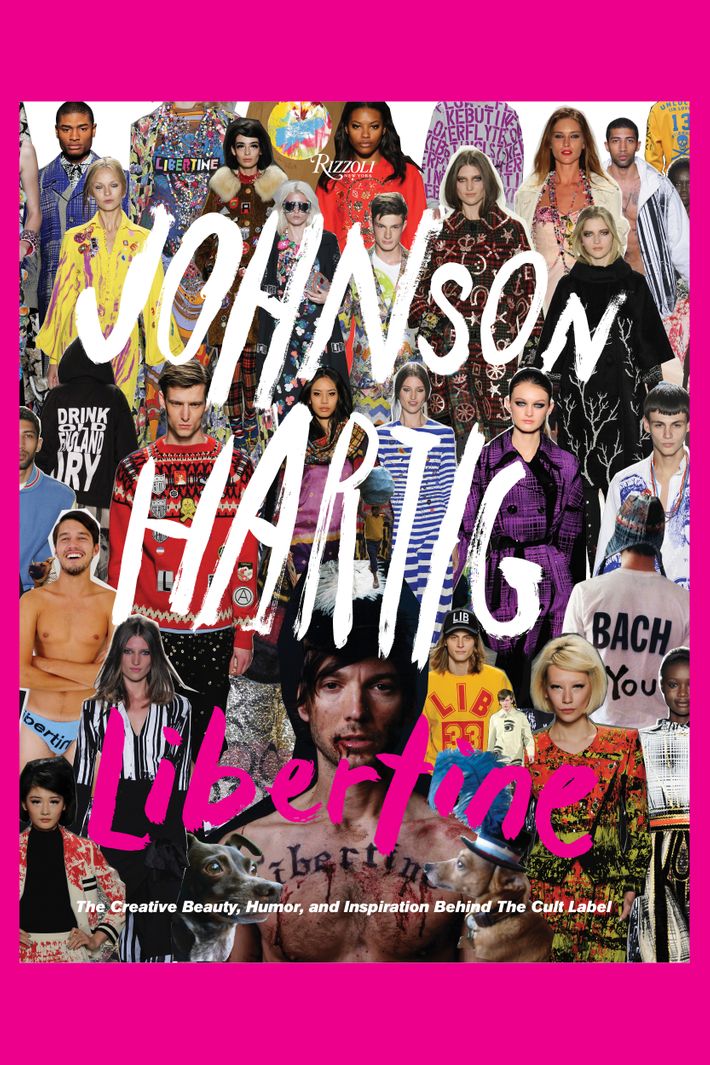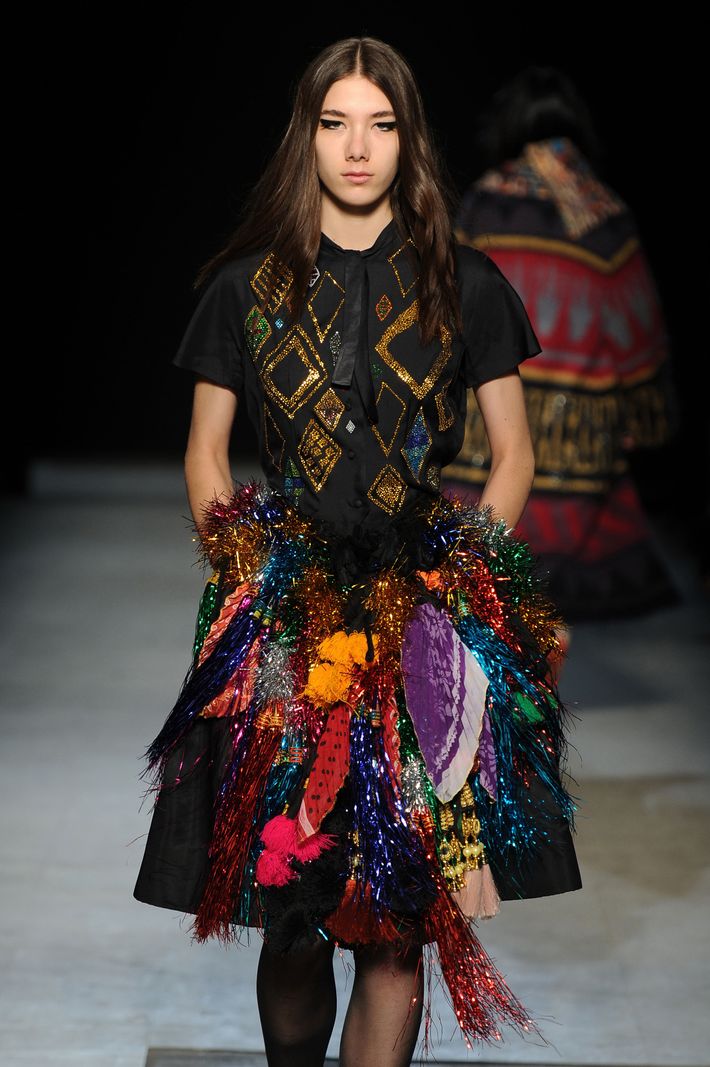 A look from Libertine.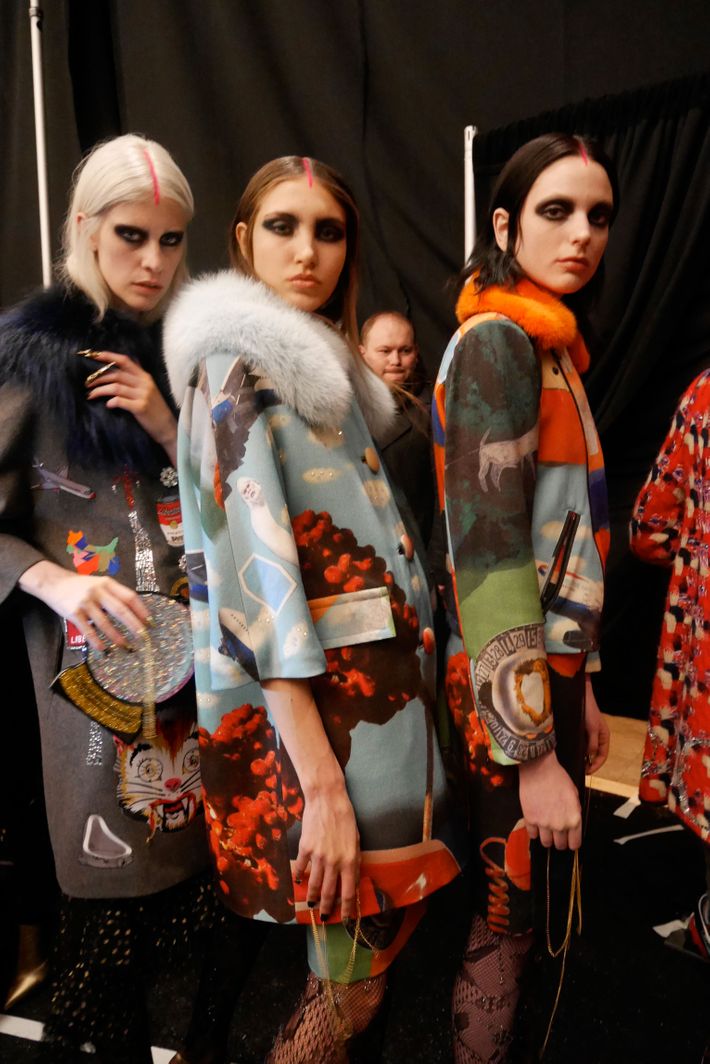 A backstage shot from Libertine.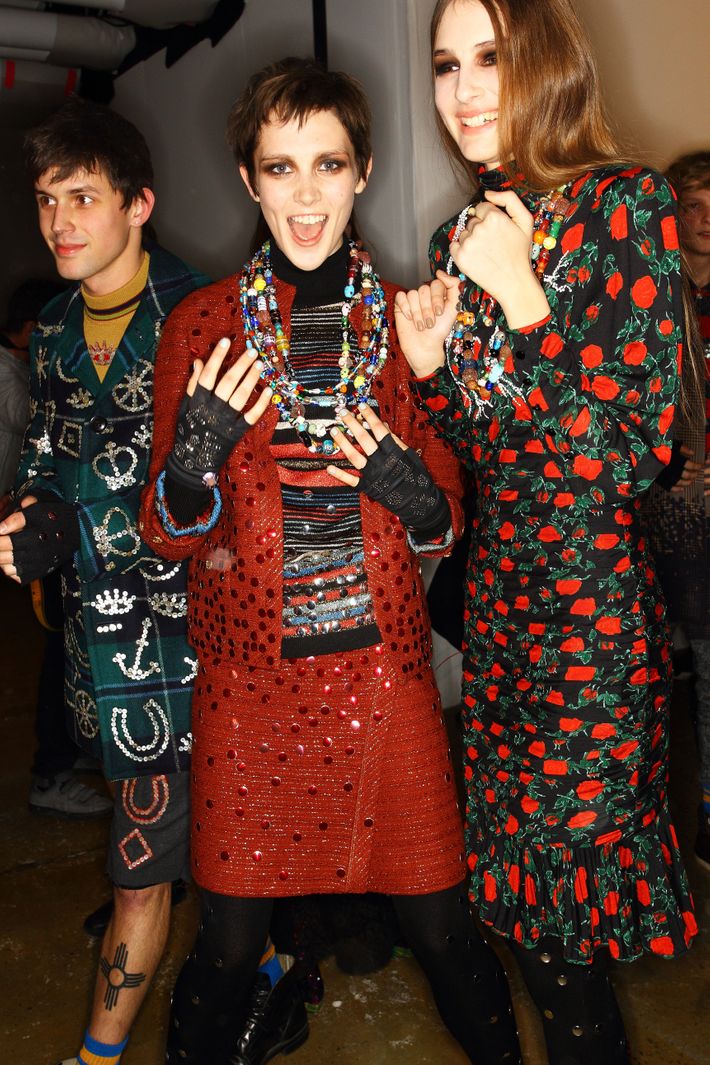 A backstage shot from Libertine.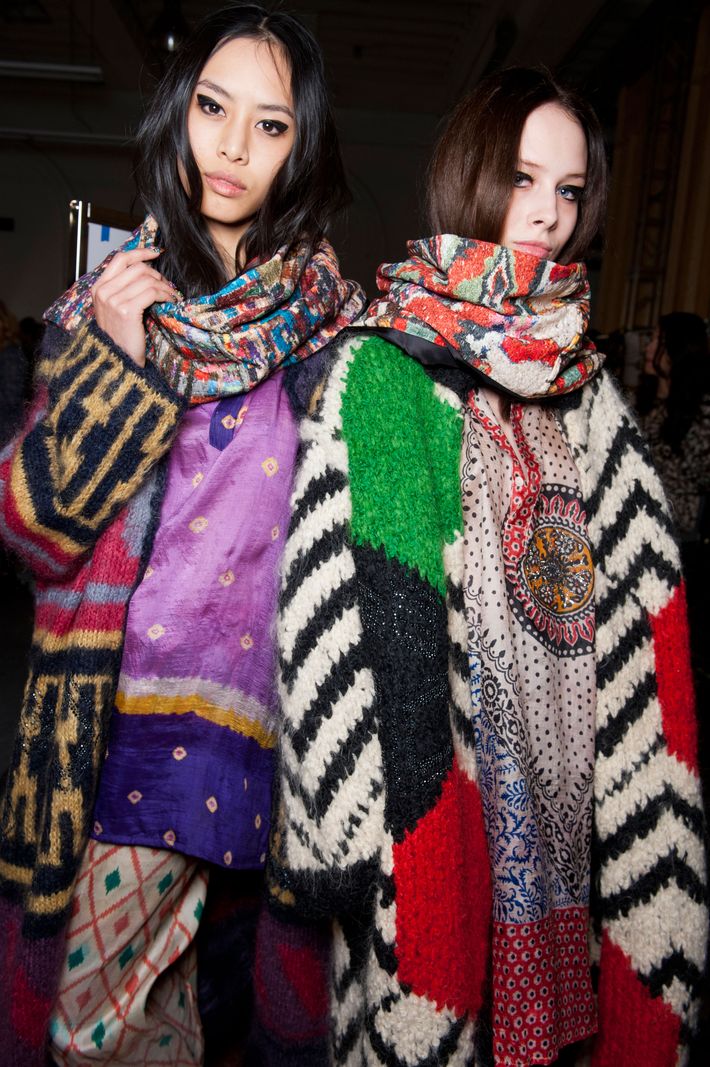 A backstage shot from Libertine.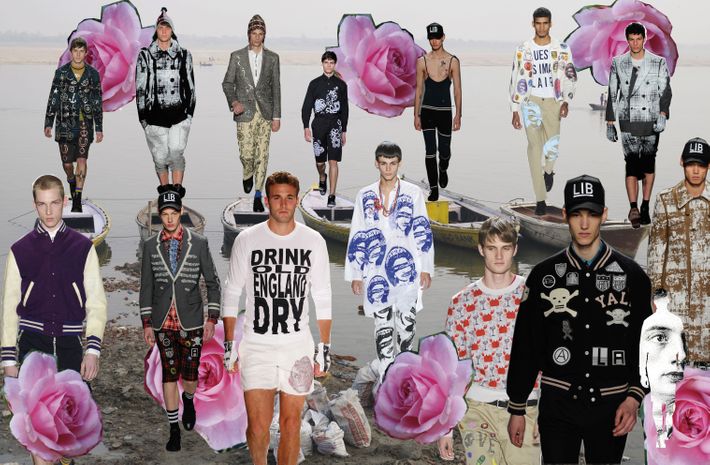 A spread from the book.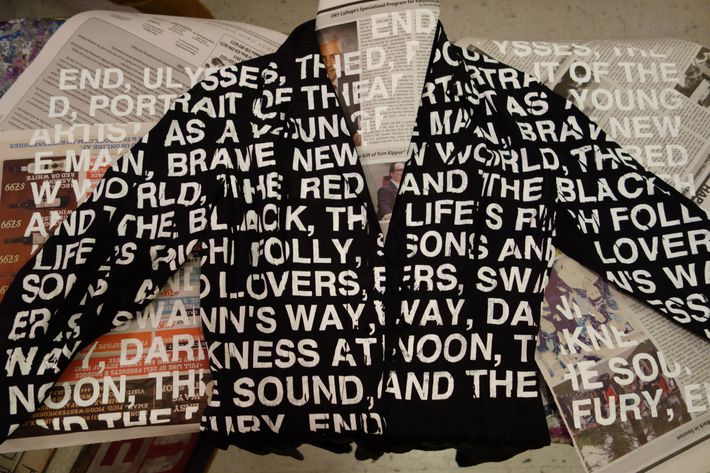 A spread from the book.