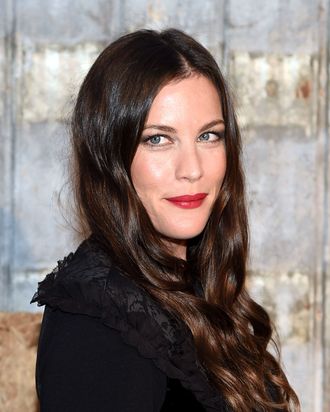 Liv Tyler.
Photo: Michael Loccisano/Getty Images
Liv Tyler — if you can believe it! — is 38 years old. And while the actress barely looks a day older than she did in the "Crazy" video, she told MORE magazine that it's hard out there for women in her age group, and it's not getting any better.
"38 is a crazy number," she says. "It's not fun when you see things start to change. When you're in your teens or 20s, there is an abundance of ingenue parts which are exciting to play. But at [my age], you're usually the wife or the girlfriend — a sort of second-class citizen. There are more interesting roles for women when they get a bit older."
The actress joins the ranks with Helen Mirren, Anne Hathaway, Maggie Gyllenhaal, and many other actresses in pointing out Hollywood's problem with casting adult women in complex and interesting roles.