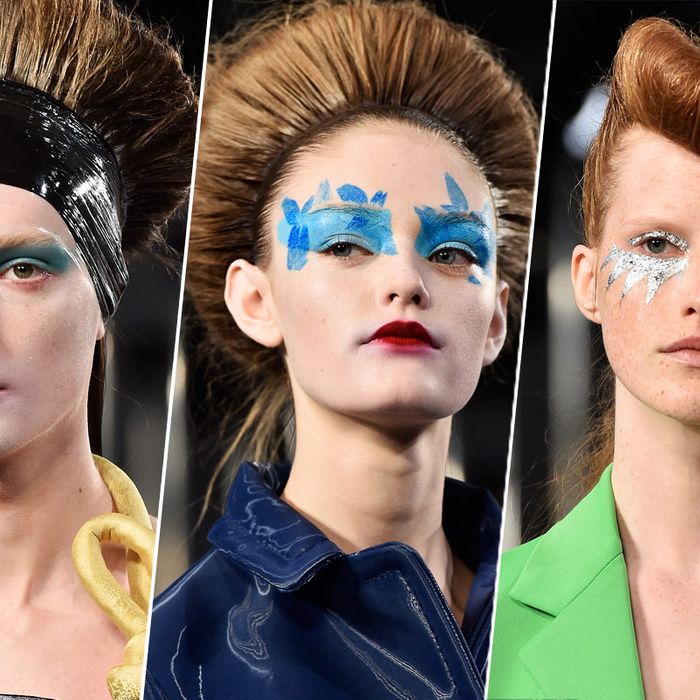 The beauty look at Margiela.
Realistic runway beauty is great and everything, but sometimes you want to see the kind of fantastical runway beauty looks that resemble visual Mad Libs. Take the beauty at this season's Maison Margiela show, as created by Pat McGrath and her team. A seeming mishmash of glam-rock eyes and nest-y hair with a hint of geisha, the look won't be arriving on a red carpet near you anytime soon, but it is eccentrically beautiful.
Take a close look at the eyes. Each model was given an individual look of metallic azure, sky blue, or silver. Some eyes were edged in swoop-y circles like Céline last season, while others were given jagged, Ziggy Stardust–inspired star prongs.
Still others were given fluttery eye-shadow eye masks, drawn with an almost leaflike texture. Some of the models had lips touched in just the center with a rosebud of color. It's crazy, beautiful, and mesmerizing — a lovely visual reminder of why runway beauty can be so interesting.