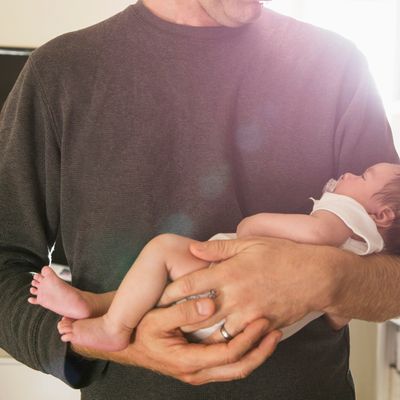 A new dad.
Photo: Lucy von Held/Blend Images/Corbis
The United States is the only industrialized nation that doesn't require paid leave for new parents. Very few companies voluntarily provide it, and the ones that do give dads the short shrift.

While only 21 percent of U.S. companies offer paid maternity leave, an even skimpier 17 percent grant paid paternity leave, according to data from the Society for Human Resource Management. And now, the New York Times reports that men are suing, claiming sex discrimination for the amount of time they're offered, or because they face harassment and retaliation for taking leave at all.