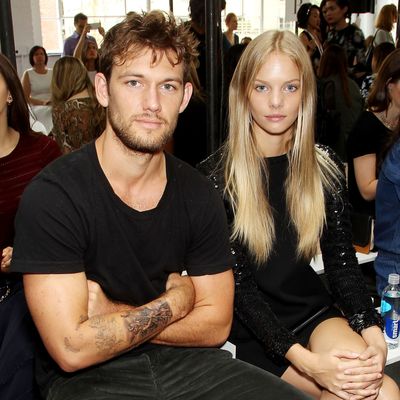 Photo: Marion Curtis/StarPix
It's probably okay to bring your baby to Fashion Week, but should you bring your boyfriend (basically your man-size baby) with you to the shows?
As the Cut has discovered before, New York Fashion Week is a notoriously sexless time. Despite all the parties, beautiful people, late nights, and Rihanna vibes, people are too busy (or too exhausted, too coked up, too drunk) to make romance a priority. This leaves a city full of husbands and boyfriends alone, and a legion of fuck buddies wondering why their 4 a.m. "Sup" texts have gone unanswered for ten days.

If you do bring a man, he ceases to be a human. He is there to help you cross puddles in your high heels. His arms become a purse rack, his hand becomes a small fleshy table for your cell phone, his iPhone is used to get backup footage of various things.

But much to our delight, Alex Pettyfer decided to accompany his swimsuit-model girlfriend, Marloes Horst, to Jill Stuart this morning. He was a lust unicorn, reminding us that our loins still work.

"Oh my God, he is just the prettiest thing here," said my seatmate to the left, which is saying something since Jill Stuart specializes in pretty clothes and her front row is consistently a supernova of pretty people — today, Zosia Mamet, Bella Thorne, and Solange.

But Alex Pettyfer really was the prettiest damn thing in the room. You may know him from Magic Mike and a Nicholas Sparks movie adaptation, but now you will know him from your sexy dreams.

He looked so pretty kissing his girlfriend for cameras at the step and repeat. His forearm muscles also looked really pretty while he sent texts and opened his Instagram to show his girlfriend something funny. Then they would laugh, prettily, together. Occasionally, sensing that everyone in a six-foot radius was trying to eyefuck him, he would puff up his chest and show off his pecs. He seemed very generous.

Finally, working up the nerve to ask him a question that wasn't Do you love me like I love you? and hoping both that he wouldn't notice I hadn't shaved my legs in two months (I think he did) and that he might consider proposing (he did not), I asked him how he supported his model girlfriend during the stressful Fashion Week times.

"I'm an old man. I'll do whatever she needs, as long as I'm in my bed by 10:30."

Your bed? 10:30? How funny! Us, too.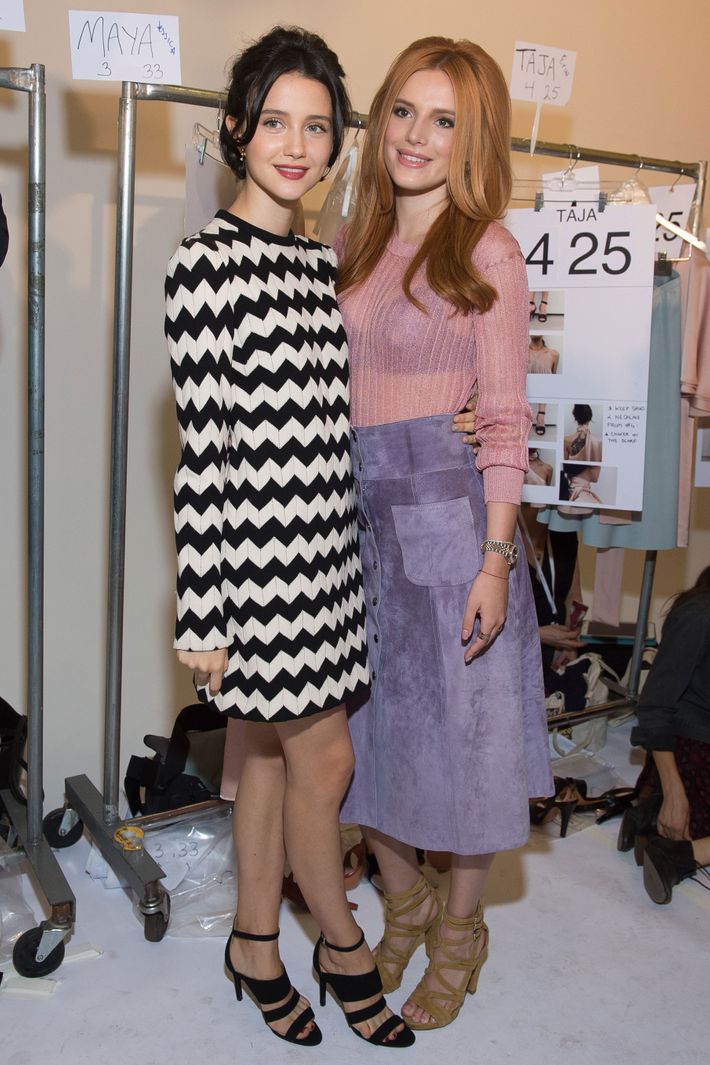 Julia Goldani Telles and Bella Thorne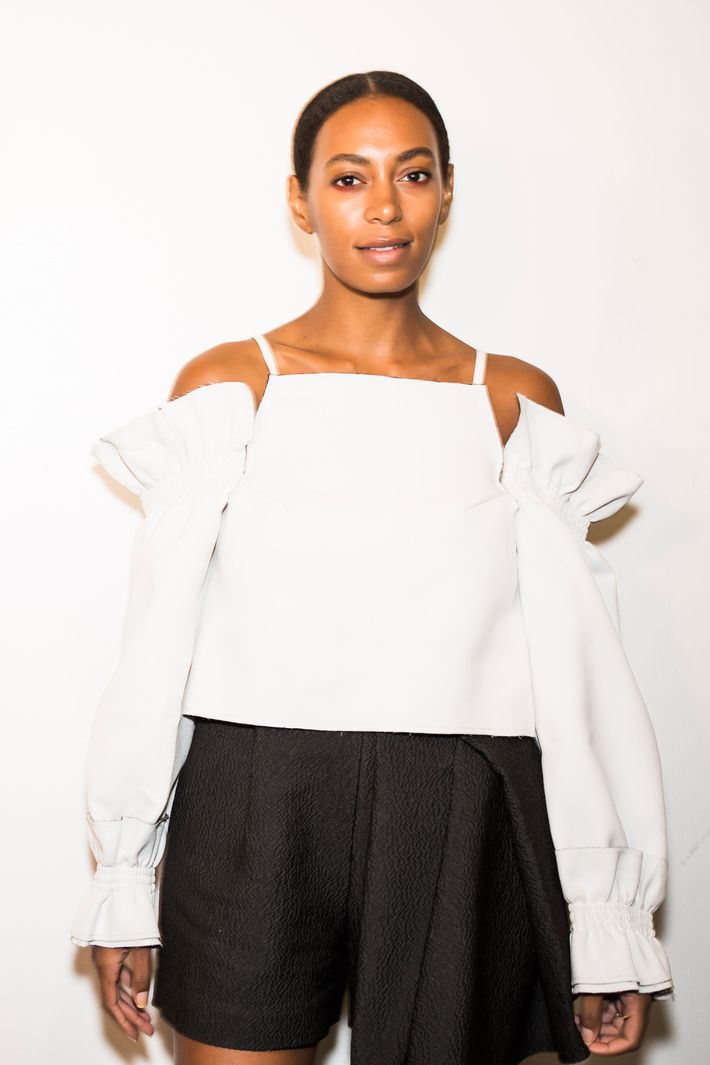 Solange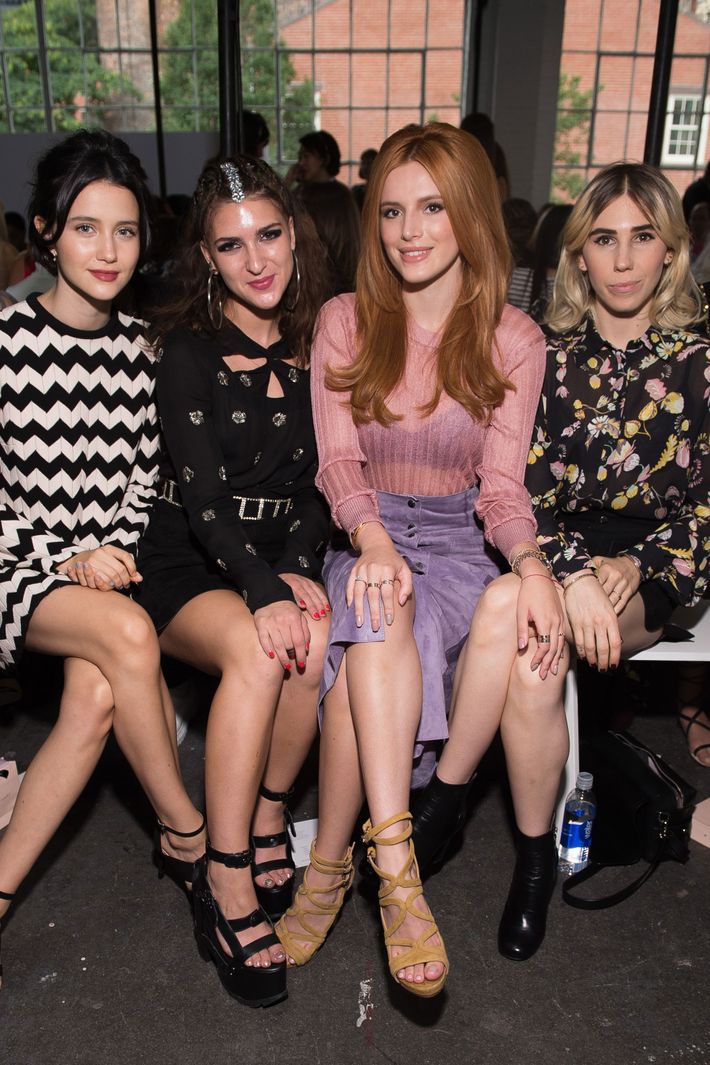 Julia Goldani Telles, Liz Nistico,  Bella Thorne, and Zosia Mamet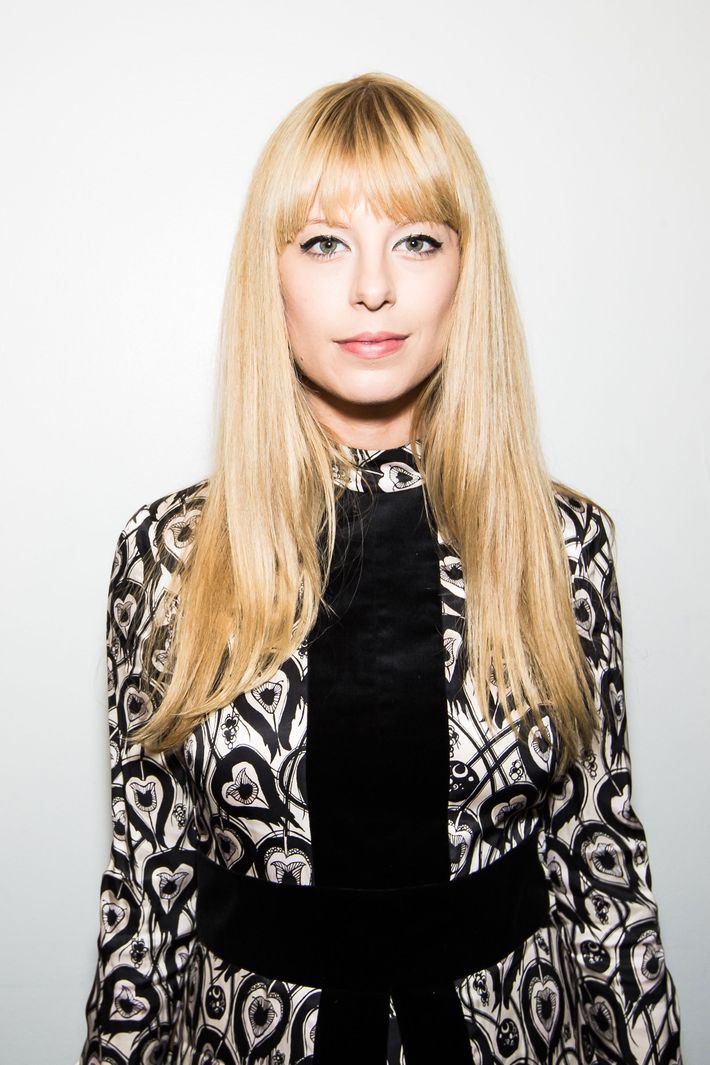 Alix Brown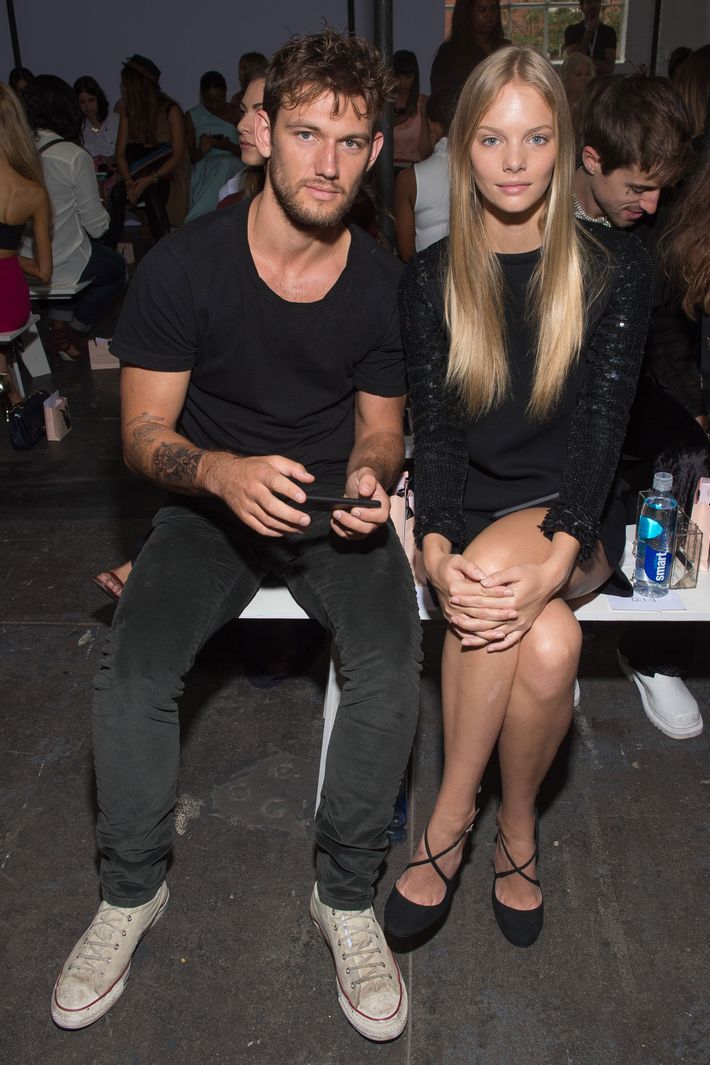 Alex Pettyfer and Marloes Horst