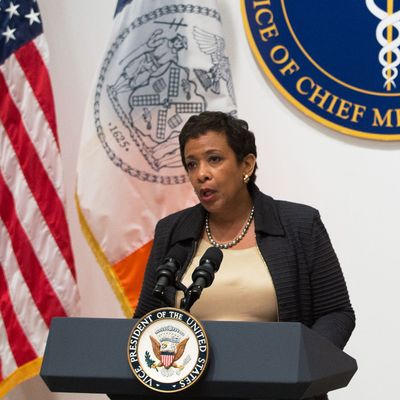 Photo: Kevin Hagen/Corbis
A new $79 million fund will go toward testing rape kits in dozens of states across the country, according to the AP, and Detective Olivia Benson was on the scene to express her approval.
On Thursday, the White House and the New York district attorney pledged the combined sum, which will be used to help clear the backlogs that have piled up in 27 different states. A typical rape kit costs $1,000 to test, so many often sit in storage after being collected. This, of course, has led to a major backlog that keeps law enforcement from prosecuting offenders and victims from getting justice. The money pledged today should help change some of that, as long as local investigators actually use it wisely.
Channeling her TV doppelgänger, Mariska Hargitay spoke at the announcement, telling victims that the new funds will send a strong message: "What happens to you matters."